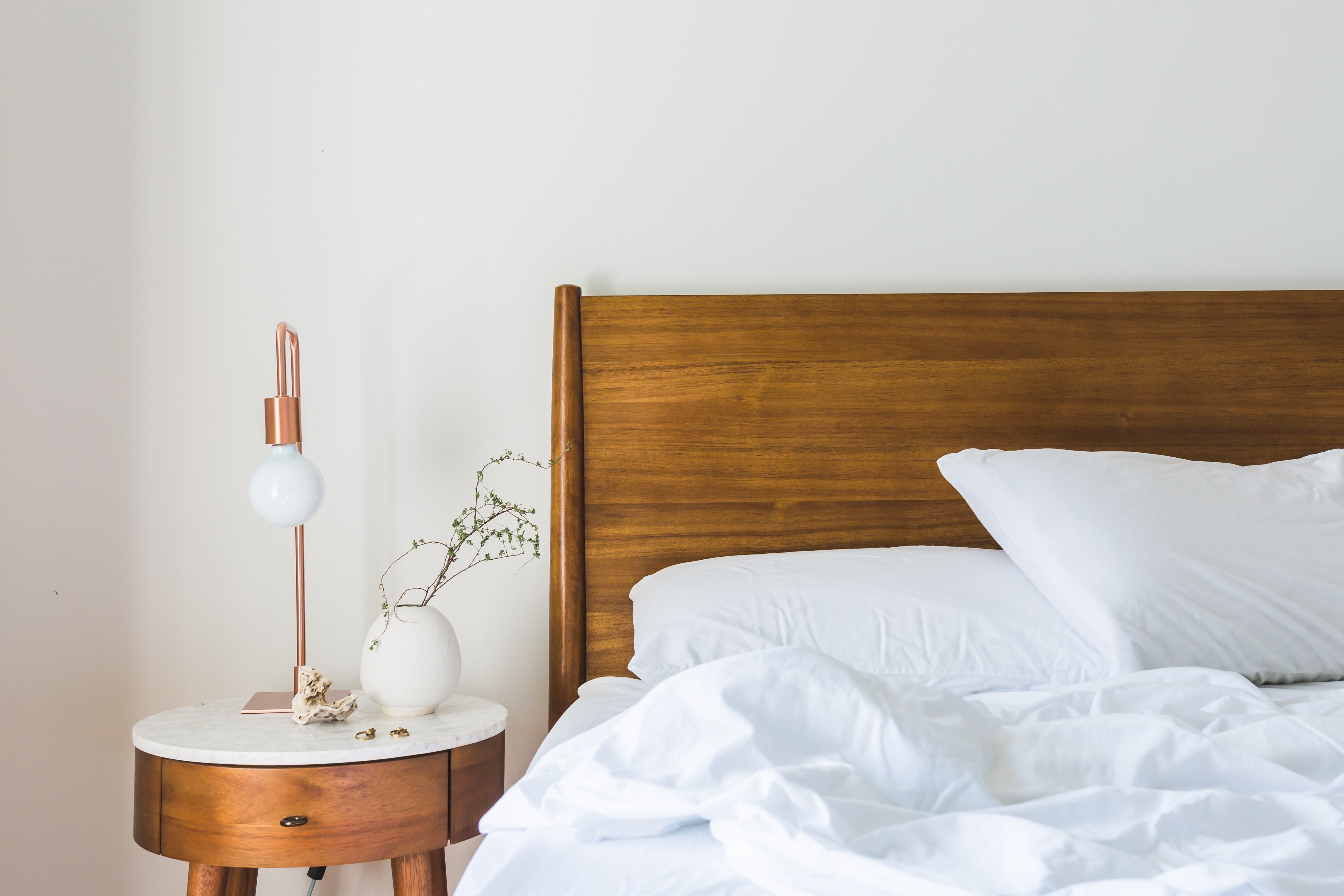 Our revolutionary SLEEP BETTER LIVE BETTER@ design concept is a proprietary sleep program that utilizes an unique combination of patented sleep technology, proven sleep management, environmental management, and custom interior design to create a better sleep experience that
*improves energy
*increases mental acuity and
*helps you relax
Better sleep will also
*help burn fat
*rejuvenate tissues, and
*repair organs to help improve health.
The disruptive bio electronics used in our proprietary sleep program  (the future of health), allows your body to begin healing itself by increasing oxygenation and nutrient access while also helping eliminate toxins that can cause discomfort or heath issues.

According to the Better Sleep Council 49% of Americans surveyed said they're not getting enough sleep and "nearly 8 in 10 Americans admit they would feel better and more prepared for the day if they had an extra hour of sleep." in what is now being called "a national sleep epidemic" by the U.S. Centers for Disease Control and Prevention.
As you know a lack of sleep can lead to chronic stress which in turn speeds up the aging process and can sometimes result in a heart attack or stroke so getting a good night's sleep is imperative.
As president of Interiors by Design, Inc, I've researched sleep enhancement for years and have personally tested out this concept for 8 months before launching it.   I'm now sleeping great for the first time in years and my energy levels have soared so I had to share this amazing discovery with you!  Karen Mills

If you're ready to take control of your life instead of just taking pills, call 913.764.5915 now or email karen@karenmills.net to learn more about why we're sleeping better naturally and to have our sleep expert help you create a better sleep experience too.