An Interior Designer's Tips for Creating a Living Space That's Both Attractive and Functional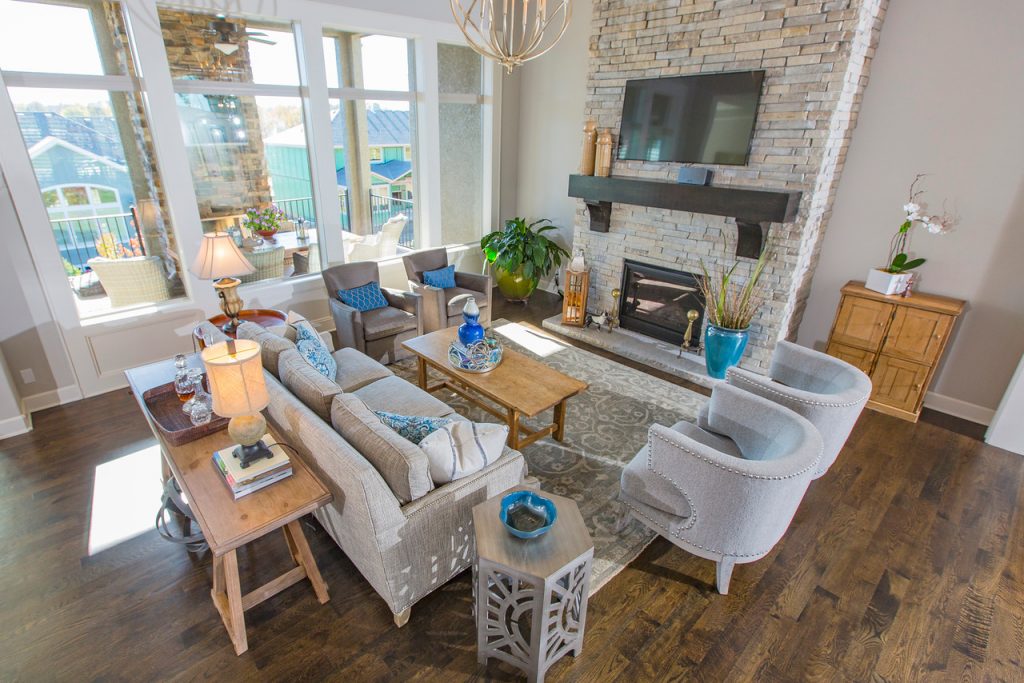 Introduce a neutral color palette of furnishings in varying textures and colors instead of opting for all matching furniture. In this great room design we designed custom furniture in varying shades of warm grays to contrast nicely against existing antiques the homeowners wanted to keep to create interest. A mix of textures, color, and cozy seating enhance the look.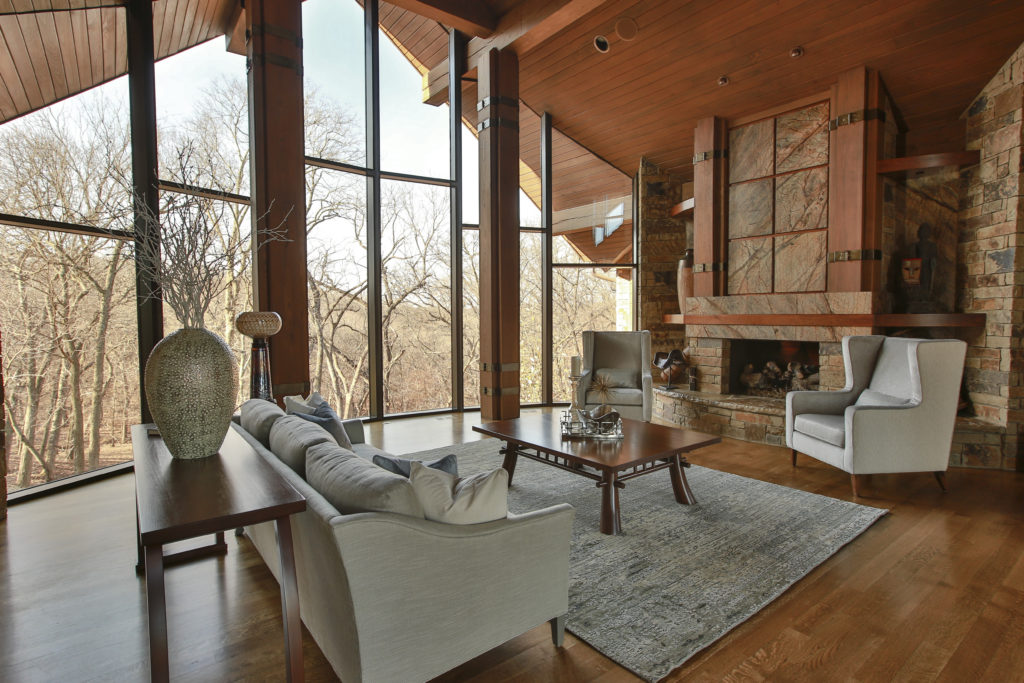 2. Create a little drama by contrasting light finishes with darker ones. In this great room design we opted for lighter upholstered custom furniture and rug to create a noticeable contrast between the furniture and hard finishes like flooring, tile, and stone. An interesting combination of styles, finishes, and shapes add to this interior designed living room.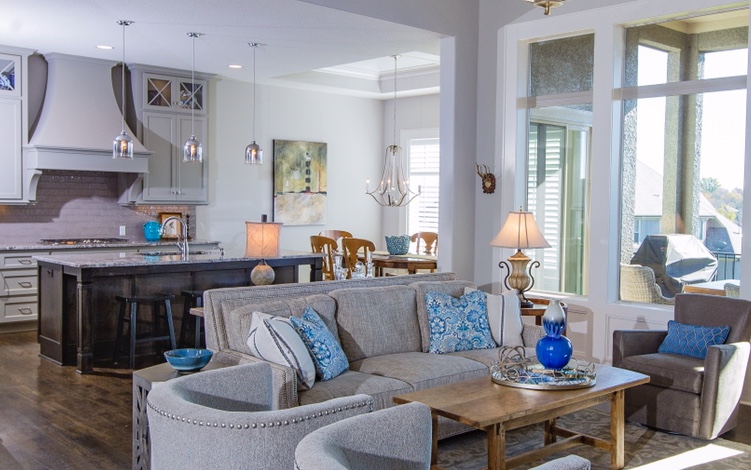 3. Layer in texture. Texture can be achieved with fabrics, plants, flowers, and/or a variety of finishes such as wood or metal. In this living space, we introduced different textures through pillow fabrics, an accessory made of rope, metal tray, glass vase/bowl, and wood tables to create an interesting mix that looks collected instead of staged.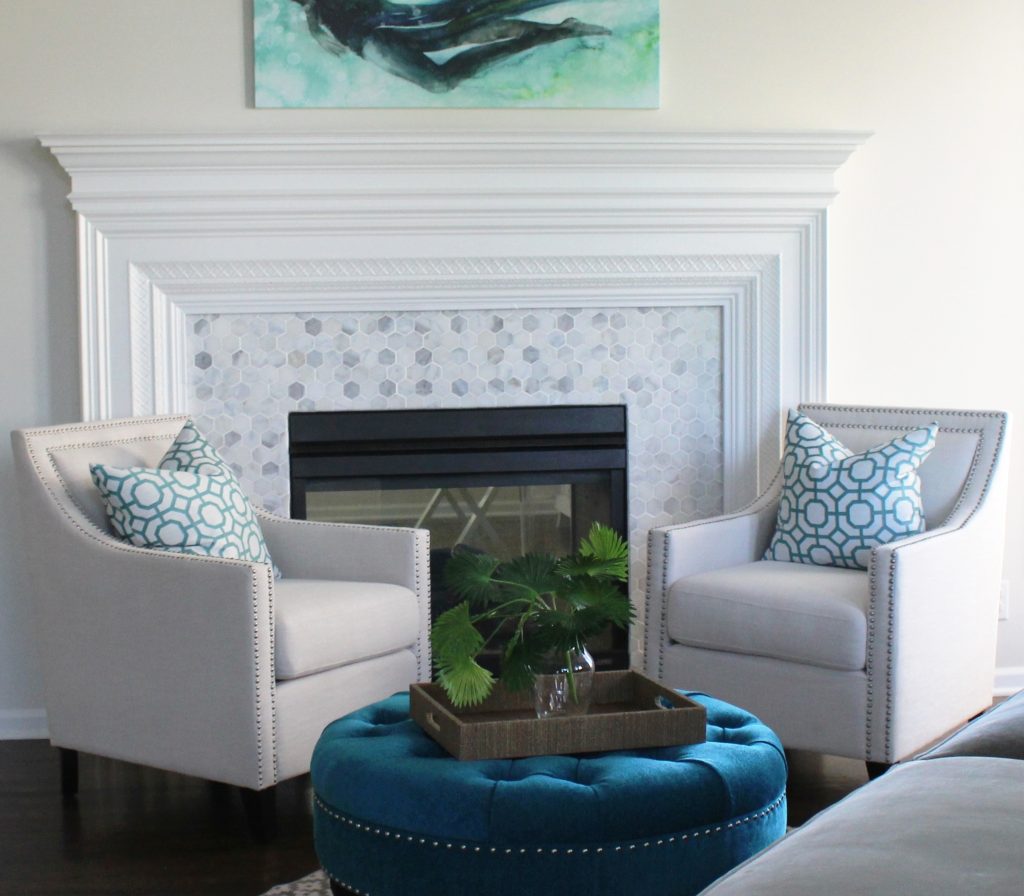 4. Space plan your room to create cozy conversational areas. In this living room we designed a conversational grouping of seating around a fireplace to draw visitors in to sit down and relax.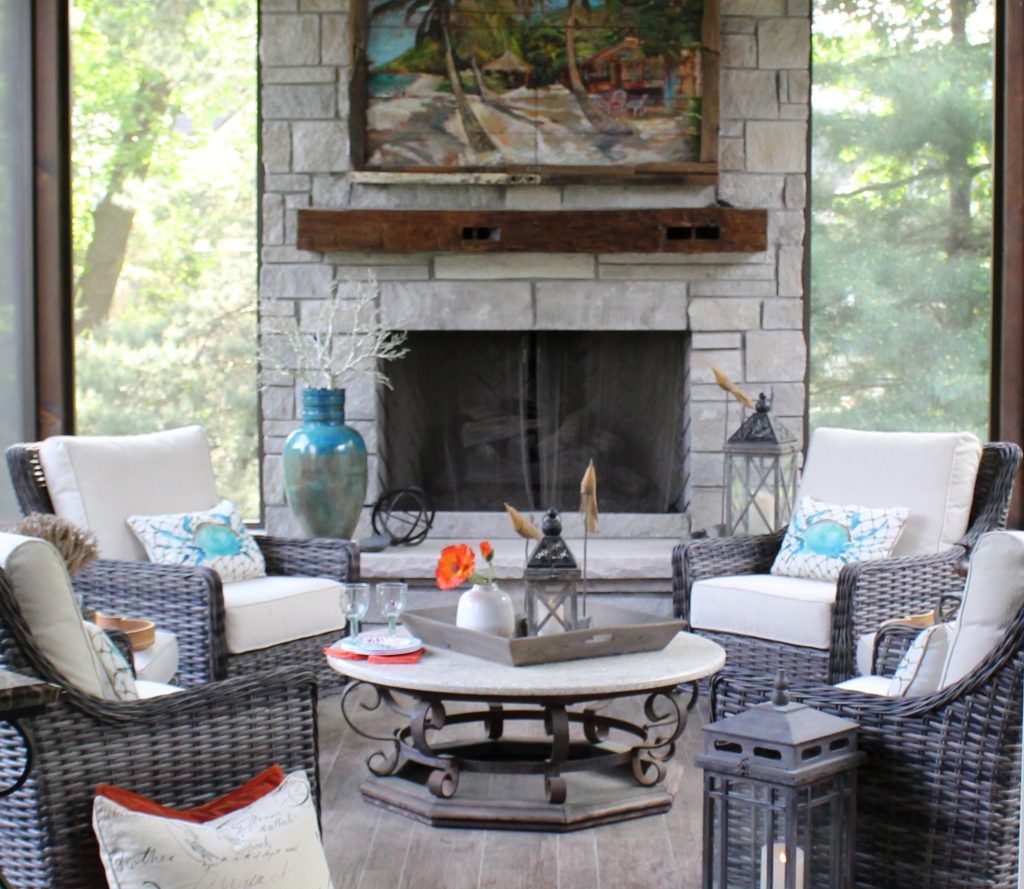 5. Add pops of color. In this outdoor living room we introduced pops of color to this space with blue and orange to create more interest and drama. A variety of textures – wicker, metal, wood, stone, and fabric also add to this beautifully designed porch.
If you're looking for more custom interior design, decorating, or remodeling inspiration, ideas, and photos, sign up for our weekly interior design blog here or contact us now at 913.764.5915.
Plus become a fan of Kansas City's interior designer and former host of the Living Large design show, Karen Mills, on
INSTAGRAM and FACEBOOK here!