2019 Color Forecast for 2019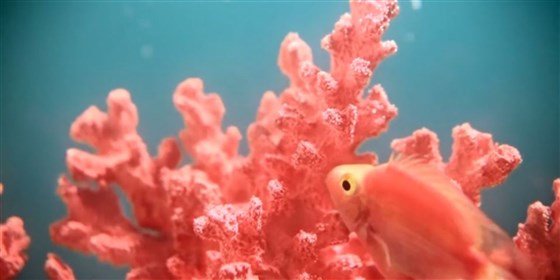 Color is an equalizing lens through which we experience our natural and digital realities and this is particularly true for Living Coral.  With consumers craving human interaction and social connection, the humanizing and heartening qualities displayed by the convivial Pantone Living Coral hit a responsive chord.  Lea Eiseman, Director of Pantone Color Institute
The impact of the annual color forecast by the Pantone Color Institute reaches much further than what you might imagine covering a wide range of industries from interior design and fashion to cars and appliances to name just a few.  Why?  Because their forecast is considered to be the one to follow for what's new and next.  But today I want to include a couple of other color forecasts for 2019 along with sharing color trends I see as an interior designer for the future.
As you read through this color forecast look for similarities because I think you might notice an overall trend this year for color.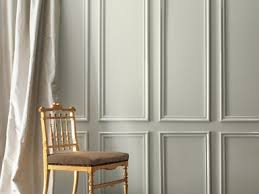 Calm, composed and effortlessly sophisticated, Benjamin Moore's Color of the Year 2019, Metropolitan AF-690, exudes glamour, beauty and balance.  
Benjamin Moore company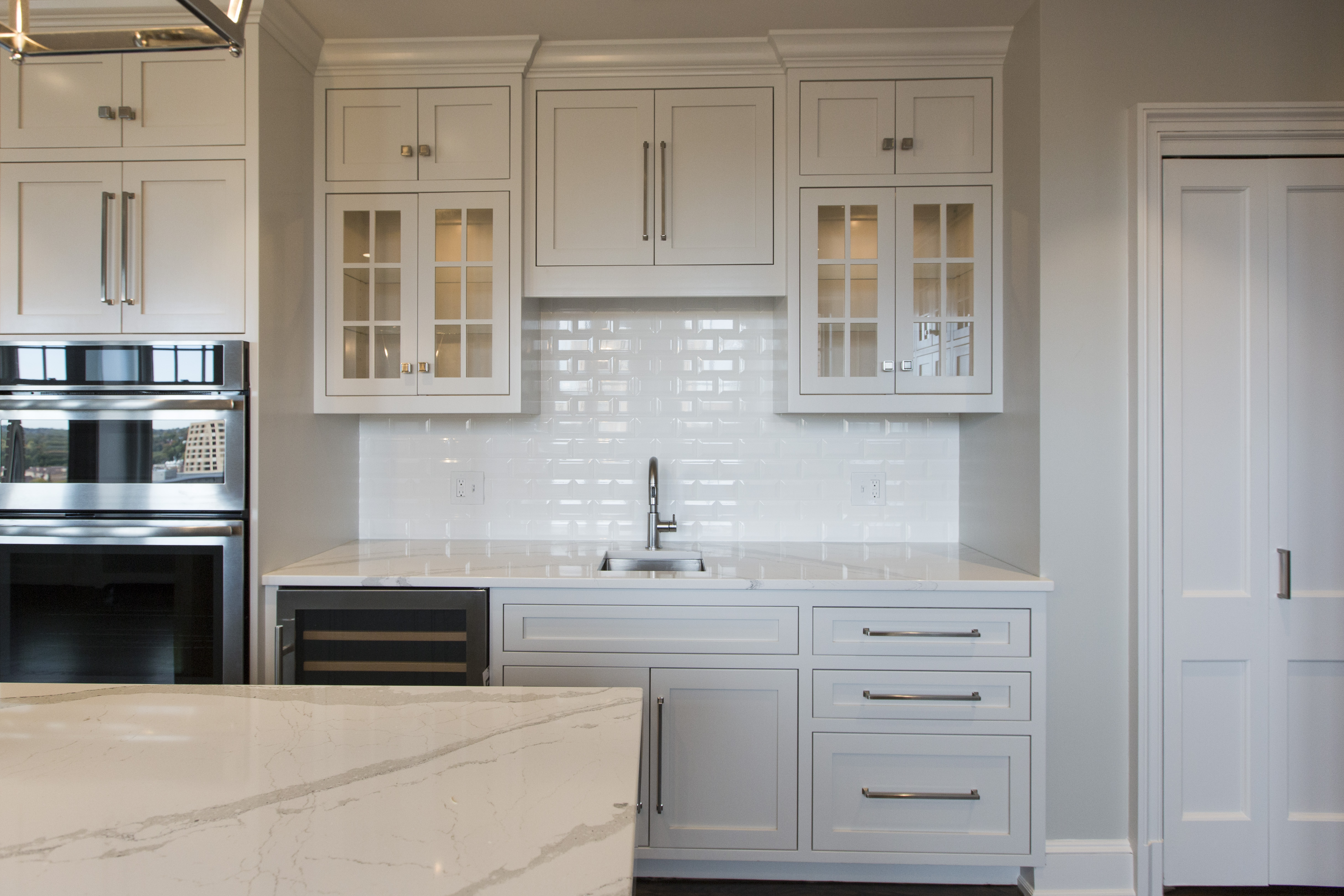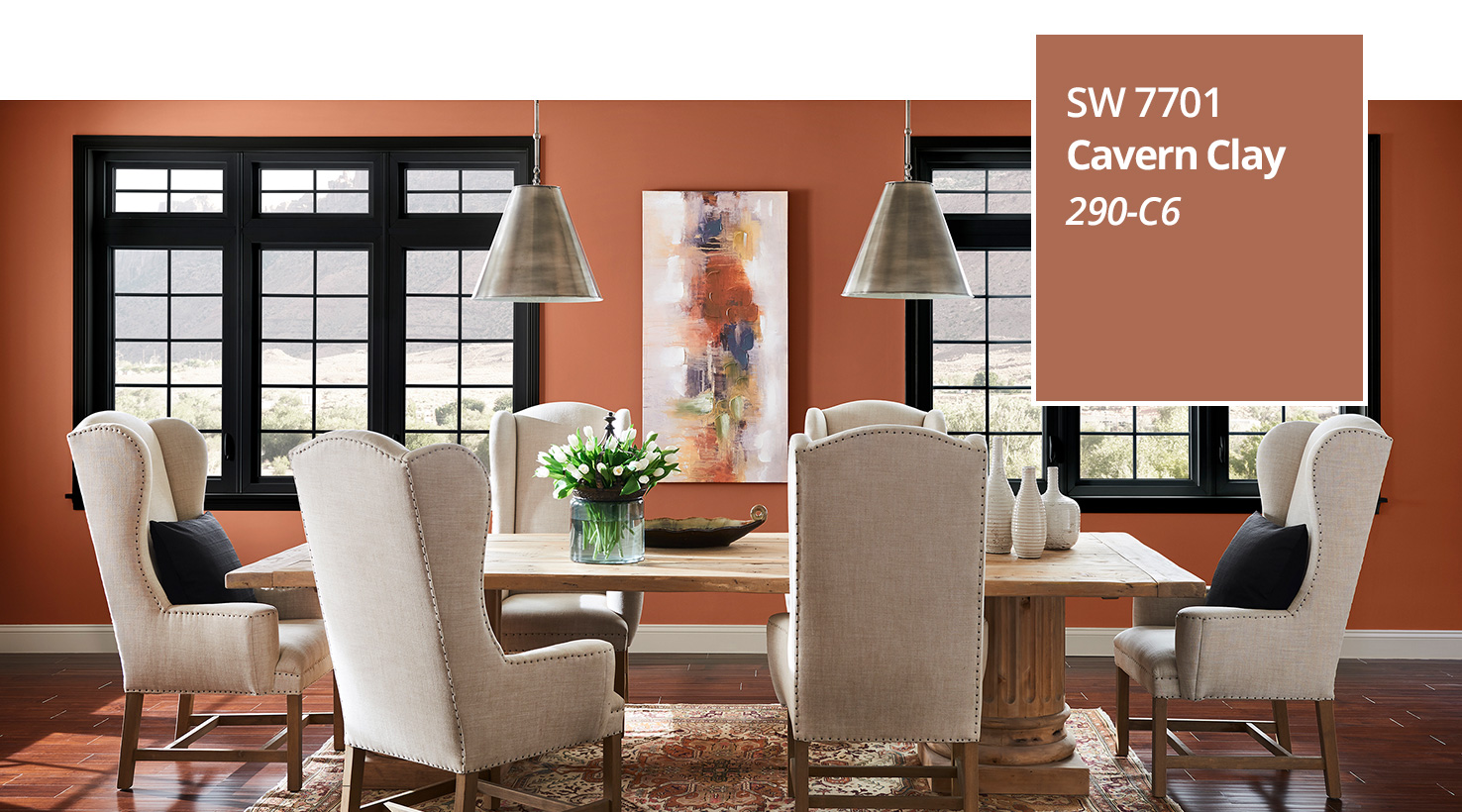 A warm terracotta color with ancient, elemental roots, Cavern Clay SW 7701, is our 2019 Color of the Year. Cavern Clay is a nod to midcentury modern style, but with the soul of the American Southwest, which together creates a desert modern aesthetic.  Sherwin Williams Company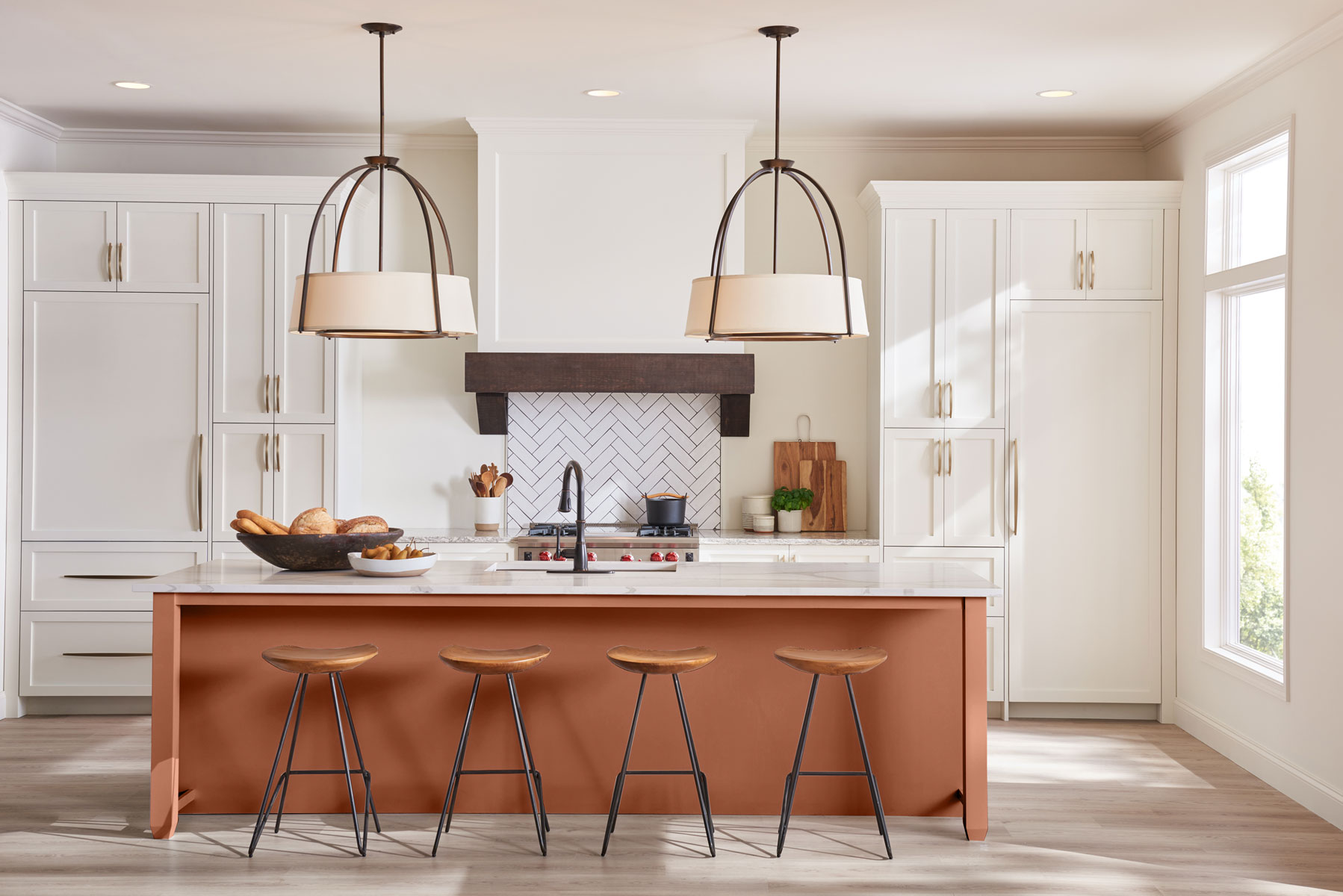 My Color Forecast:  Warm Vibrant Colors
Red, black and white color scheme
Even though I'm still a big fan of warm grays, I have to admit I'm a little bit excited to see warm vibrant colors and bold color combinations coming back into vogue.  Red has been huge trend this year in fashion, especially with black, white or other vibrant colors like golden yellow, bold blue, and persimmon.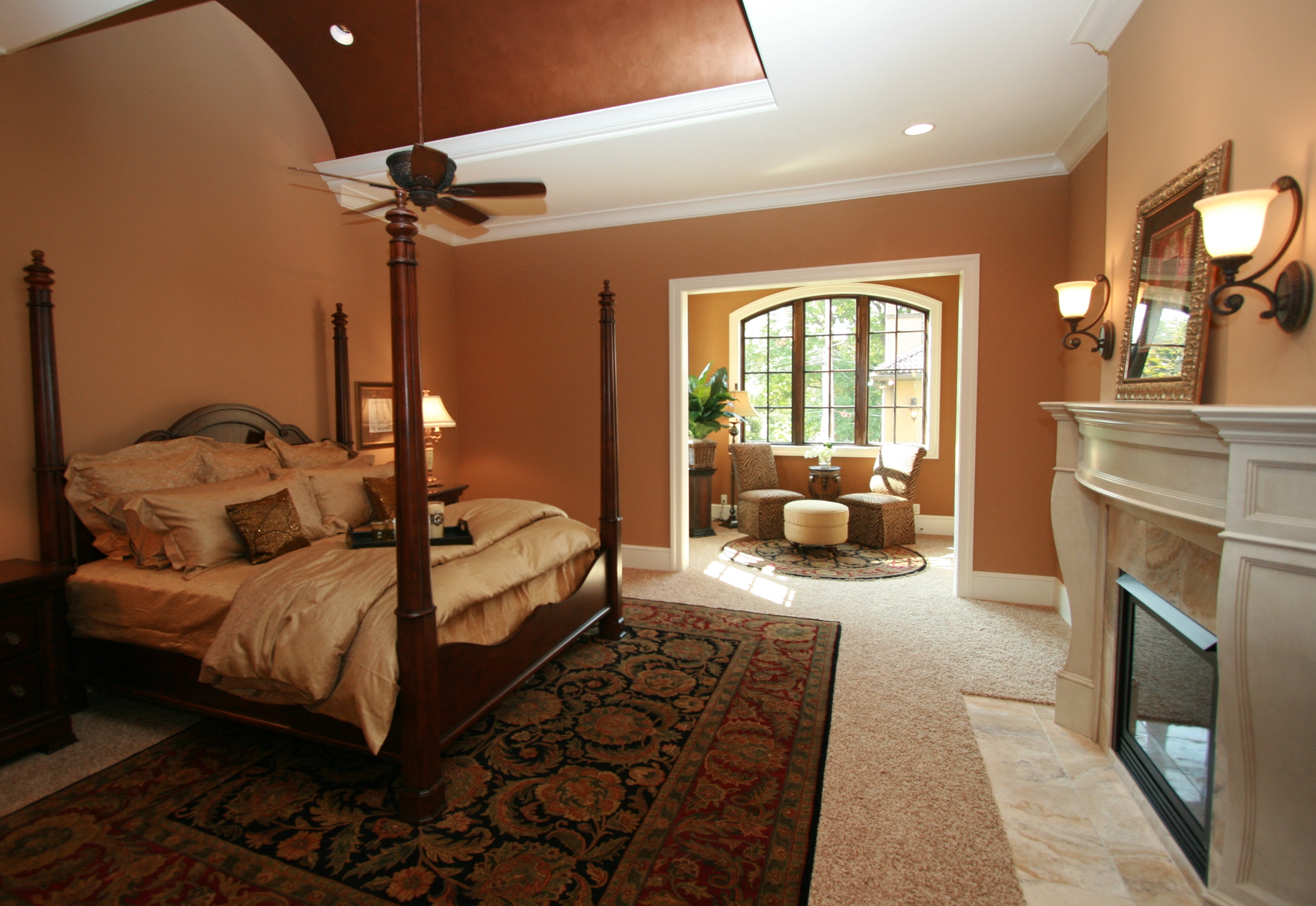 Golden yellow or mustard will be popular also along with a return to more traditional tobacco colored in leather, suede, and other materials like this wall pictured above.
For more great ideas on selecting furnishings and design sign up for our weekly interior design blog here
Plus become a fan of Kansas City's interior designer and former host of Living Large design show, Karen Mills, on Instagram or Facebook
here!