The Current Direction of Kitchen Design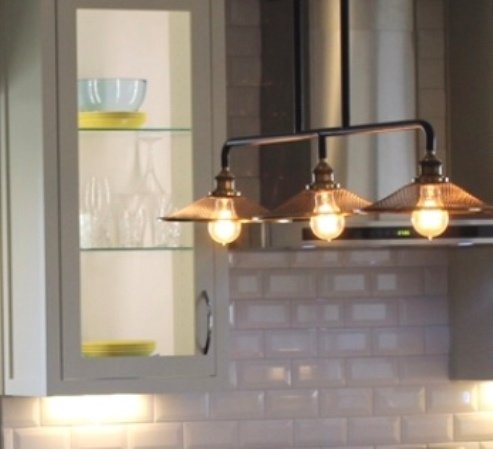 If you're like most of us whether an interior designer like myself or a homeowner, you've probably either recently remodeled your kitchen or are seriously thinking about it. If so here are 3 kitchen trends you might want to consider.
Personalization can come in not only in a fabulous color scheme like this beautiful hint of green mixed with white and bronze selected by one of our favorite clients, but it may also be part of the design aesthetic whether its in materials, finishes, or the overall theme. In this space one of our clients was from Finland so we incorporated a bit of a rustic element to remind them of their lake cabin there while also showcasing their love of contemporary in the stove hood.
2. Bolder RIch Painted Cabinets For years we've nurtured our love for all things white and I'm not sure that trend in kitchens will ever die because white cottage kitchens give off such an inviting vibe, but the kitchen trend for 2019 is heading towards a bolder painted hue along with color schemes overall. But if white kitchens are you're love they can still work if you add bold pops of color. In this kitchen refresh with a fun client we absolute love, we painted the existing wall cabinets darker shades to create a bold contrast after installing a counter top that continues up the wall as the back splash too. Live edge shelves, pottery, and whimsical chandeliers add to the personal touch.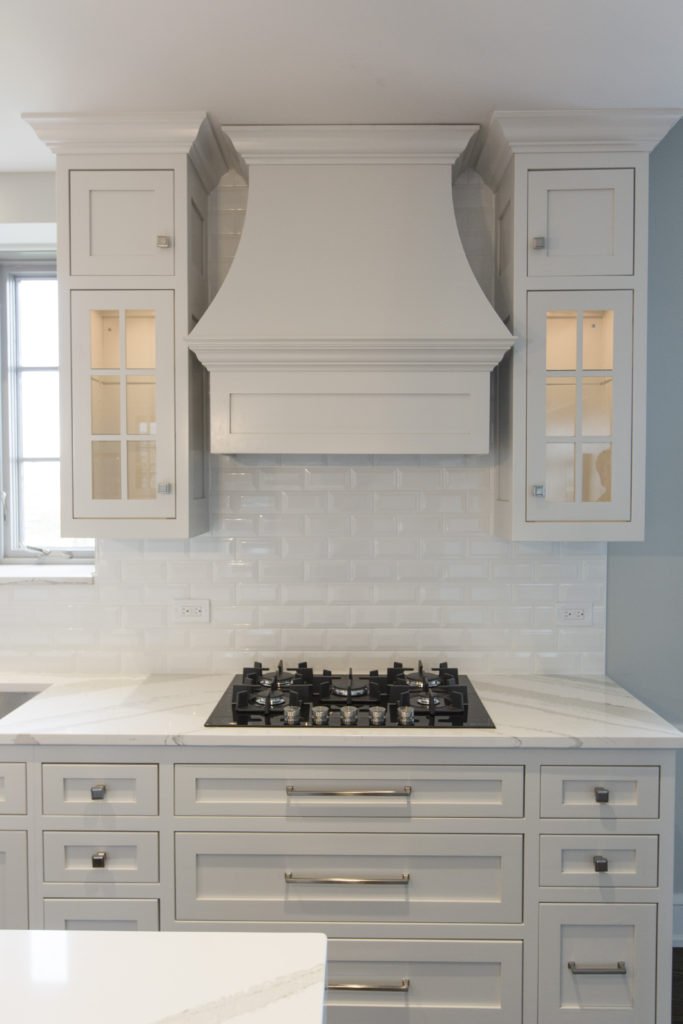 3. Take Your Back splash to the Ceiling Tiles for the back splash are starting to make a big statement in kitchen remodels for 2019 so we are continuing to see a rise in taking the tile to the ceiling everywhere. Bold patterns are also becoming more popular as the back splash takes center stage. In the kitchen here we ran tiles to the ceiling to accentuate the beautiful hood, the main focal point of the room.
For more inspiration, ideas, and photos, sign up for our weekly interior design blog here.
Plus become a fan of Kansas City's interior designer and former host of the Living Large design show, Karen Mills, on
INSTAGRAM and FACEBOOK here!