If you're lucky enough to have a basement and are thinking about remodeling or finishing it, here are three tips for designing your basement to live large like upstairs.
1. Bring in the daylight. When creating an interior design plan for a basement in a new home you're building raise the ceiling height so you can bring sunshine further into your basement like this living area shown. You can also incorporate french doors or glass windows in interior rooms that allow the sun to penetrate further into the basement.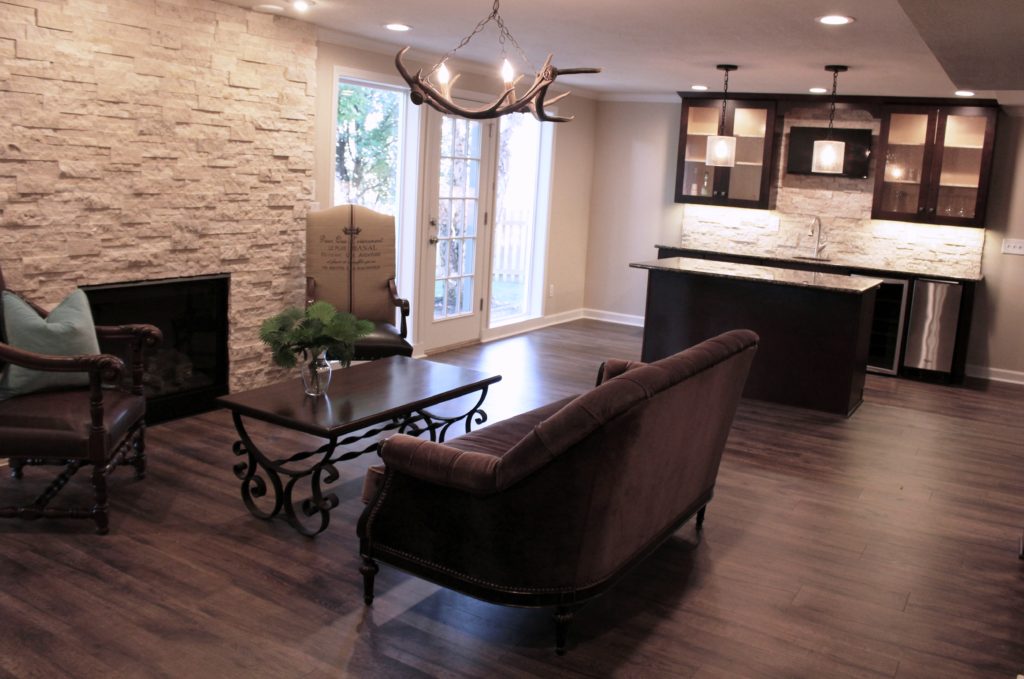 2. Give it importance. Treat your basement space like you would a main level room. Use drywall on the ceilings and create focal points with architecture, color and/or interior design to give the rooms a "wow" feel like this wall where the television disappears into a black accent wall.
Here's another example of adding a focal point in the basement using a niche and different wall color
3. Beef up your artificial lighting. By adding extensive artificial light with wall washers, accent lighting and/or directional strip lights in addition to your standard lighting, you'll find that your basement feels more like an upstairs living space.
For more basement remodeling ideas and more, sign up for our weekly interior design blog here
plus become a fan of Kansas City's interior designer and former host of the Living Large design show, Karen Mills, on Facebook here!