---
Transform Your Living Experience
Transform Your Life
Extraordinary interiors that engage the senses and nurture the soul
Every home has a story.  Maybe its time to tell yours.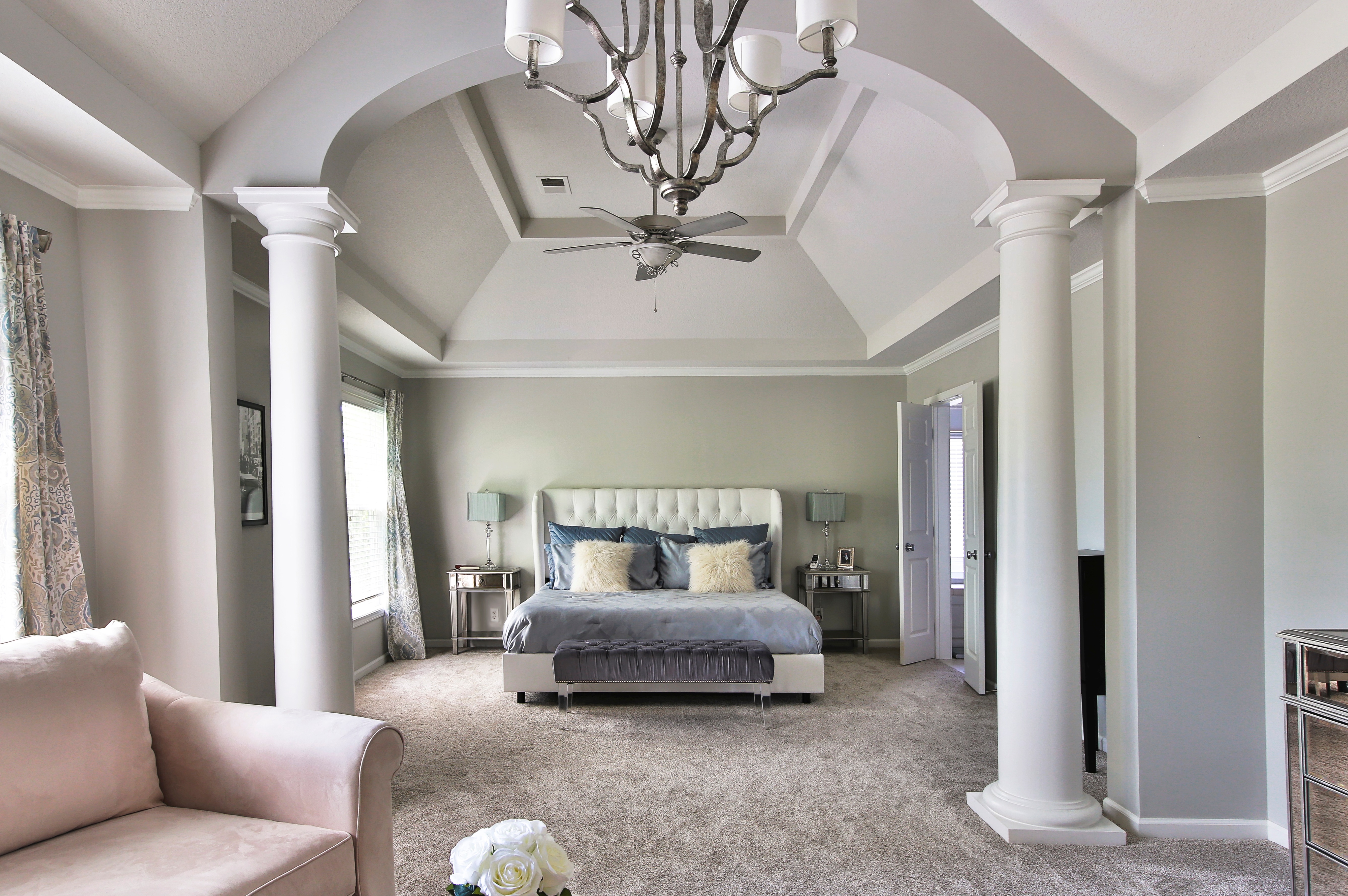 Interior design by Karen Mills
WHAT OUR RAVING CLIENTS SAY…
Working with you has changed my life!  You're amazing!  Sofia Rodriguez
What a wonderful experience!  Every time we enter the new spaces it brings peace and calm.  Your interior design talent has enhanced the quality of our life and you are truly one of a kind!   Calvin Brown (master bedroom/bathroom addition)
GORGEOUS! My living room looks like a photo in a design magazine. Everybody raves about it. Karen made herself available to do whatever was necessary, including helping me select which pieces I wanted to keep from the sale of a house to going shopping with me to buy a few new items. She worked an amazing transformation and was a joy to work with!  Jennifer Austin
Karen did a great job helping us with the remodel of our master bathroom & bedroom. We had a specific look we were going for and she helped us achieve that by adding a floor to ceiling rock wall…  C. Manroe
Karen has done several projects with me and each time has given me very knowledgeable professional advice, while listening to me and what I want for the projects.  I could  not have asked for anything better!  Carol Thomas
You are very talented, and I feel that we are so fortunate to have been able to benefit from your advice.  Nancy Kenyon
 As part of the remodel engagement on our master bath and kitchen, Karen provided expert consultation on timeless design and efficient use of space.  Karen is a great collaborator and was instrumental in turning the vision of our remodel into reality.   Sue Tarkka
You're amazing!  Shannon Pennington (kitchen remodel & design)
Karen has great taste, of course, and most important has an instinctual feeling for the taste and desires of her clients. She knew exactly what look I wanted for my kitchen, and combined that design concept with total functionality. And, she was fun and easy to work with. A great experience!             Kay Ketcham  (kitchen remodel)
The work you do is phenomenal!  Ann Hyde
Transformed my home.  Looks like it should be featured in a magazine!  Dana Ketterling
Absolutely an artist!  One of the most interesting spaces in the Show House!  Marti Miller (President of Symphony Designer Showhouse)
You're dead on with all your advice!  I'm money ahead by not making the wrong purchases.  Marguerite Schrage
Thank you for the magical transformation of our spaces! Andrea Magyar
  

I have a secret passion: to experience people in their true calling, and it was a pleasure being with you doing something you were obviously meant to do!     homeowner
Your visit to my home was absolutely delightful and inspiring.  I so enjoyed spending time with you and seeing my surroundings through your eyes–along with visions of what they *could* be.  J. Scherer 
You were so laid back and relaxed about things, your style really puts people at ease. C. Zook
You're so talented at transforming spaces!  Jolene Westwick
You know just how to edit down a room to bring it to life!  Elizabeth Kennedy
You were just fabulous!  Amber Segalo
It's gorgeous and beautiful!  I love my home!  Jennifer Austin
Love the new decor!  Gives the room more life!  A. Regier
Best TV set ever! Erin – KCTV5 producer
 Her sense of color was magical.  Gave me paint colors that actually worked the way I had hoped. She had great practical advice, ideas and resources that saved me money and gave me the home I wanted! More than fun!  She's the best!  Marguerite
Thank you so much!  You definitely have a gift!  Sharon
 

If you need advice on which designer to use, ask me! Karen Mills gives a fresh look at your house with great ideas for making it POP!!   Carol Thomas
 The things she showed me and the ideas she presented were and are absolutely amazing. I am so incredibly glad I chose to work with her. She's top notch for sure!   Abby N.
You listened and helped me tweak my ideas instead of pushing your own design style!  Janene H.
I really enjoyed your ideas and hope to use you throughout the project!   

Jan Bleakley.

  

  
Thanks for all your help.  You really made a huge difference! Mindy McAlindon  (Bentonville, Arkansas custom build)
Thanks so much for your help!  The house looks amazing with the new colors and carpet!  Shalin Sanjanwal
Thank you again for your help with the décor and furniture arrangement -it made all the difference!!  Andrea Magyar
We are very happy with the outside color and trim your recommended!  Don & Joan Knotts
You don't know how others see you but if you did, you could move mountains!  homeowner K. Baumgartner
Choosing a designer for a home project is more than product knowledge…  The key ingredient for me is chemistry!  Karen's enthusiasm matches her talents.  No wonder when Karen talks, we ALL listen!  Karen Mills has my highest recommendation!  Suzy Goldstein 
Karen did an excellent job helping us design what we had envisioned for our piano room. She provided great ideas & resources at what ever level of help we wanted from her.   Brad Koffman 
I feel well equipped to make our high priority purchases after meeting with you!  Karen Lazowski
Was great to

have

you as my professional design partner.  You helped me turn a vision & ideas into reality!  Sue Tarkka
You're amazing!  Shannon Pennington
Call 913.764.5915 or email karen@karenmills.net now to find out more or to get a copy of our Design Guide.

  TOP 5 REASONS OUR CLIENTS HIRE US
1. Professional Plan of Action to guide you through the process,                 help you be more cost effective, reduce stress, and save money.
 2. To avoid costly mistakes with architecture/construction issues,            space planning, wrong furniture size/type, and/or wrong color              by hiring interior designer before beginning project.
3. Access to designer only/retail furnishings below retail price.
4. Invaluable Resources/budget management to save hours of time         spent researching/shopping and to reduce stress.
5. To have a trusted adviser and liasion to help manage the project         and resources for the best result possible with your investment.
Email karen@karenmills.net now or call 913.764.5915 for more information.

 3 MUST HAVES WHEN SELECTING AN INTERIOR DESIGNER
1. Credible Quality Firm
Registered with state/Liability insurance/Quality website
Qualified as a professional – check credentials
2. Budget/Expenses
Clarify your overall budget.  Determine scope of work.  Have designer clarify pricing structure –  flat fee, by the hour, cost plus, percent off retail or a combination.  Products are often marked up 100-300% or more if no agreement is made beforehand.
3. Communication
Ensure you can establish good two way conversation before hiring. Clarify the designer is willing to work with your style preferences.   Sign a contract for larger interior design projects.

One day makeover
 

Our projects span the U.S/Europe including a variety of venues from luxury homes, museum exhibit, TV production company, high rise, and concept home to an advertising agency, medical offices, coffee shop and more.
We provide customized design services to meet your needs whether you want us to handle the complete design/install of your project from beginning to end (including custom furnishings, drapes, rugs etc), or just provide a road map to get started.  Call 913.764.5915 to find out more.