You don't know how people see you, but if you did, you could move mountains! client
A mix of the old and new creates a timeless interior design that's truly one of a kind from the original artwork pieces and handmade chevron style ridged wall covering to the custom designed area rug and antique table sourced from the French countryside.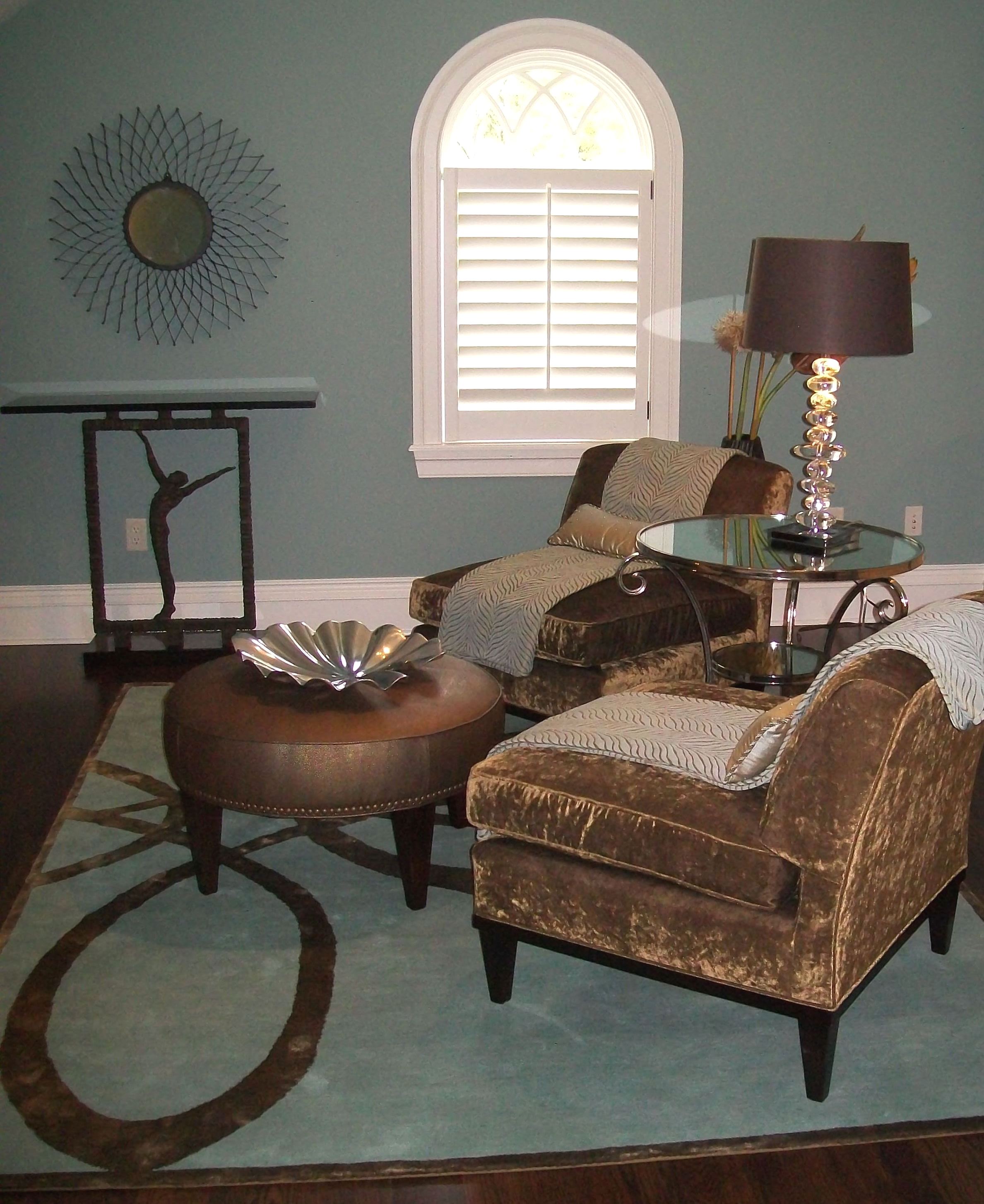 Know I can hand you the keys and you will design a beautiful room
The flat, aptly named after the homeowners' flat in London, was originally designed as a fabulous guest suite for friends and family.  This inviting space serves as a wonderful respite from the busy world outside and often becomes a getaway for the homeowners too.
A modern take on Hollywood Glamour, this award winning custom master suite features a shimmering backdrop of white crystallized stacked stone, an over sized chandelier, a luxurious stand alone tub, a grey marble accent shower wall, a zero entry shower, custom  his n hers vanities with crystal pulls and a large scale marble style floor tile sourced from Italy.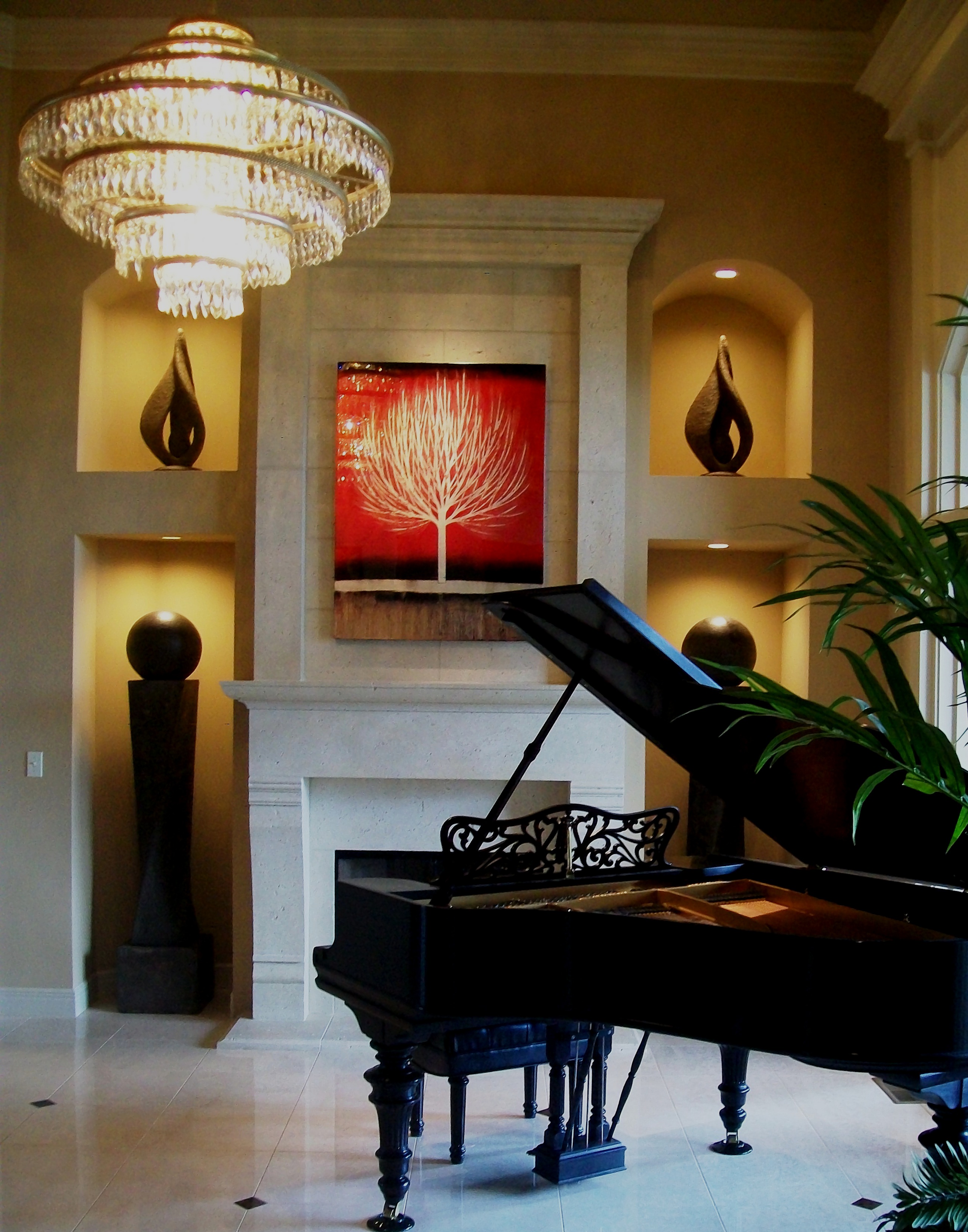 Hollywood Glam Meets Contemporary
As a songwriter there are words to me that just flow together; chords and notes that in mind naturally should follow. I look at a room like this and it makes me think of the art behind the music. With this room, I can't figure out how she does it, but when she does, you kind of stand back and think Wow! Yeah, that's it! How did she do that? So yes Karen, you are an artist at work and we love seeing the magic when it's all done. Michael Bascue
Karen's enthusiasm matches her talents. No wonder when Karen talks, we ALL listen!
This luxurious master suite, part of a multi million dollar concept home we designed for KMBC television, draws you into the space with timeless design, gorgeous architecture, beautiful tile, great lighting, and sumptuous fabrics. This master suite boasts a high tech system that includes a hidden TV, music system, custom lighting options, fireplace, and motion controlled shades in the bathroom along with a winding staircase that leads to a second closet and workout room below.
TRANSFORMING YOUR LIVING EXPERIENCE FROM ORDINARY TO EXTRAORDINARY!                                              Your space. Your life. Make it count!
Mills has inspired people worldwide through her design show Living Large, award winning projects, inspirational blog, and as a spokesperson for some of the top brands in the world.
                                                                        INSPIRATION? Click BLOG link above.