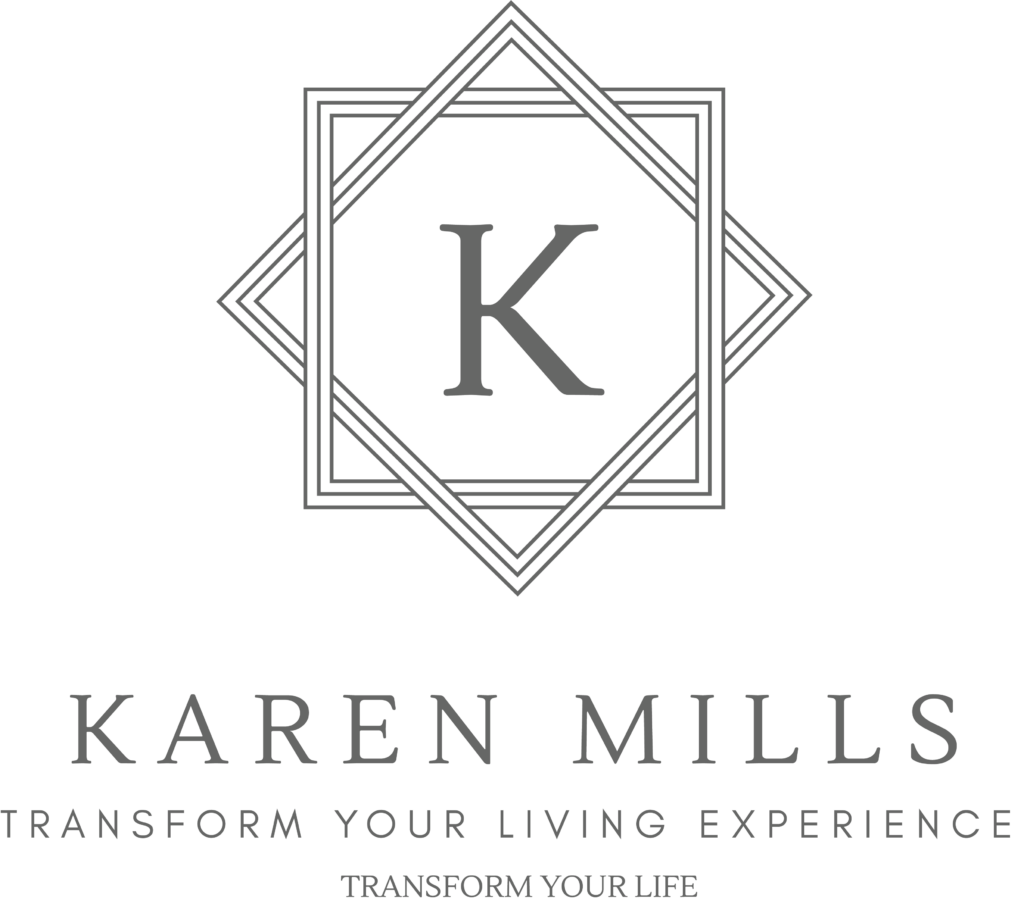 Welcome to Interiors by Design, a boutique Leawood interior design firm founded by Karen Mills that specializes in creating a personalized living experience to bring beauty, healing, and renewal, whether a custom interior design, a remodel, or teaching you how to DIY.
Our award-winning residential design projects span the United States ranging from mountain lodges, coastal homes, and historic landmarks, among others that often mix a range of design styles to create a one-of-a-kind interior.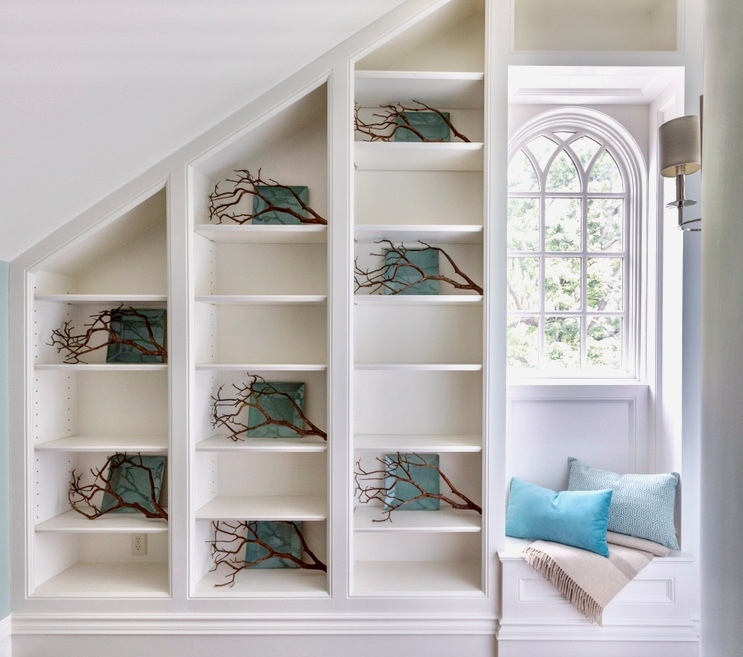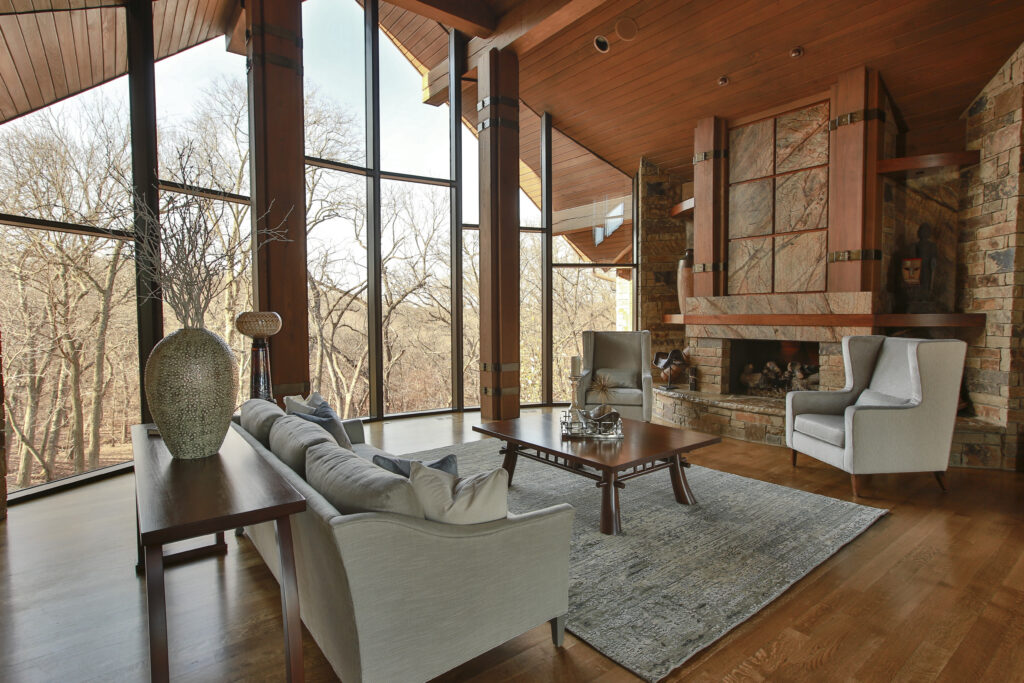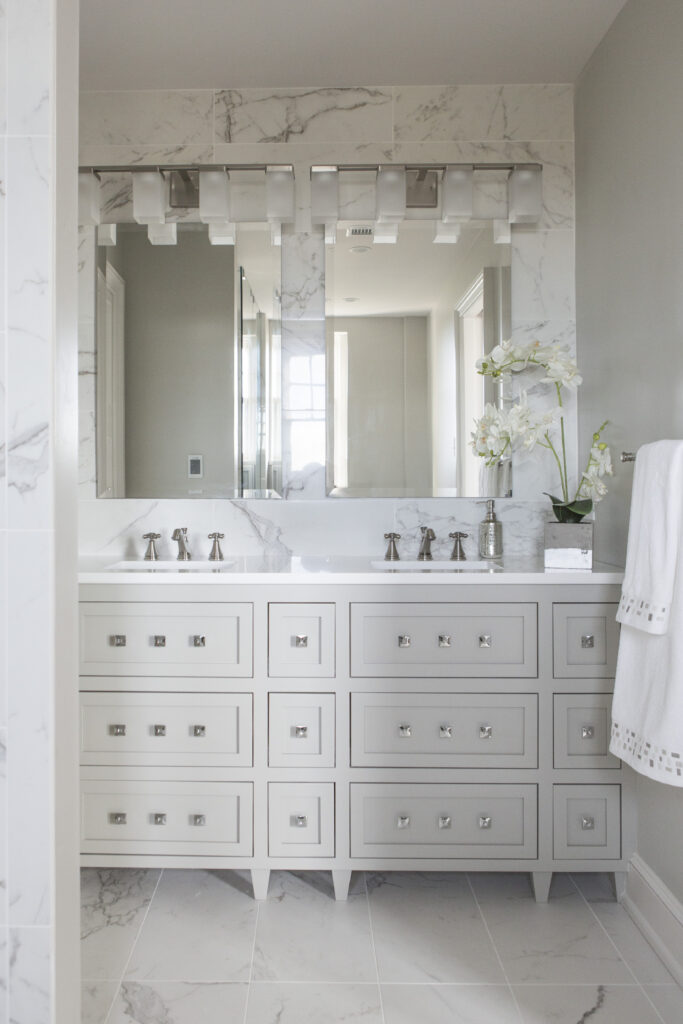 Who We Are
Our Mission: To help you live your best life.
Our Purpose: To transform your living experience so we can help you can transform your life
We believe that your home should be a personal sanctuary from the outside world where you can thrive and renew, whether relaxing or working. And that belief drives everything we do.
Our founder: Best known for her innumerable media coverage (over 170 times) and celebrity design show Living Large listed on Wikipedia alongside Martha Stewart Living as one of the most popular U.S. lifestyle programs, Karen Mills attributes her success to a love for others and an innate ability to create beautiful interiors that bring peace and calm, along with an amazing team and great resources.
Besides great international recognition as an interior designer, Mills has also received significant national recognition including the 2021 Enterprising Women of the Year and the 2022 KNOW Women 40 over 40 national awards in addition to being featured in several national design magazines and as a regular on ABC, NBC, and CBS television.
Another of our raving fans…

What a wonderful experience! Every time we enter the new spaces it brings peace and calm. Your interior design talent has enhanced the quality of our life and you are truly one of a kind!

Calvin Brown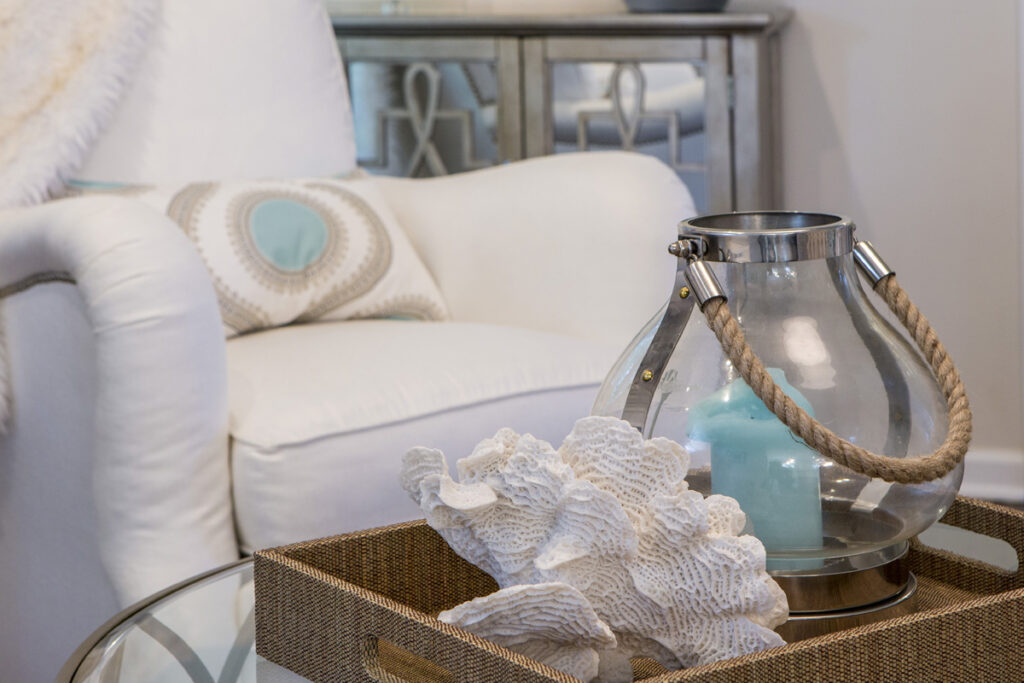 What We Do
Specializing in designing inviting luxurious spaces that stand the test of time, internationally renowned interior designer Karen Mills and her team focuses on creating beautiful interiors that perfectly reflect your style and how you function in your home whether you're entertaining, working, or just relaxing. Karen also listens intently to what you want instead of pushing a cookie cutter design or her own personal style.
By diving deep into how you live, work, and play, Karen is able to uncover your unmet needs, tell your personal story, and design an interior that brings joy whether it's one of our specialties – custom interior design and remodels or something else like a new home build.
Thank you for inquiring!
We understand how intimidating it can be to hire an interior designer. That's why we are happy to discuss your interior design project first by phone to ensure it's a good fit for both of us and give you options for working together whether a set investment or hourly.
Email karen@karenmills.net now to set up a time to discuss your project or call 913.764.5915.
Not ready to start your interior design project yet but like to get our Free Design Tips newsletter with designer secrets and shortcuts to decorating?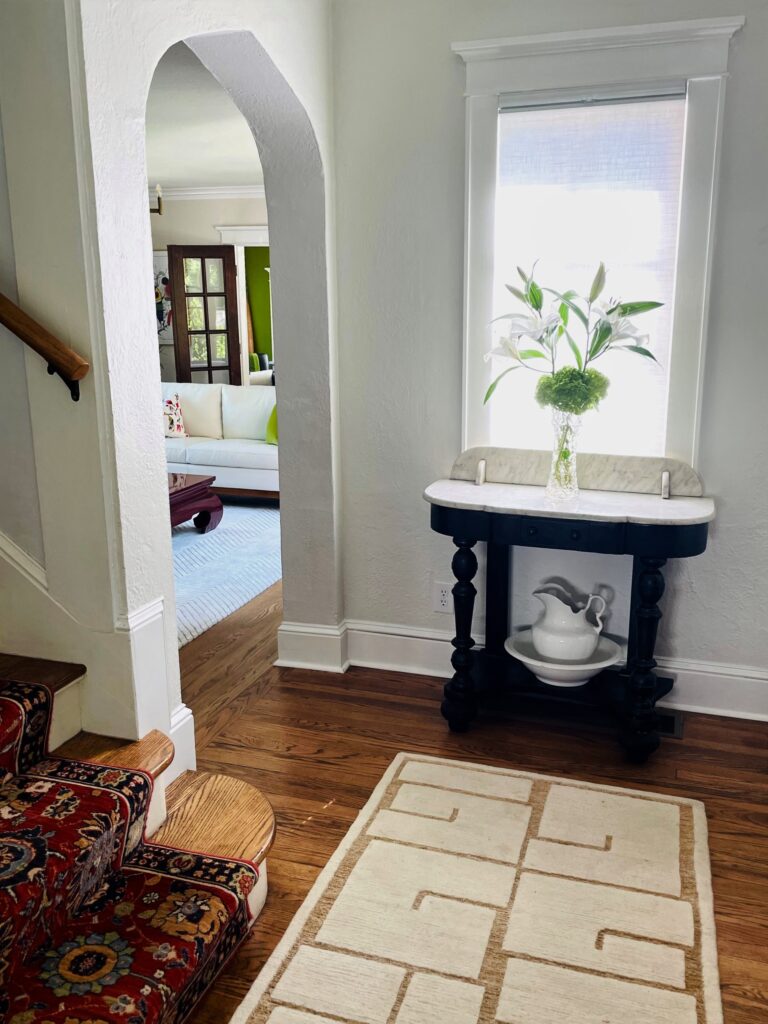 WHAT MORE OF OUR RAVING FANS SAY…
Karen has great taste of course, and most important has an instinctual feeling for the taste and desires of her clients.

Kay Ketcham
Working with you has changed my life! You're amazing!

Sofia Rodriguez
The work you do is phenomenal!

Ann Hyde
Interior design by Karen Mills
Interior design has also become the subject of radio shows. In the U.S., popular interior design & lifestyle shows include Martha Stewart Living and Living Large featuring Karen Mills. Famous interior designers whose work is featured on these programs include Bunny Williams, Barbara Barry, and Kathy Ireland, among others.

Wikipedia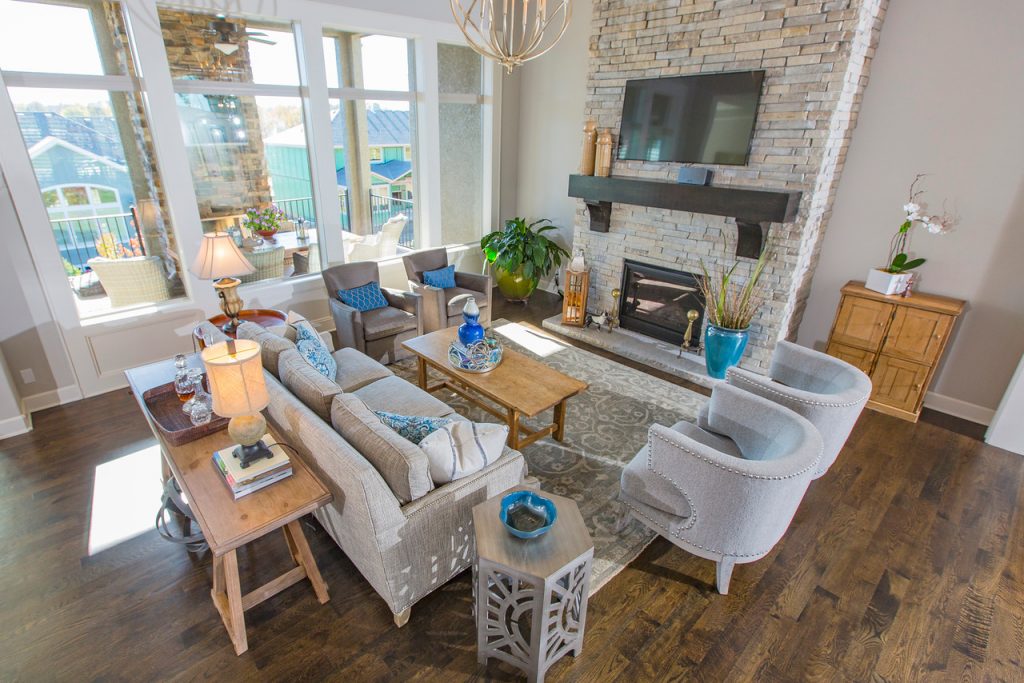 HOW WE HELP YOU
Over 90% of our clients come from referrals, and according to our clients, some of the biggest reasons we've been so successful is because:
we listen intently so we can help you tell your story through design
we help you progress from paralysis analysis to a master plan and project completion
we create an inviting space where you can relax and unwind
we focus on both the big picture design and the small details
we help ensure your interior is functional and meets your needs
we help you avoid costly mistakes with design, construction, furniture, or products
we help you save time during the process
we help you reduce stress and relax while we oversee the project
we design custom rugs, furniture, wallcoverings, fabrics, cabinetry, and/or architecture
we help you avoid overwhelm with last minute decisions and changes
we help translate your personal style into a more timeless signature look
we help you make the most efficient use of your interior with space planning
we help you determine where to invest more money versus less
we use a proprietary design process to be more effective
we help you keep sentimental objects by weaving them into a fresh new look
we provide access to higher quality furnishings only available to designers
we utilize a vetted team of experts/vendors who make craftmanship a top priority
If you would like to avoid costly mistakes, save time, and reduce stress, email karen@karenmills.net of Interiors by Design in Leawood, Kansas now or call 913.764.5915 to set up a time to discuss your project whether a remodel, custom design, or a new home build.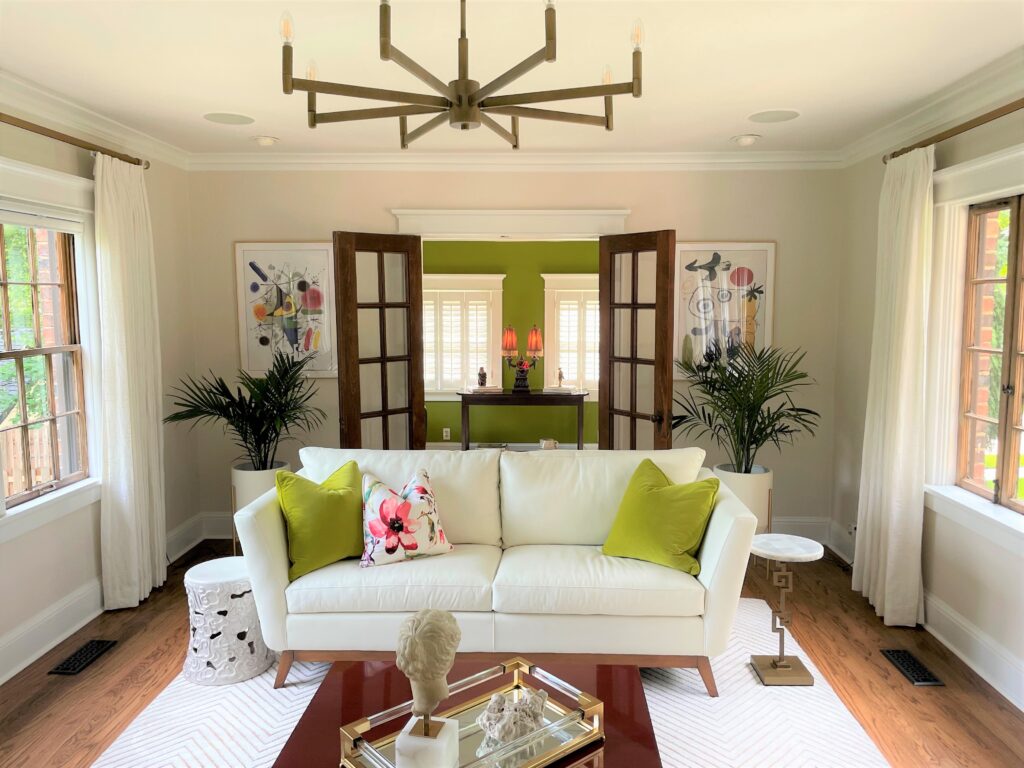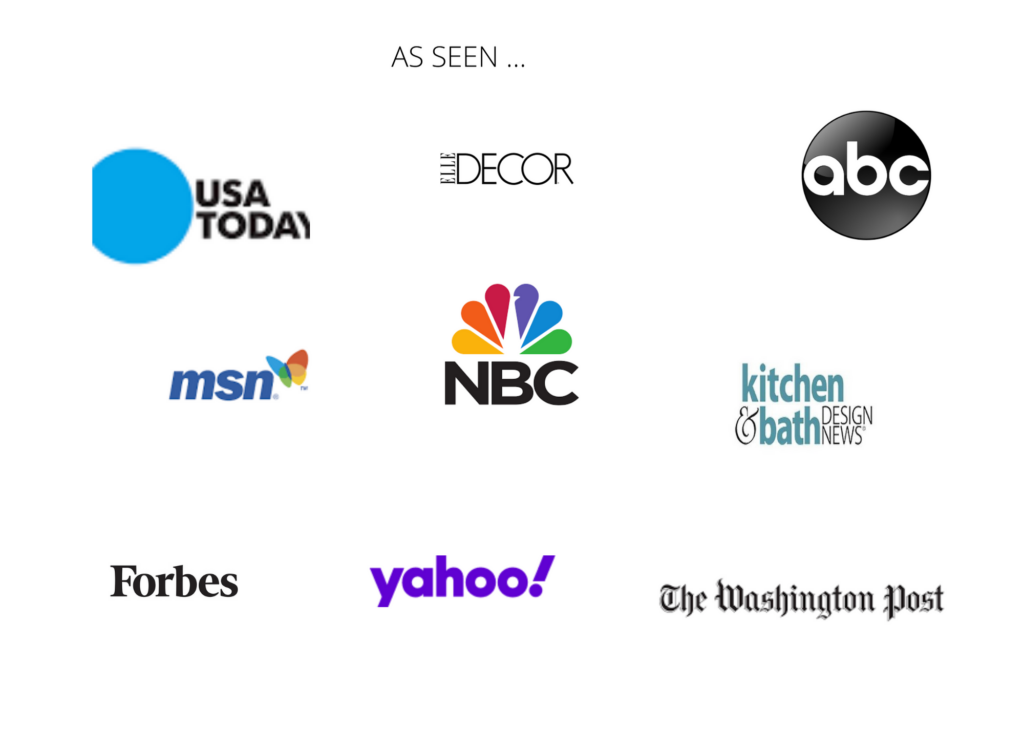 Founded by Karen Mills in 2003, our award-winning boutique interior design firm located in Leawood, Kansas has completed innumerable projects nationwide with an emphasis on architecture- remodels, new construction, and custom interior design/home decorating.
Our interior design firm specializes in architectural design including include bathroom, kitchen, basement or whole house remodels. The architectural details may include fireplaces, ceilings, walls, entryways, or built in cabinetry along with space planning, floorplans, custom furnishings, design style, color schemes, and permanent finishes such as countertops, backsplash, tile, plumbing, lighting, hard flooring, windows, window coverings, area rugs, carpeting, floorplans, lighting plans and overseeing the construction of our interior designs. Email karen@karenmills.net to find out more.