An Interior Designer's Tips for Building or Renovating a Home That's Adaptable
Homeowners are looking for a home of the future that's flexible as their needs change whether it's adding a home office, a gym, entertainment area, or outdoor area for a staycation. Read on for my interior designer tips on how to make your home more adaptable.
Look at how you to make every part of your floorplan adaptable. For example, if you live in an area where you can have a finished basement also consider finishing the area directly under the garage to use as a home theatre, safe room, or storage. Here are some additional ideas.
A. A multipurpose area off the garage for dropping off jackets/shoes/sports gear, cleanup, or even deliveries – if the delivery can be made through an exterior door. like this room. In one project for interior design clients, we turned part of the garage and the existing laundry into an adaptable space that can serve either as a laundry, mudroom or butler's pantry when needed.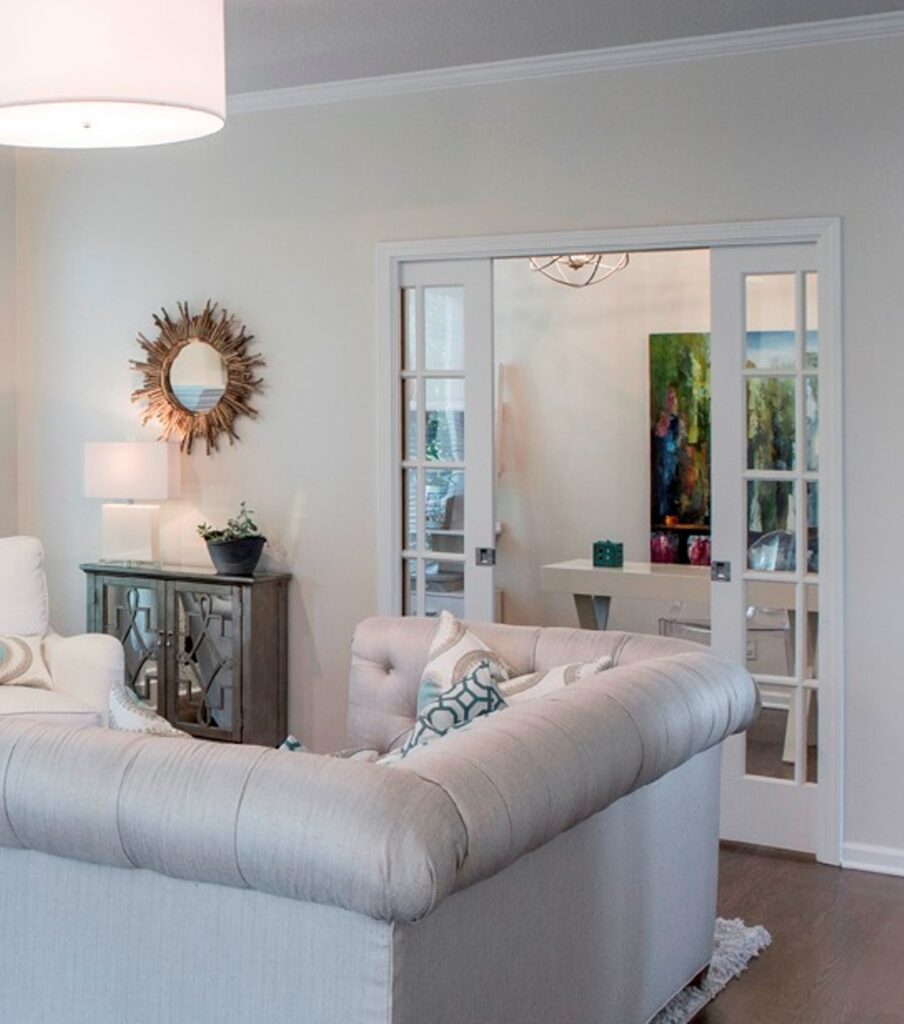 B. Design your open living area to allow portions of it to be partitioned off with doors – barn, pocket, partition, or French doors like this family room area with a home office to create private spaces for family members, while also making the spaces multi-functional. For example, you could have doors that provide a cozy sitting area for reading/games, home office or home theater that could transform into a guest bedroom with just the addition of a small closet.
In the kitchen hidden doors that look like cabinetry could open to reveal a small home office area that could later become a pantry or even a panic room. French doors that lead to a porch/sunroom can also provide much needed additional space for alone time without sacrificing your outdoor view.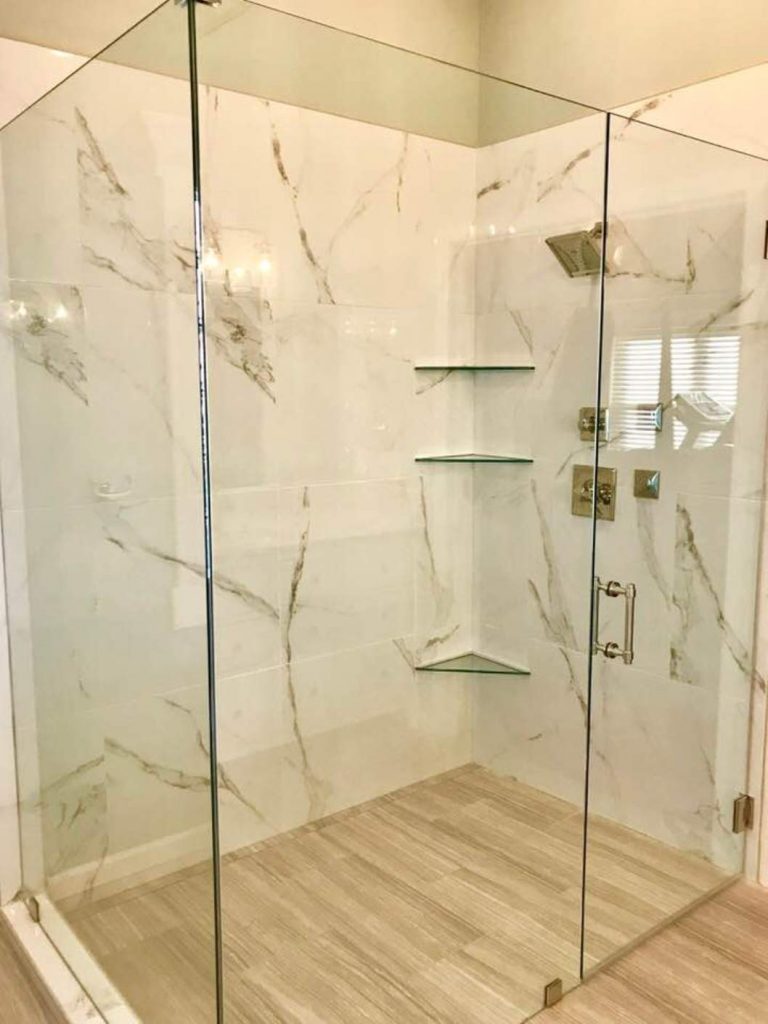 C. Plan for aging in place or surgeries that may limit mobility with 36″ wide doorways into your home, zero entry threshold from your garage to interior and into your shower area like this bathroom.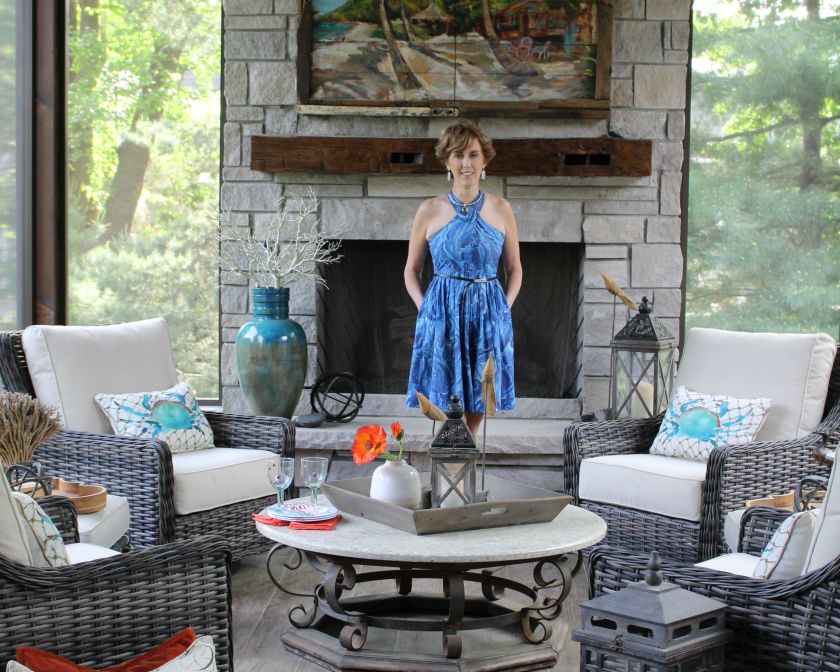 2. Add outdoor spaces that are multifunctional. Outdoor entertainment options could range from heated pools, hot tubs, and putting greens to outdoor kitchens, covered bars with big screen TVs, and/or a small guest house with French glass doors that morphs into a studio/office, man cave, or pool house if needed.
In this porch design heated floors and a fireplace were included to make the porch more all weather where winters can be quite cold. A TV hidden behind an original artwork provides flexibility for using this space to watch television too.
In summary successfully designing a house of the future starts with a floorplan that's adaptable and planning ahead for your needs.
For more great ideas sign up for our weekly interior design blog here
Plus become a fan of Kansas City's interior designer and former host of the Living Large design show, Karen Mills, on
INSTAGRAM and FACEBOOK here!