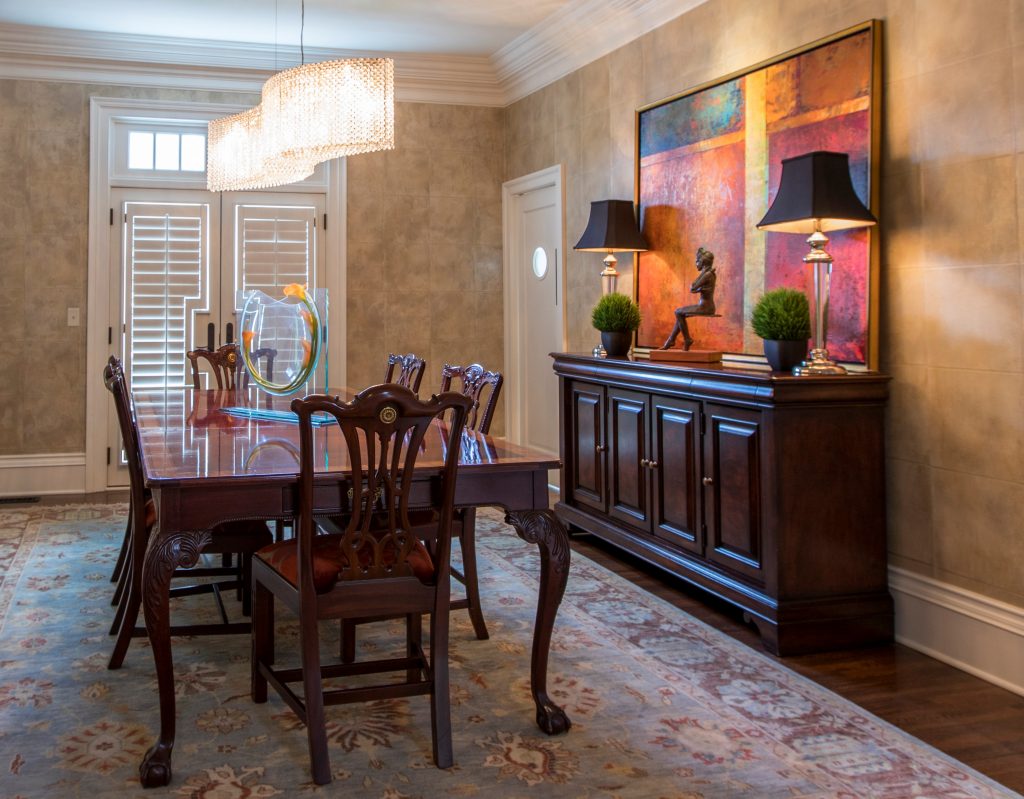 1. Select Your Personal Design Style – If you have no idea what style you are start by finding inspiration photos online or in print. Then notate your favorite elements from each room to get a sense of your style.
Using existing furniture, we added personality to this room by introducing a stunning crystal chandelier by Schonbek along with an original abstract painting and sculpture, hand knotted rug, custom seat covers, and wallpaper.
2. Pick a Color Scheme – Most of us don't spend much time in a dining room so have fun in here and pick colors you love. Bolder colors can go on decor, rugs, chairs, or even walls but if you like to change up your style often, you might consider neutral walls and floors that give more flexibility when you want to change your color scheme.
3. Add Dining Table and Seating – The dining room table and chairs along with the items directly behind them are the focal point of your room. Begin by determining how many people you need to seat and ensuring you have room for the table you want. Plus remember that your chairs don't need to match your table, just enhance them.
If you opt for a dramatically styled table, then consider simpler style chairs and backdrop. Or if you go with a simpler style table, you might bring in drama with a wall covering or beautiful buffet with art above.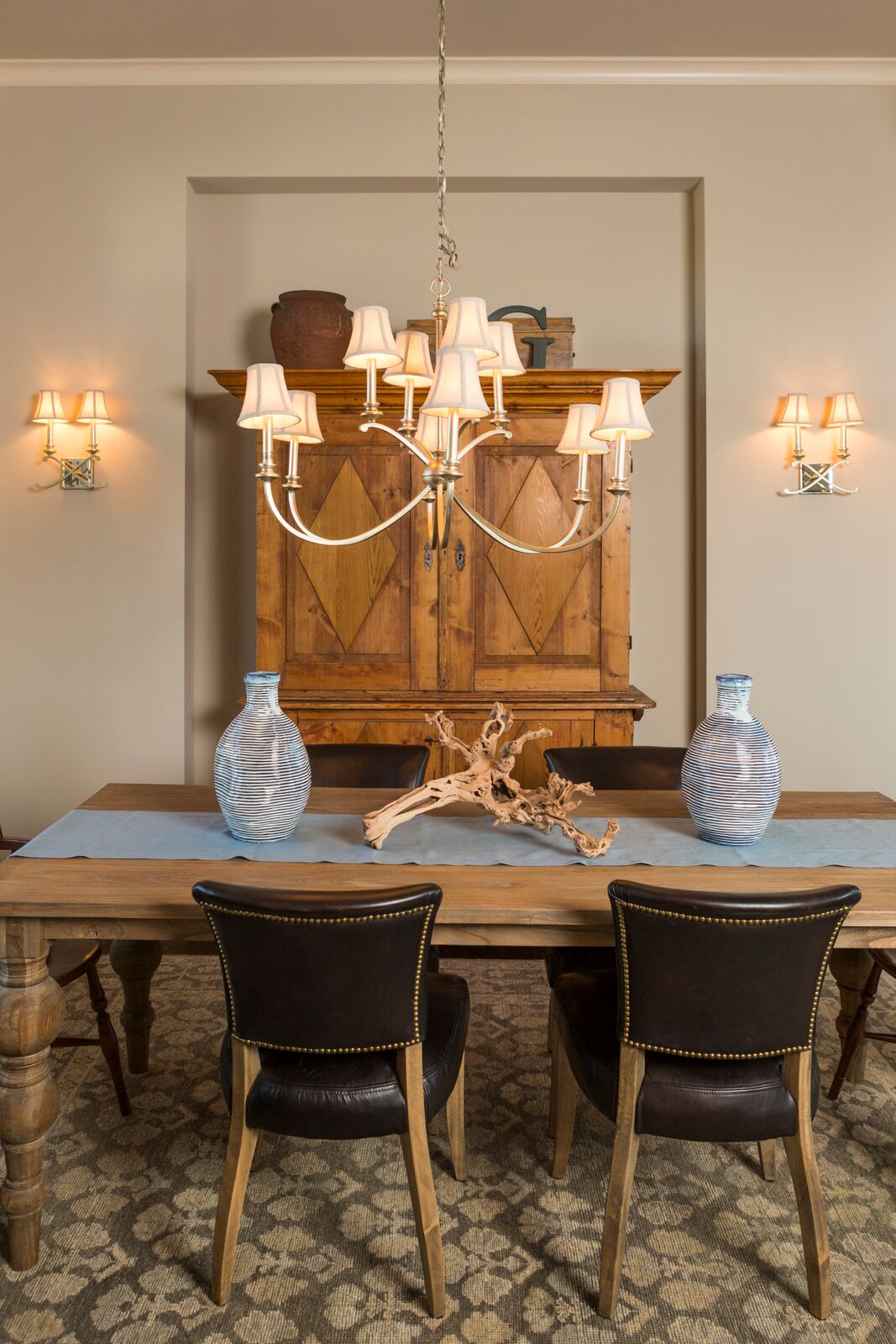 4. Consider Including Additional Furniture – The majority of dining rooms benefit from functional storage furniture like a buffet and curio cabinets or an antique armoire like shown in this photo, but remember sofa tables, tea carts, and other furnishings can also enhance your room and provide handy surfaces for lamps, platters, trays, or display.
5. Introduce a Dramatic Element – A bold element can range from a gorgeous piece of art and beautiful buffet to a stunning light fixture over a painting or interesting chair backs and wallpaper like shown here.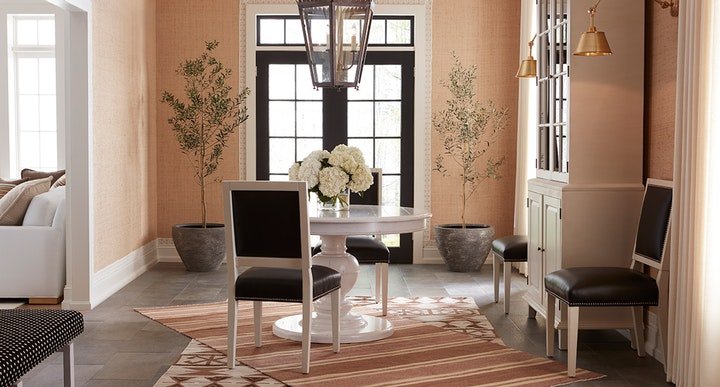 6. Layer in Texture – Adding texture softens all the hard surfaces of the table, chairs, buffets, and hard flooring. Texture can be introduced with an area rug, drapes, fresh flowers, and live trees/plants like shown here in this beautiful space.
7. Add lighting – Table lamps on a buffet or sofa table look beautiful behind a dining table along with a stunning chandelier and/or sconces on the wall behind. In this dining room courtesy of Kravet, the over sized chandelier commands attention, while the sconces on the right enhance the overall lighting and design scheme.
For more great ideas and photos, sign up for our weekly interior design blog here
Plus become a fan of Kansas City's interior designer and former host of the Living Large design show, Karen Mills, on Facebook or Instagram here!