Do you have a collection of mismatched furniture that feels unfinished or undone? Read on for my 3 interior designer tips for creating a cohesive look in your room.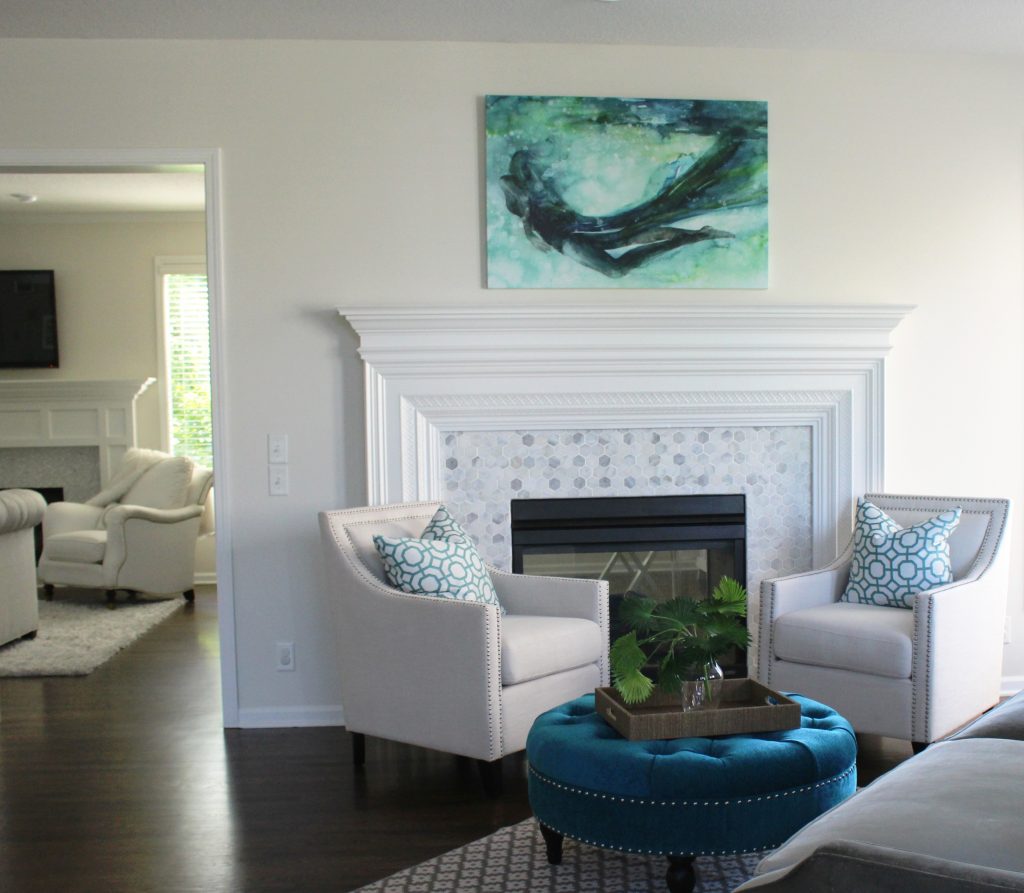 1. Repetition – To coordinate two pieces of mismatched upholstery, unify both pieces by repeating a color from one piece to onto another with a pillow or throw. Here the blue green color of the ottoman was repeated in the pattern on the pillows, while the artwork brings everything together including the gray velvet sofa in the foreground and the new tile on the fireplace.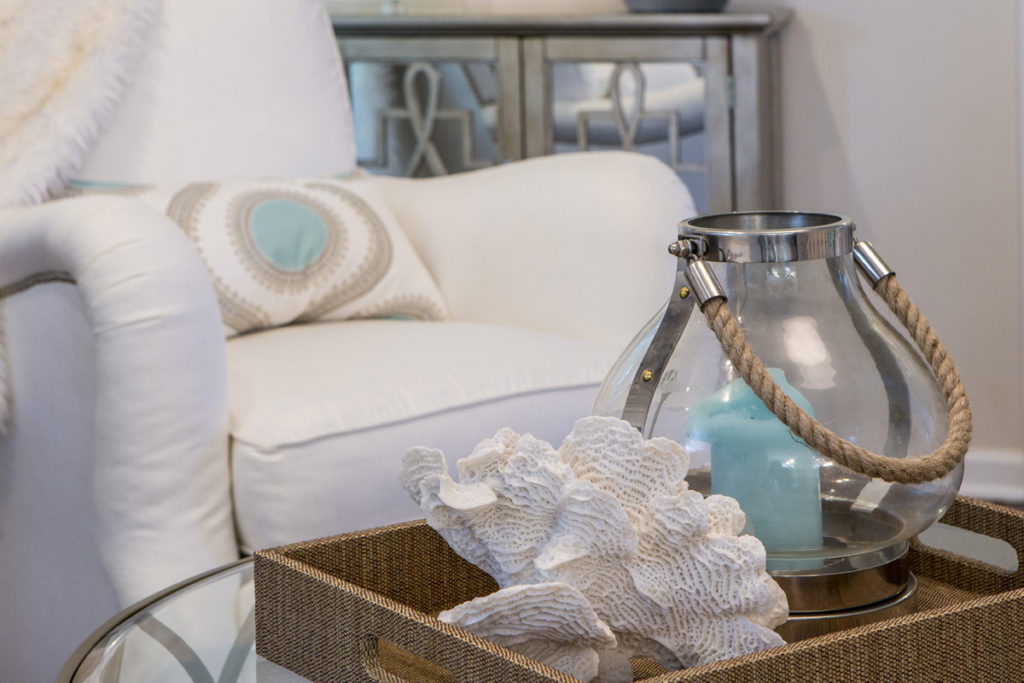 2. Introduce a new design element – A piece of artwork overhead or nearby accessories with both colors can also serve as a way to bring two different colors of upholstery together effectively. Here in this family room the blue center of the pillow is repeated in the blue candle nearby while the white seashell picks up the white upholstery.
When creating vignettes of accessories in your space whether its for a tabletop or shelves, try to place objects of various heights, sizes, texture, and shapes together to create a cohesive whole. Normally placing the taller narrower items at back with shorter wider items at the front works best.
3. Layer a rug underneath – Placing a rug underneath your upholstery helps create a cozy grouping of furniture like this living area but it may also pick up colors from one or several pieces of upholstery. Here the brown chair color is repeated on a pillow accent color and coffee table while the yellow and gray hues in the rug are mimicked again on the sofa and pillows.
For more great ideas and photos, sign up for our weekly interior design and decorating blog here
Become a fan of Kansas City's interior designer and former host of the Living Large design show, Karen Mills, on Facebook here!