3 Tips for Making Home More Germ Free
As an interior designer I know many of our clients are looking for a home space that is more sanitary without being sterile. Read on for my ideas on how to create a more germ-free home.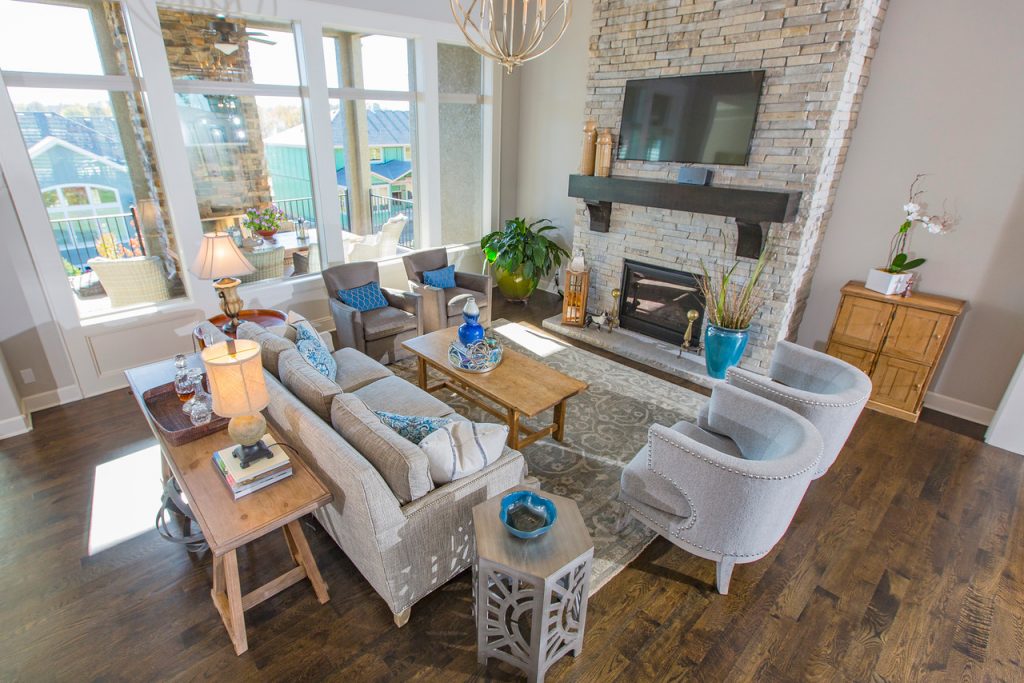 Decontaminate the indoor air more efficiently with a superior quality purifier that will clean the air in your home on a regular basis. I've personally had the most success with a Volara air purifier in my home but ensure you select an air purifier that will reduce airborne and surface contaminants, dust, and dirt that may contain viruses or bacteria. And don't forget to introduce fresh air inside your home every chance you get along with having your ducts cleaned.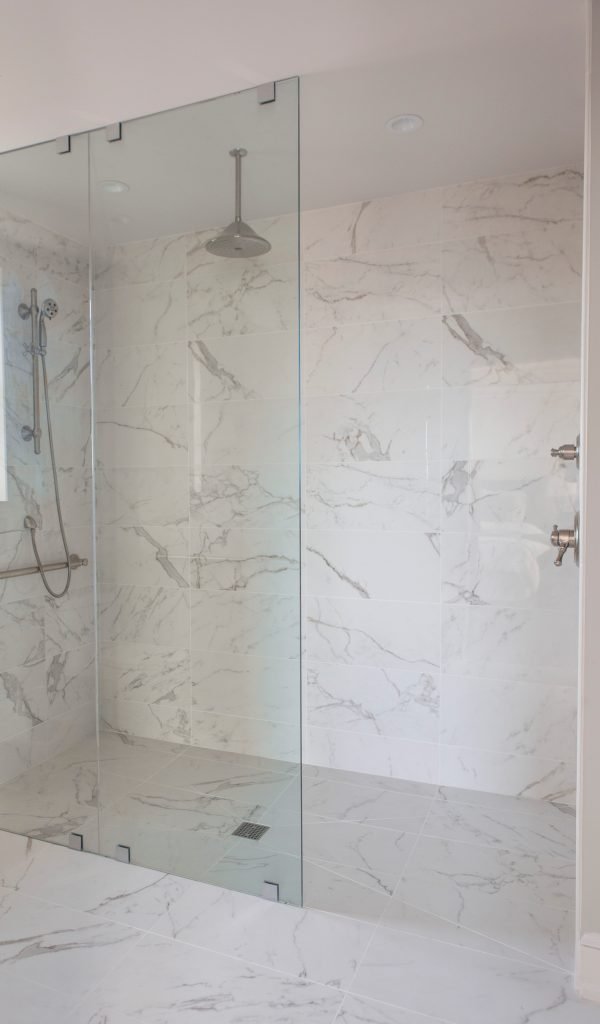 2. Remove contaminants before going inside. Start by mounting a motion sensor activated disinfectant cleanser bottle on the wall in your garage or mudroom area to sanitize your hands before entering the remainder of your home.
Then add a rack for shoes nearby to place contaminated shoes or introduce a disinfecting mat that you and/or your family can walkthrough before continuing into the house. Note: Leaving these items in the garage for 24- 48 hours can also be helpful in keeping contamination away.
Placing any contaminated clothing you have on in a hamper or nearby washer and jumping in the shower right after also help fend off germs.
For this bathroom we installed tile on floors and much of the walls that can be scrubbed down along with an adjustable shower head that makes cleaning easier whether it's kids, pets, or yourself.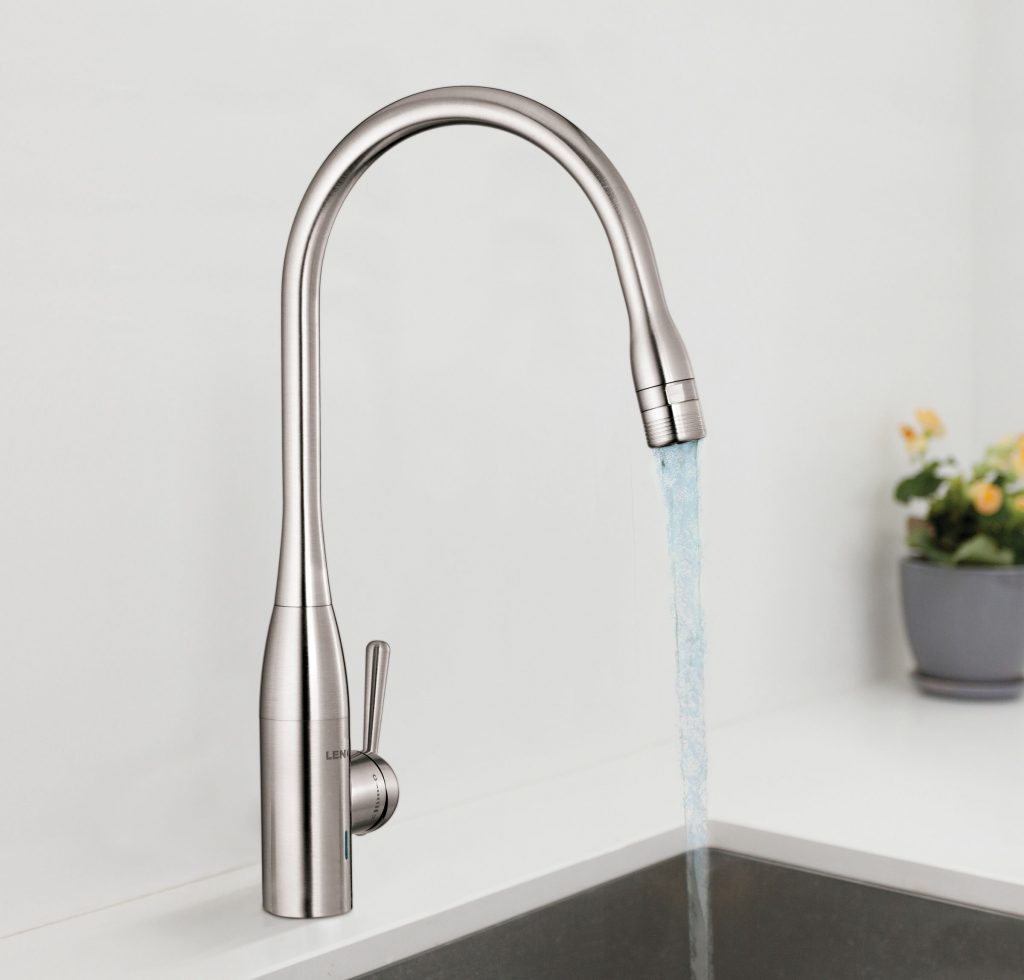 3. Maintain a More Sanitary Home Interior. By keeping the inside of your home more sterile you increase the odds that you will stay healthier. One way to accomplish that feat is by cleaning your home or bringing in a maid. But home products also exist to help you be cleaner.
According to the press release by Lenova, their faucets are the first conventional faucet line that is also an ecologically safe way to clean food and any other water-safe surface without chemicals. A small, thin ozone generator uses regular house current to produce ozone water (aqueous ozone), a natural disinfectant 100 times stronger than chlorine that kills 99.9% of common viruses, bacteria and germs. Adding foot pulls at the bottom of frequently used interior doors provide additional peace of mind.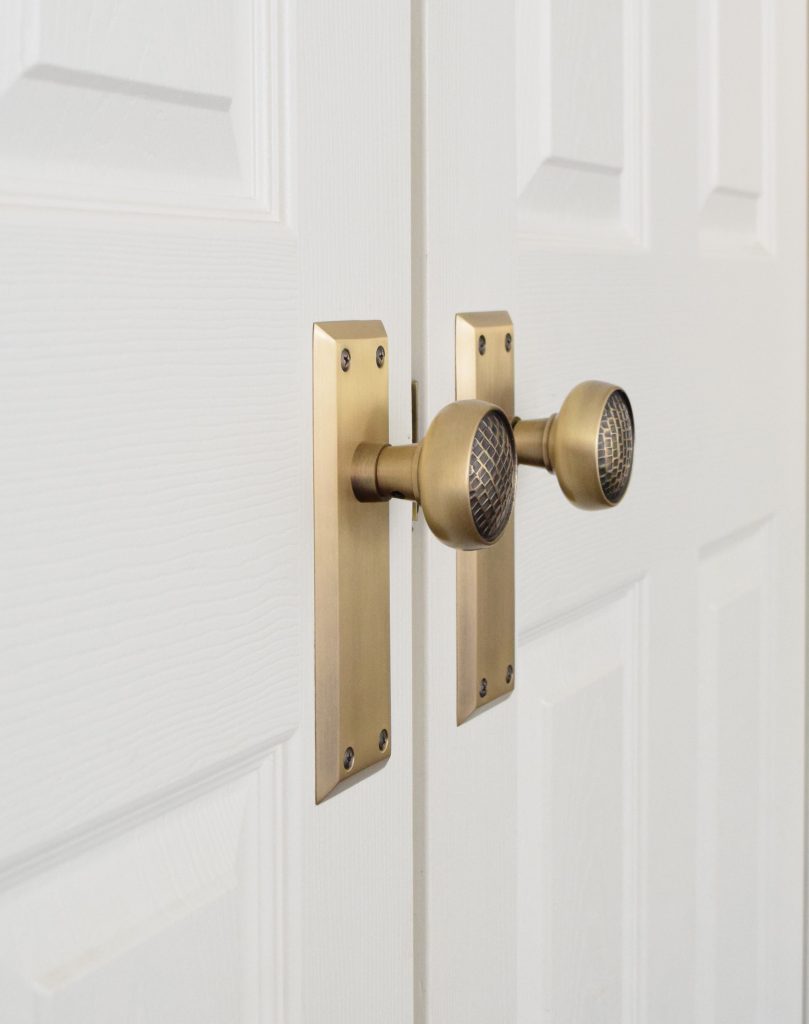 Brass also keeps germs more at bay than other metals like these solid brass doorknobs shown here. Other ways to keep your home more sanitary would include using the sanitize cycle on your dishwasher and purchasing washable materials – rugs or bedding.
In summary by removing most contaminants possible before coming inside, purifying your indoor air, and keeping surfaces clean you can create a home interior that's safer overall for the whole family.
If you're looking for interior design, decorating, or remodeling inspiration, ideas, and photos, sign up for our weekly interior design blog here
Plus become a fan of Kansas City's interior designer and former host of the Living Large design show, Karen Mills, on
INSTAGRAM and FACEBOOK here!