An Interior Designer's Insight on How to Make Your Basement Live Large
One of the first things I normally see when entering a finished basement are the obvious signs that I'm in a basement. But that's not what you want. You need to think of your finished basement as professional finished main level living space instead to create the ideal interior design. Read on for my 3 ways to improve the visual appeal of your remodeled basement.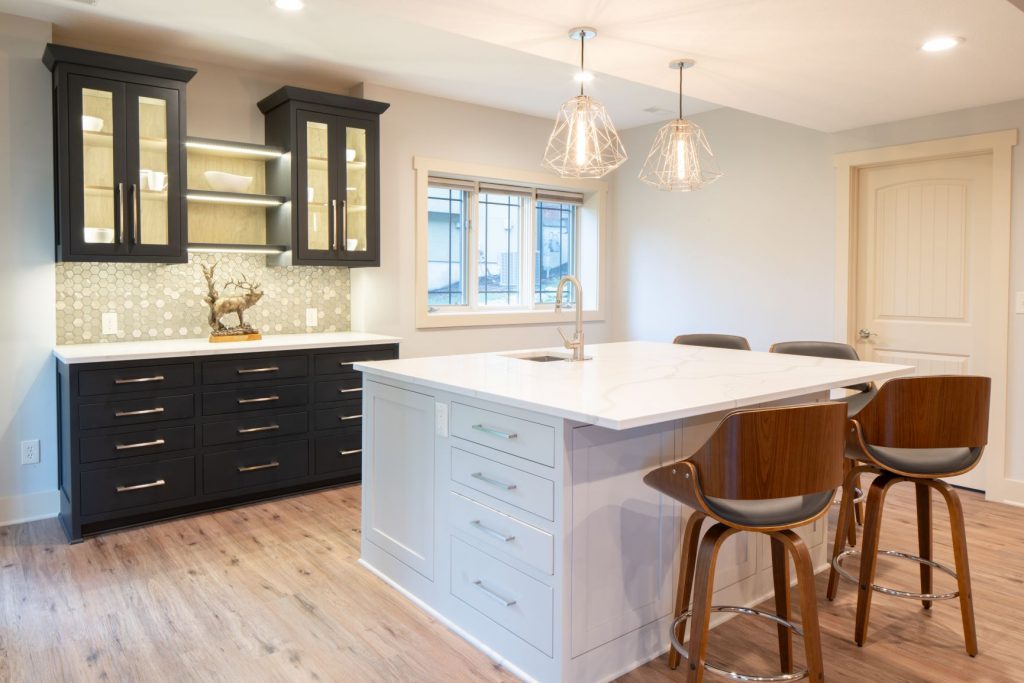 1. Not taking advantage of natural daylight – In this basement design we situated the bar area in a spot surrounded by natural light to make the space feel more like a main floor level interior. To further enhance the light airy feel we also designed the bar with white counter tops, used lighter paint colors and flooring to bounce more light around the room along with adding ample lighting.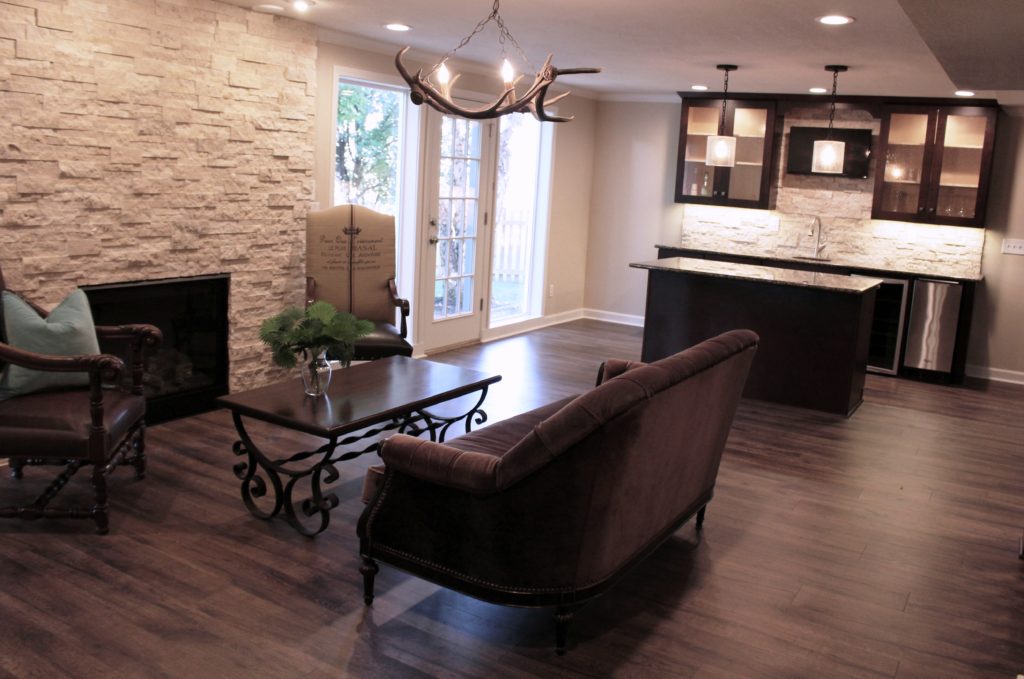 2. Not hiding the telltale signs of a basement living space. –When finishing your basement ensure that you hide all horizontal ledges behind dry wall, disguise obvious duct work in the ceiling design, and cover all concrete wall niches or anything else that screams basement.
Here in this space we added wood flooring, artificial light, and and accent lighting to give this basement a first floor feel.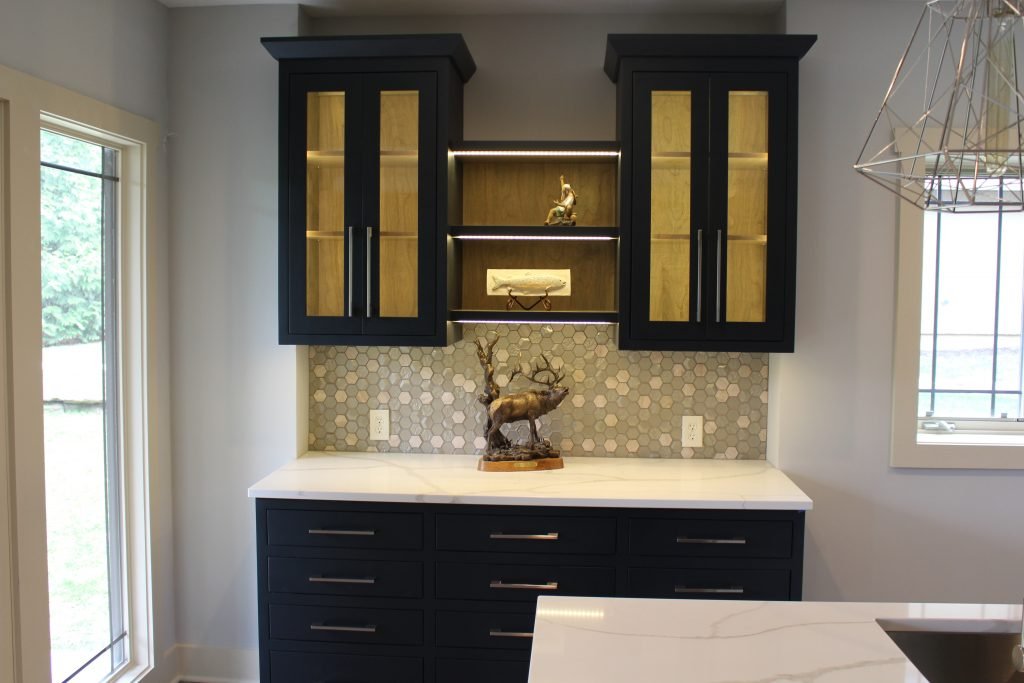 3. Lack of adequate artificial light – As an interior designer I can't emphasize enough the importance of artificial lighting. Here we started with general can lights, added task lighting over the island, and then topped it off with accent lighting inside the shelves and under the cabinets to create a real wow factor.
Remember lighting is a major key to success when creating a basement interior design because lighting draws you into the rooms along with a professional finished look.
For more great ideas and photos on basement interior design or remodels, sign up for our weekly interior design blog here
Plus become a fan of Kansas City's interior designer and former host of the Living Large design show, Karen Mills, on
INSTAGRAM and FACEBOOK here!