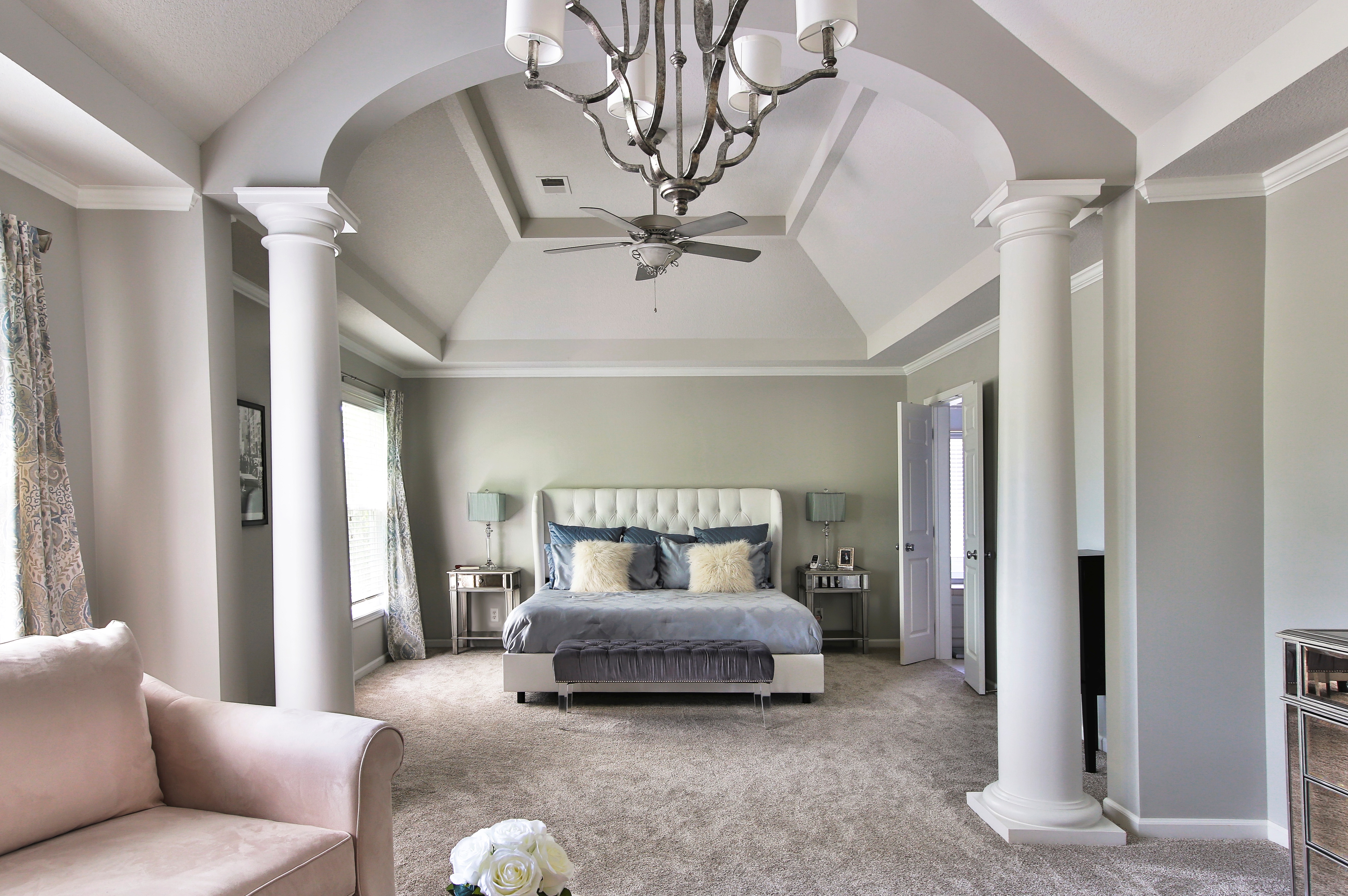 If you're getting tired of your dated or uninviting master bedroom, then its time to incorporate my top 3 tips for designing a beautiful bedroom.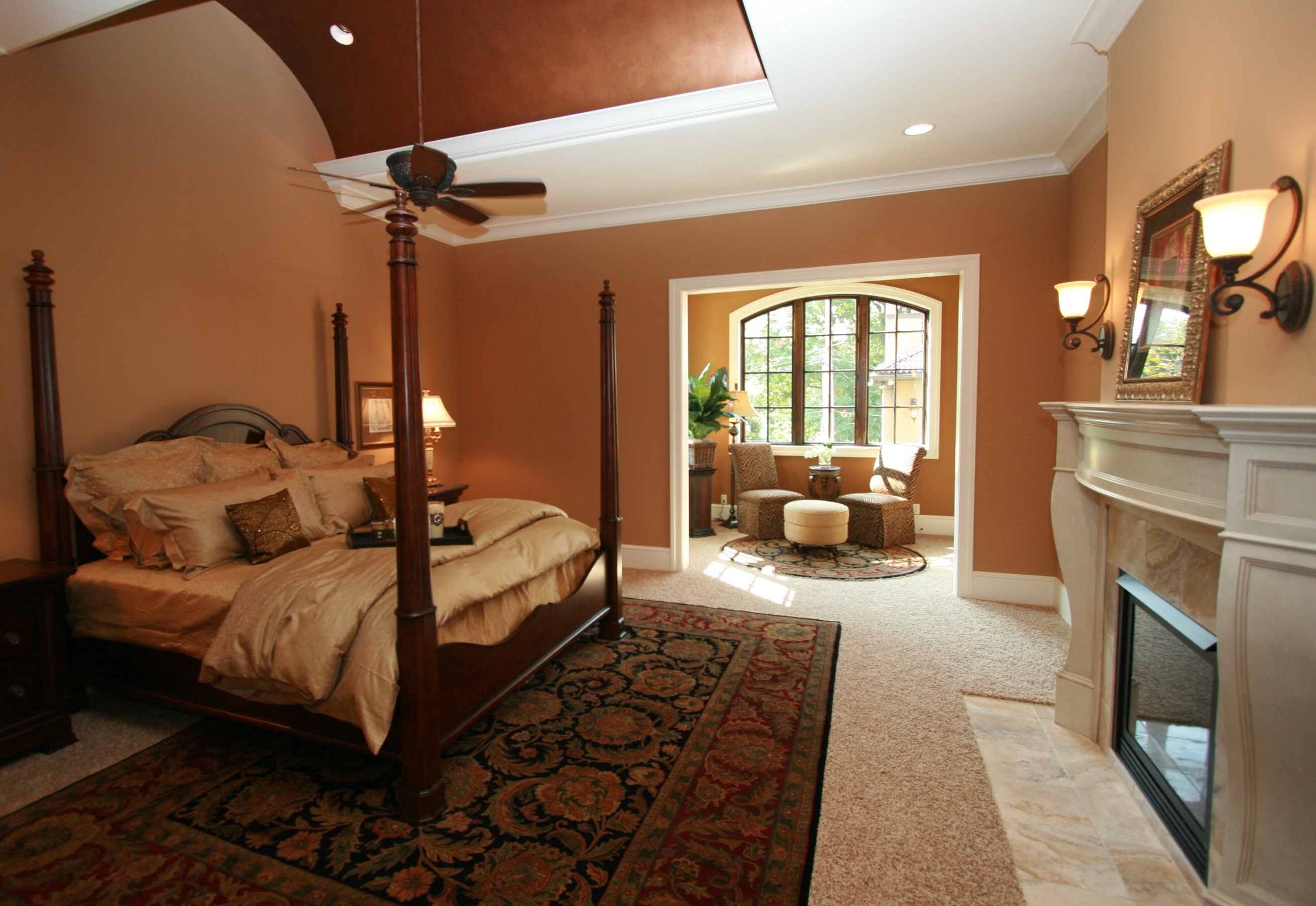 Select a color scheme and design style that fits how you want to feel in your bedroom.   After working on over a thousand home projects as an interior designer, I would say that most of you want a comfortable cozy inviting space where you can unwind.   One of the most popular choices for a relaxing bedroom are the variations of blues, blue greens or greens, but neutrals and even dramatic colors can still work in a calm environment.   If you're looking for another feeling in this space, though, then listen to your heart and create exactly what you are dreaming about for your room.
2.  Create a floor plan that's not only functional but aesthetically pleasing.  Normally it's best to place the head of your bed on the longest wall and in a position where it can be seen from the entrance.  Add end tables and lamps for functionality and ambiance along with a chair or bench for seating.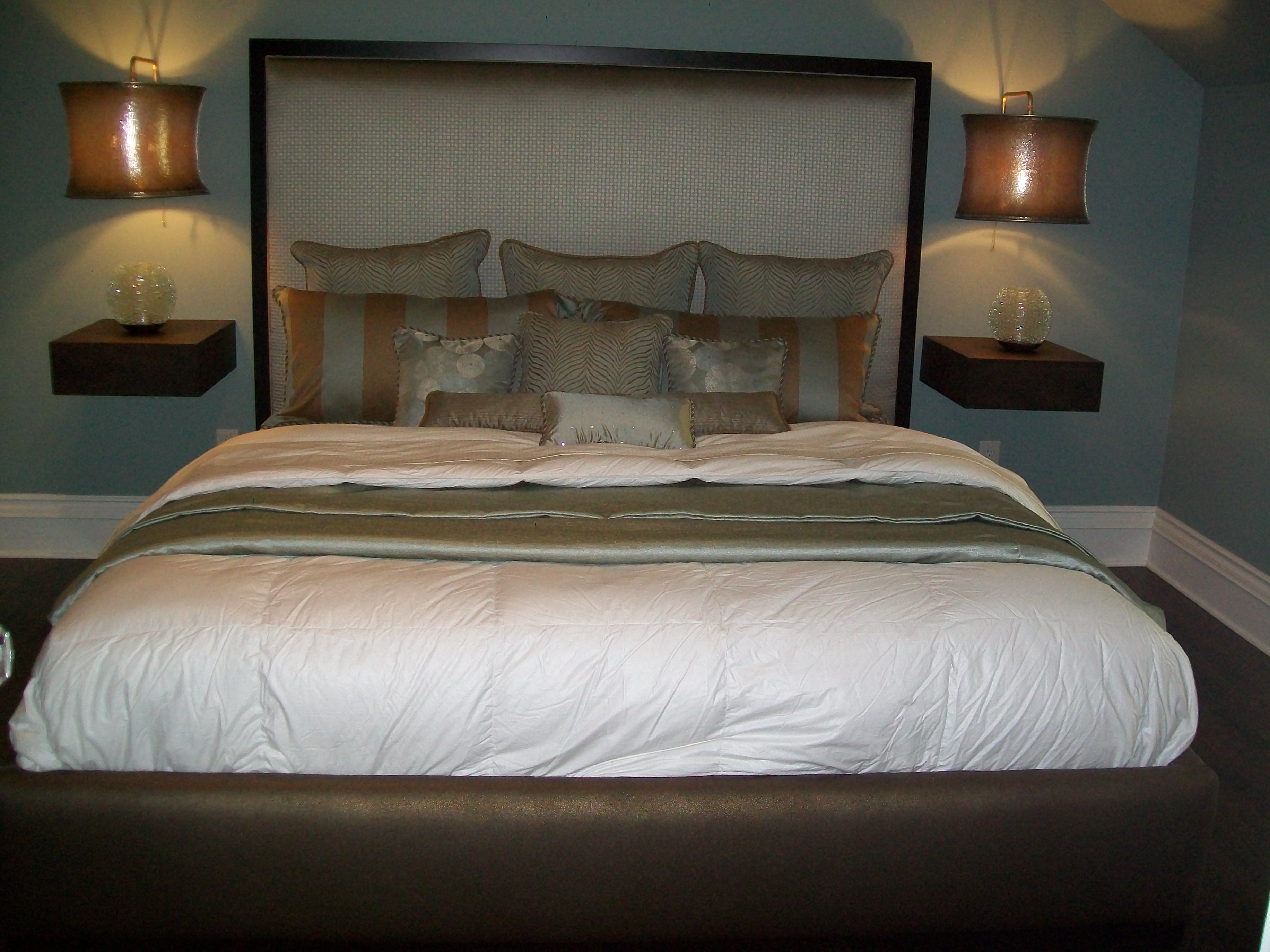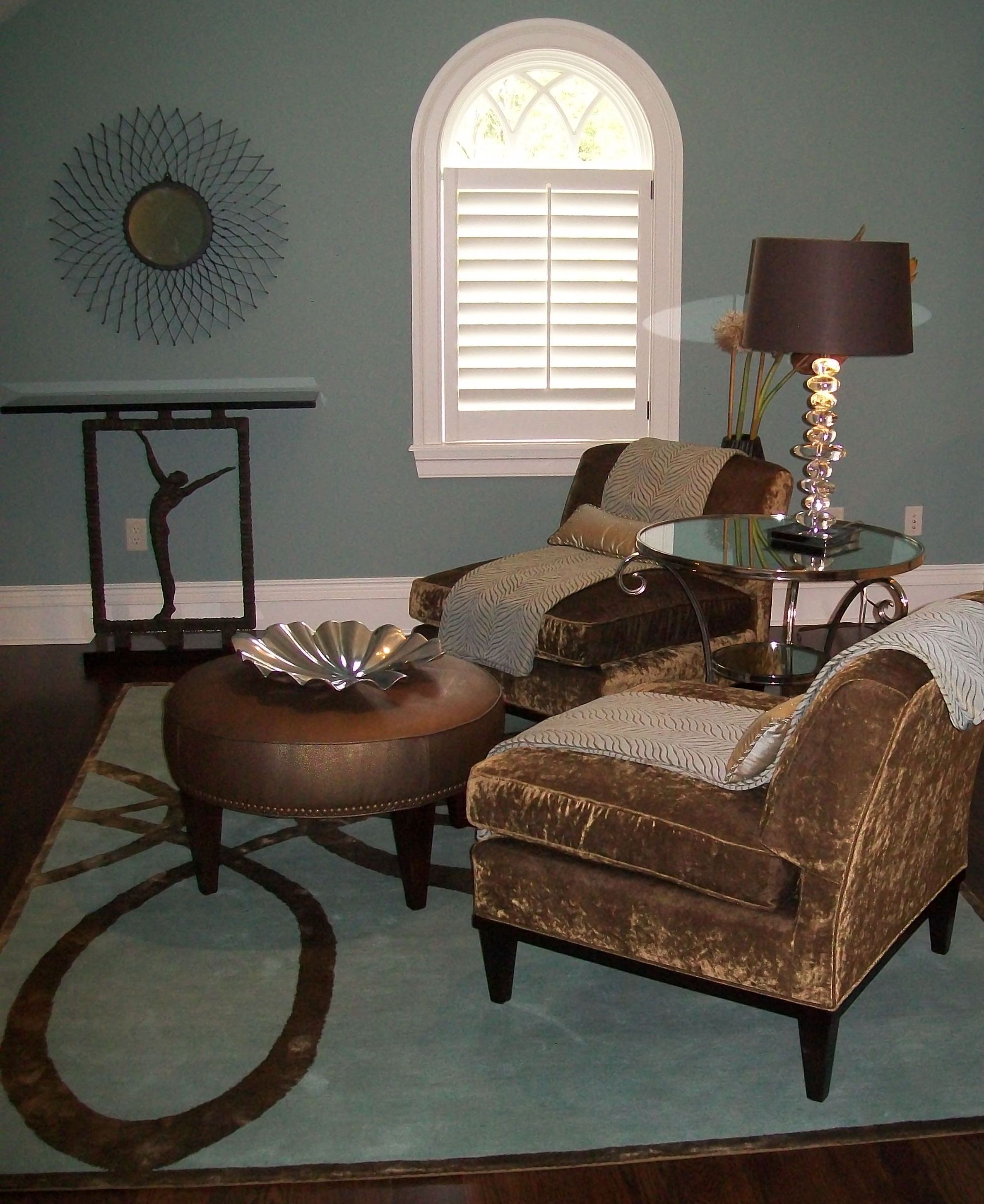 3. Texture Texture Texture  To accomplish this feat consider adding different textures around your room from walls, bedding fabrics and window treatments to furniture and accessories because variety in texture is what keeps a space from being too cold.  Plus as an interior designer, I recommend keeping busy patterns to a minimum because if overdone, you've suddenly created a room with competing patterns that can be unnerving.
For more great bedroom design ideas and photos, sign up for our weekly blog here
plus become a fan of Kansas City's interior designer and former host of the Living Large design show, Karen Mills, on Facebook here!