Are you dreaming of a kitchen like the after but your reality is the before?
BEFORE                                                                   
AFTER
As I toured this historic high rise condo on the plaza in Kansas City for the first time as an interior designer, the reality of the situation was bleak. The condo hadn't been updated for years and the maze of tiny crooked rooms made it difficult to imagine the beautiful open kitchen it could be.
To start I knew we had to enlarge the kitchen so we took over the tiny adjacent maid's room shown above to gain a few more feet, knocking out that wall.
Our end goal was a large open inviting kitchen full of natural daylight that was classic like this historic high rise located in the famous Country Club Plaza so to start we tore down the existing entrance wall to open the kitchen up to the existing dining room and resized the mismatched windows in each room to be more consistent.
We also relocated the adjoining dining room to the over sized living area and made the former dining room a hearth area that opened into the kitchen.
To make the rooms feel more expansive but also timeless, we tore out the flooring in the kitchen and wove in new wood floors to match the existing wood flooring elsewhere.
Next we began to lay out a floor plan that included a gorgeous custom island along with designing custom flush mount European style cabinetry that was also functional and a lighting plan that would make the room pop.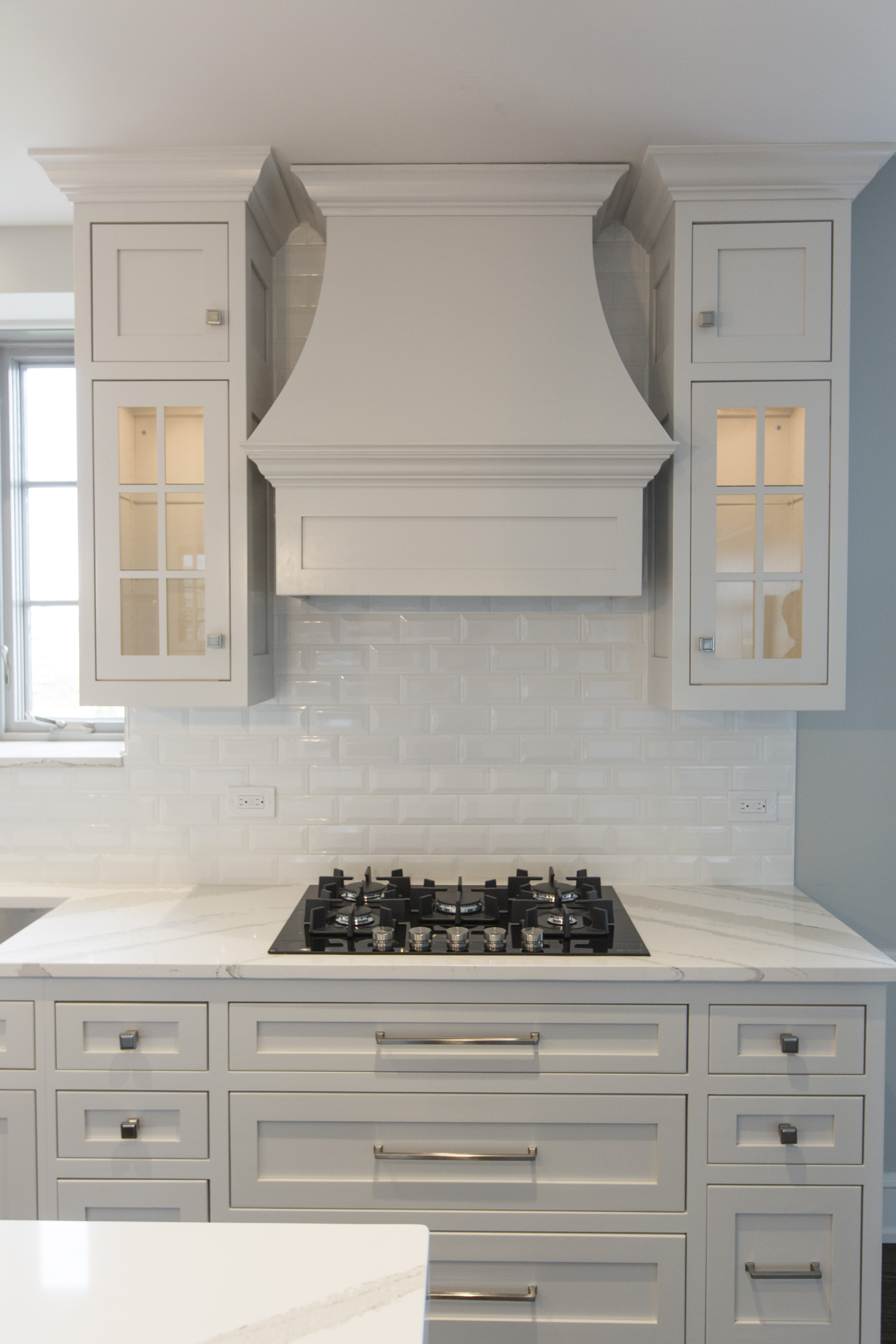 On the right we designed a beautiful custom stove hood with lit glass cabinetry and large drawers underneath to hold pots and pans. Plus we took the beveled subway tile to the ceiling to add height and drama to the space.
In the back we designed a pantry area that disguised the crooked structural wall and added doors that opened to reveal a coffee station and appliance storage along with additional glass lit cabinetry.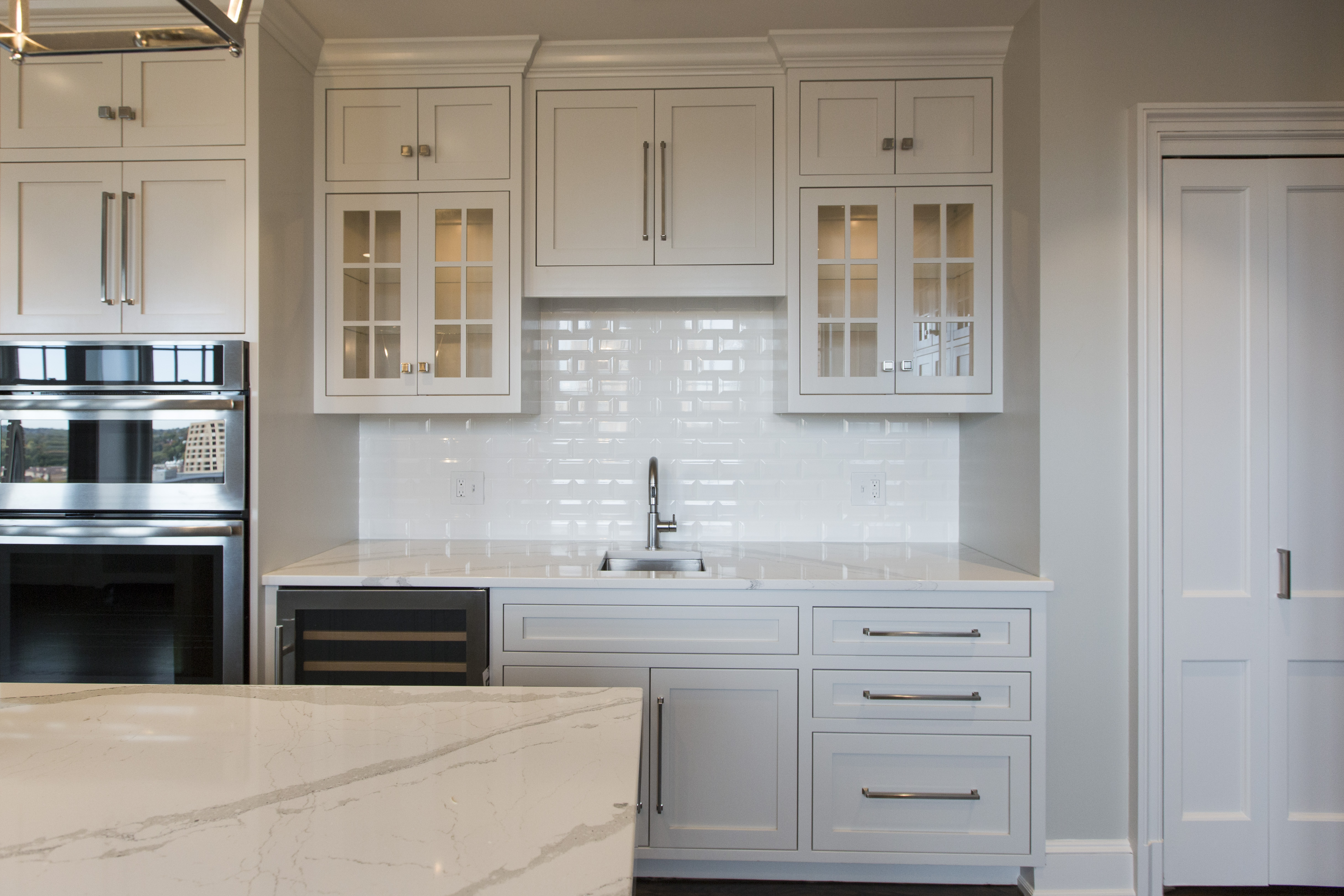 On the left we created a bar area with a wine cooler, additional sink, and storage along with lit glass front cabinetry to hold glassware.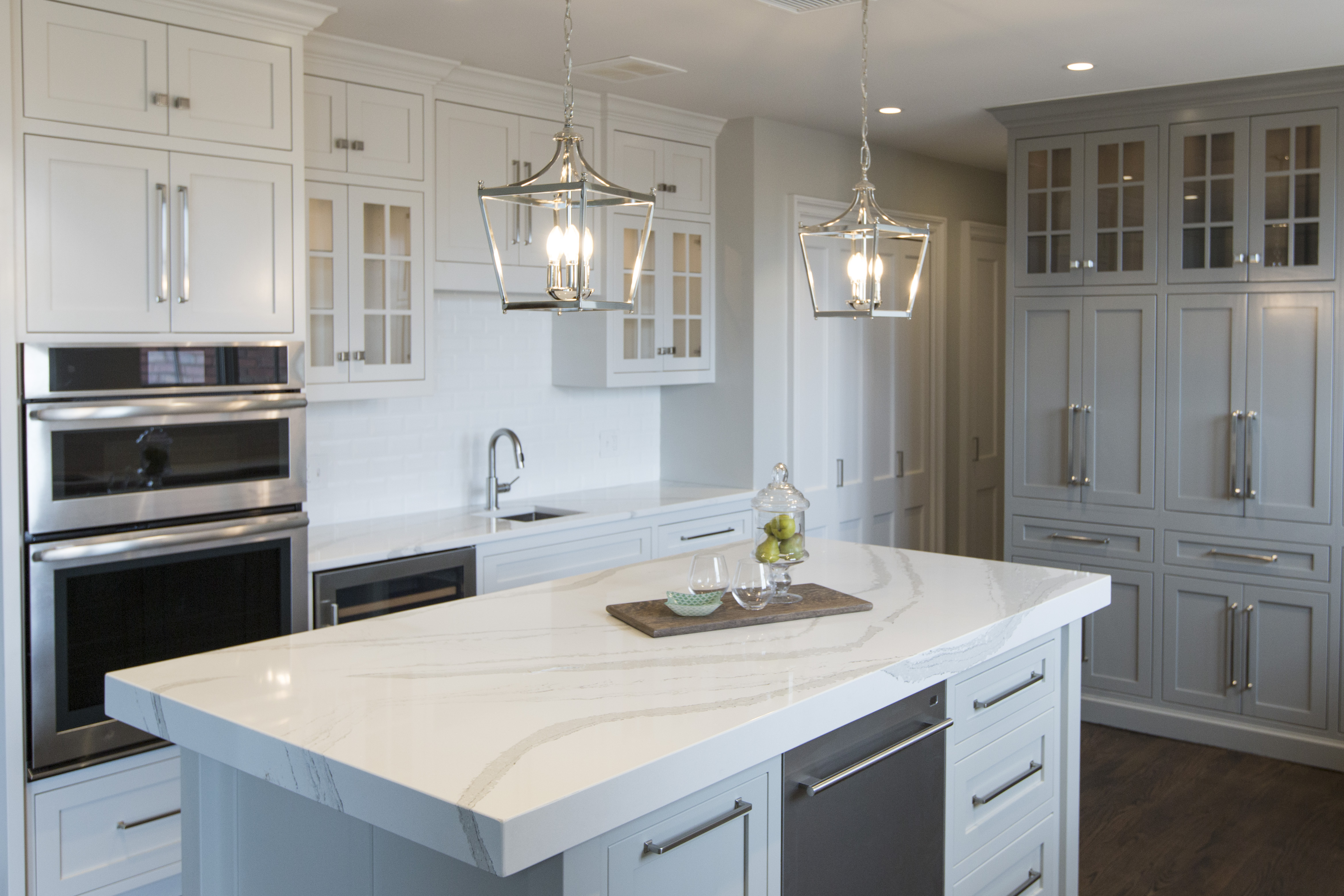 And on the island we added a thick mitered top to give the beautiful Cambria marble style top even more importance!
The result – a large open living/work space that lives large and is also functional.
For more great ideas sign up for our weekly interior design blog here
Plus become a fan of Kansas City's interior designer and former host of the Living Large design show, Karen Mills, on 
INSTAGRAM and FACEBOOK here!