Area Rug Design Ideas for Your Interior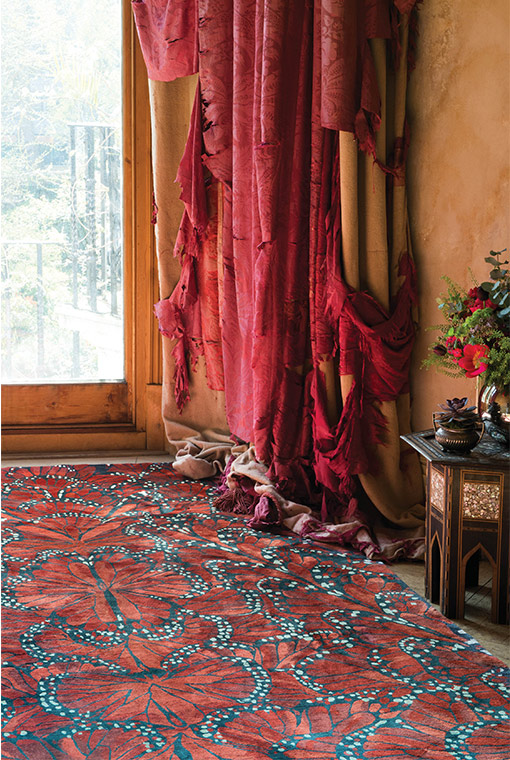 As our long term interior design clients know I have a penchant for designing custom rugs that have a pattern that relates back to nature so when The Rug Company presented their line of rugs to our interior design firm last week I got excited about what they're doing and wanted to share some of the most interesting ones.
How amazing would this butterfly rug look in the right space?  And the best part? We can source the rug in an array of color options to fit our client's needs just like we do when we design custom rugs.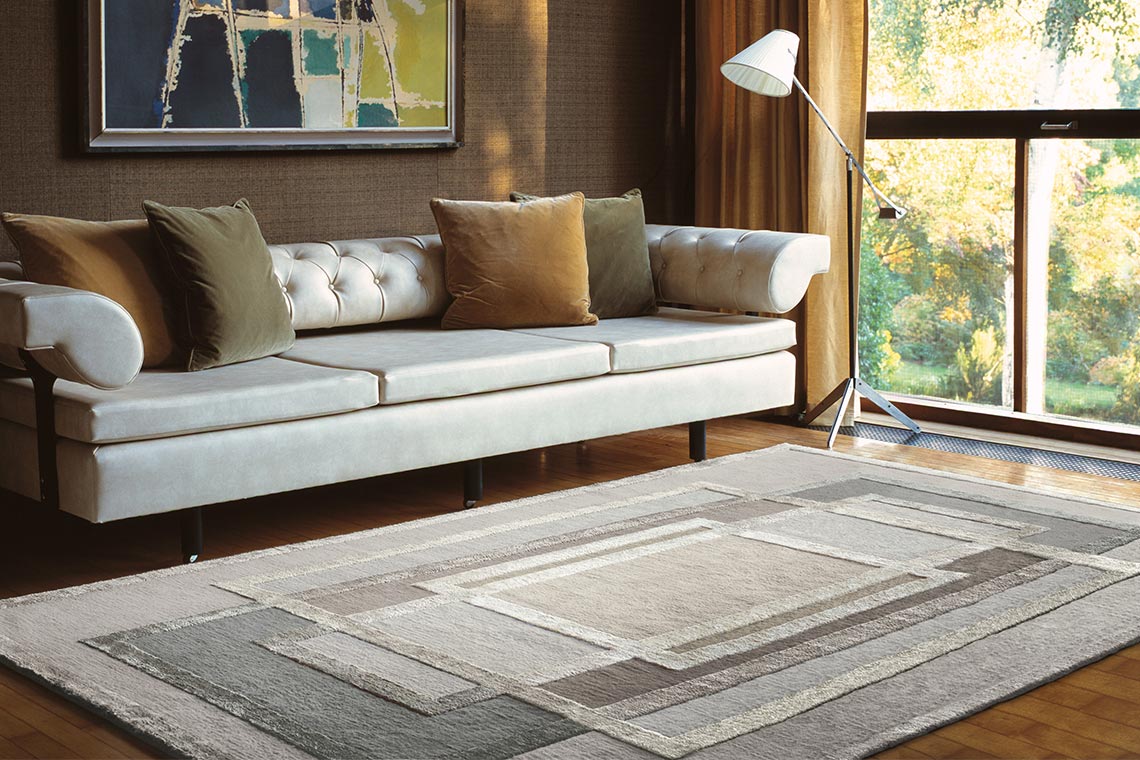 Love graphic designs especially like this rug that reinforces the cleaner lines in this room, plus the combination of warm and cool neutral colors makes it more versatile.
Of course if you're a lover of bold contrasts and a more modern look then this blue and white rug might be just the right fit whether its in blue, red, black or another color.
You might not be able to tell it but this fabulous leaf rug is multi dimensional which gives it a one of kind look that you don't see everyday.  And in this bedroom the tonal color palette is perfect for giving a serene feel to the space.
Finally I wanted to share this wonderful rug that feels like a contemporary paint or paint brushed across a canvas.  Don't you love the way this patterned rug makes a huge statement without overpowering the living room?
What's your favorite rug design?  Let us know!
For more great ideas and photos on how to design with area rugs, sign up for our weekly interior design blog here
Plus become a fan of Kansas City's interior designer and former host of the Living Large design show, Karen Mills, on Facebook or Instagram here!