What Your Favorite Hue Says About You and How to Use in Your Space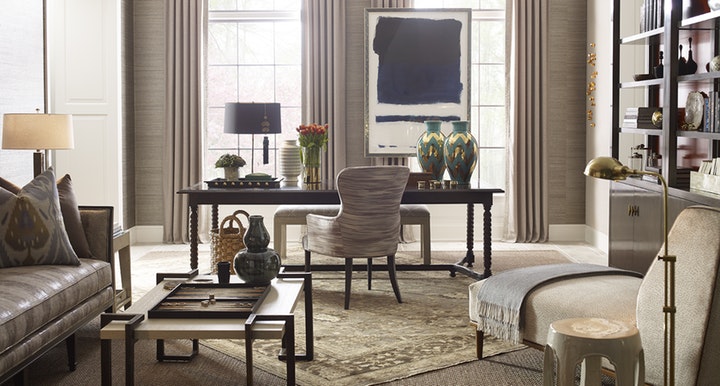 Did you know that your favorite color gives experts insight into your personality type? As an interior designer who's worked on over 1300 project, I can usually get an immediate sense of someone's personal style by looking at their outfit or by walking through their home.
Everyone experiences color in different ways. So, as we progress through life, we each end up with our own unique color story based on our experiences. Lea Eiseman, the world's leading color expert and a regular guest on my former design show Living Large, shared why that's true in one of her renowned color books, "…much of color knowledge is based on instinctive responses, cultural conditioning, and those aspects of color that we seem to absorb without much conscious thought."
Read on to gain insight about your favorite color, what it says about you, and ideas for injecting that color into your home's interior.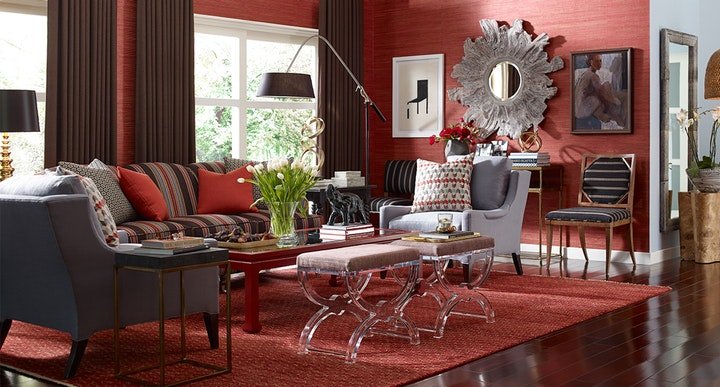 RED
If you love red like I do, you likely possess a passion and intensity that others don't possess for living life to the fullest. You're exciting, daring, and spontaneous, with an inner drive to excel in everything you touch. The color red, associated with blood, instantly raises your blood pressure and grabs your attention. So, remember when creating a new interior design that a little bit goes a long way in a room as demonstrated in this all-red room that demands your attention. Alternately, soft pink lovers tend to be charming, peace loving, and romantic types who carry some traits that are similar to the red and bright pink personality.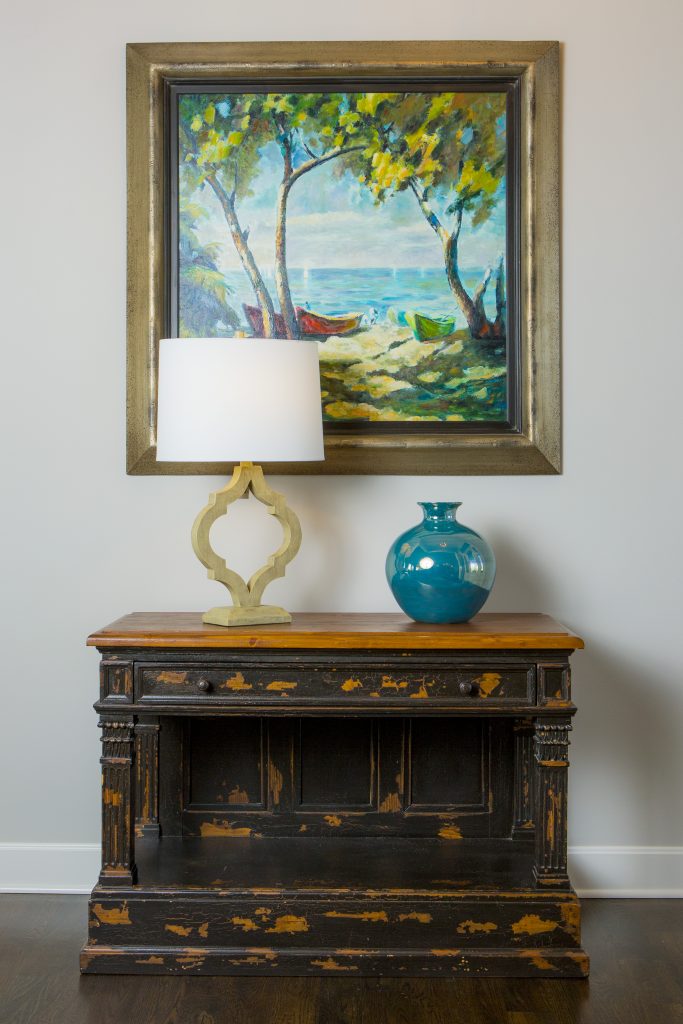 BLUE
An extension of sky and water, blue exudes stability and calm making it a perfect color for bedrooms or other areas where you want to unwind and relax. Lovers of this color tend to be dependable, responsible citizens who do the right thing. No wonder blue still remains the favorite color of men! In this entryway, a watery blue landscape painting sets the tone for the rest of the living area while the blue vase reinforces this gorgeous accent color.
YELLOW
Yellow like a ray of sunshine portrays warmth, cheerfulness, and optimism making it a wonderful hue for a cheery kitchen, sunny living area, or any interior lacking sunshine and warmth. Huge fans of yellow are optimistic, warm, and playful, while also being inquisitive and encouraging to others.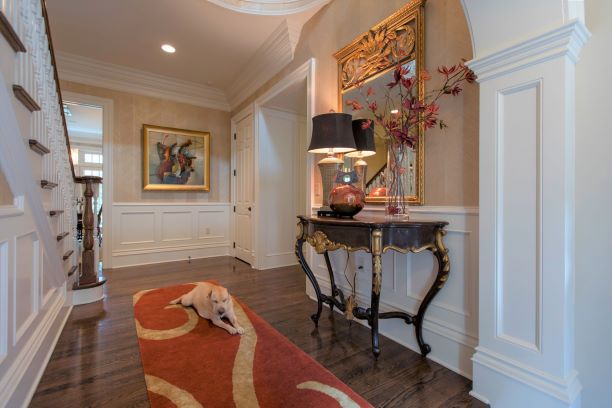 Interior design by Karen Mills featured in Design Icons book
ORANGE
As an orange lover, you have an enthusiastic zest for life, outgoing personality, sense of humor, bright outlook, and longing for adventure. Orange, the color of hunger, fits seamlessly into a dining area or kitchen where hungry people often come. But that's not all as you can see in this foyer where we sourced a Mattini painting, pulling out the orange hue as as an accent color on our custom designed rug, original ceramic art piece, and flowers, while also repeating a golden hue from the art on the wool rug and handmade chevron wallpaper to add more interest.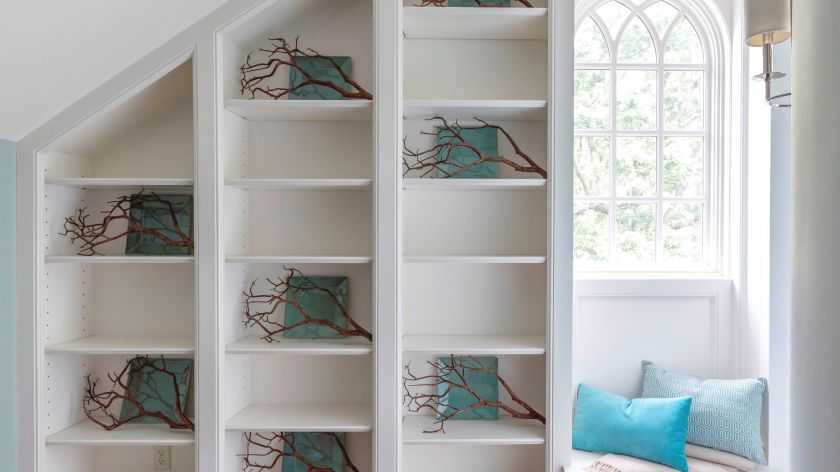 GREEN
Green, the color of nature, exudes calmness and warmth, making it a perfect color for calming bedrooms or interiors when a more relaxed vibe is wanted. Enthusiastic fans of green are usually warm, kind, and charitable people who like to give back to their communities. Green fans also bring stability and loyalty as additional attributes. Here in this stunning foyer featured in the international Design Icons book, that we designed, the blue green plates with branches overlaid on the white shelves were repeated to create a dramatic pattern, but also created a calming entry into this third floor foyer aptly named The Flat after our client's London home.
PURPLE
A complex and creative type of individual, purple lovers are fascinating observant individuals who often have a generous spirit and artistic flair. Purple, the favorite color of most children, also has a mysterious air about it making it popular with artists or creatives too. In interiors purple usually works best as a light or a very dark almost neutral hue wall color or as an accent in any shade.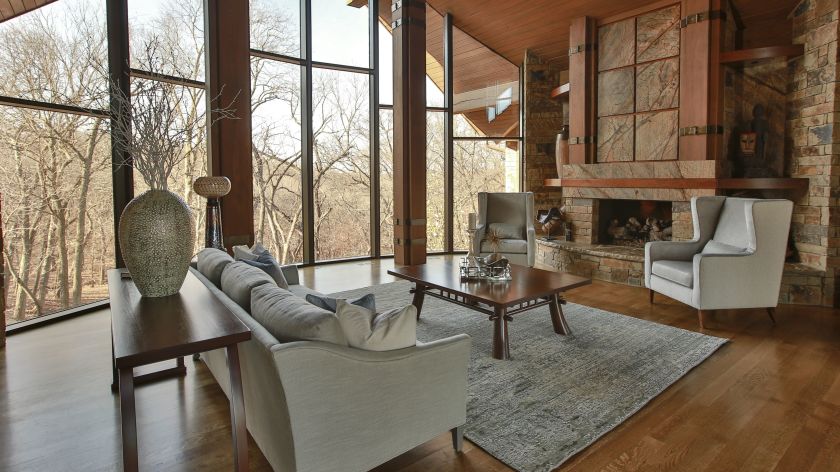 BROWN
Brown personalities tend to be down to earth, stable, and in harmony with life around them, while still appreciating quality. Brown lovers like to keep things simple, secure, and peaceful, but that doesn't mean they aren't cosmopolitan. Brown hues work great for your interior if you're looking to create a grounded space that's also cozy and inviting whether its a living room, dining room, den, or even a bedroom. Beige, a lighter version of brown speaks of someone who is warm, reliable, and doesn't often rock the boat. As a light neutral this color can be introduced almost anywhere including combining it with gray for a cool/warm color combination. Here in this stunning rustic great room featured in the international book Architecture Today Interior Design, that we designed, warm browns wrap around the room like a big hug, creating a welcoming feel. While in contrast calming blue hues on the area rug and pillows, help balanced out the color, adding a soothing feel.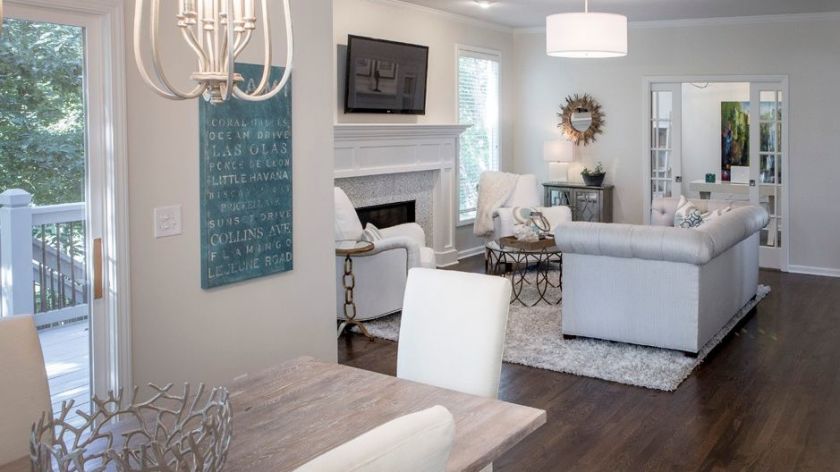 White
Did you know that white is the sum of all other colors combined? Isn't that amazing? As an interior designer I love that white can do so much in a room's interior design from creating more contrast and bouncing light around a room to visually expanding it. But white also represents innocence, cleanliness, and purity which is why lovers of the white color often have clean fresh organized spaces with a pure aesthetic. In this hearth area we darkened the floors to contrast against the white walls and trim we introduced to create more drama. Then we continued to lighten up the interior by recovering heavy dark fabrics on the upholstery with lighter ones, slip covering the dark leather dining chairs, layering in pillows with white backgrounds, updating the fireplace with a white/gray marble tile, and adding a kitchen table that had been whitewashed a lighter color.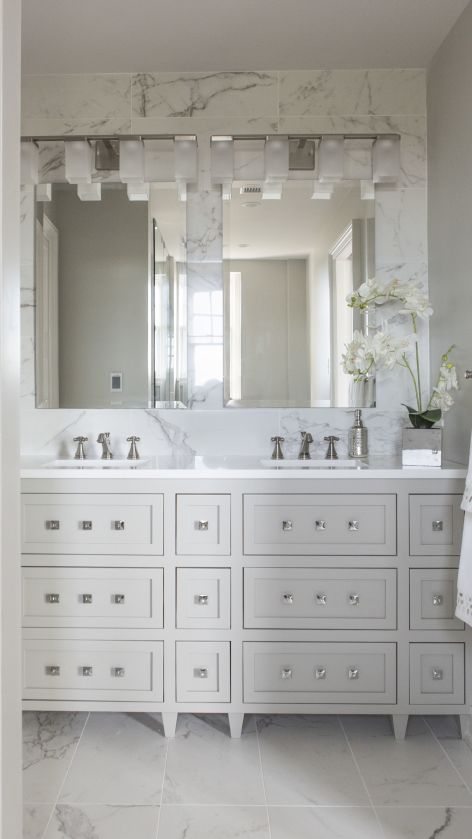 Gray
Gray personalities seem content, cool, and collected, often preferring to stay out of the limelight. Instead, they opt for safety, security, and practicality. That's why I believe as an interior designer that gray color schemes have become so popular at home for years because this color creates a calm respite from the outside world and works well in almost every room. In this gorgeous high rise master bathroom we designed, the gray in the Italian marble style tile repeats again on the custom designed vanity and walls. White quartz counters, square knobs and a tiled wall enhance the look of this small but stunning space.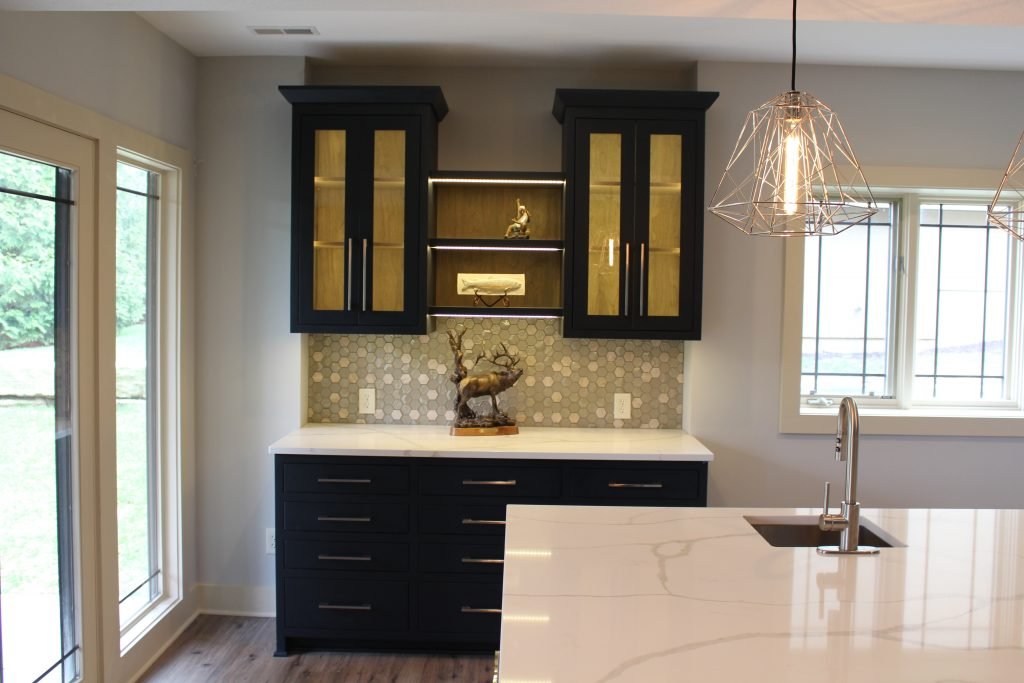 BLACK
Did you know that black is completely void of color? But as we know the black suit signifies power, sophistication and status in the business world. Black hue aficionados also seem confident in their ability to hold a conversation, clever in their communication abilities, and make security a top priority in their lives.
Black is a wonderful color for interiors, especially when combined with white and can used throughout your interior from living, dining, and powder rooms to home theaters, or on doors/trim to create a dramatic look. Here in this bar area, the stunning black cabinetry steals the show with its dramatic color juxtaposed against the warm wood interiors and lit glass cabinetry.
But what if your favorite color is a combination of two different colors? Then you likely have some personality traits from both colors.
To summarize, colors whether worn or used in your interior reveal insight into your personality and life story. And when you utilize your favorite color in your home it can bring back wonderful memories that cradle you in comfort whether it's on the walls, ceilings, floors or furnishings.
For more great interior design ideas, sign up for our design blog here! plus become a fan of Kansas City's interior designer and former host of the Living Large design show, Karen Mills, on Facebook and Instagram now! And if you feel someone you know could benefit from this helpful information, please pass it on!