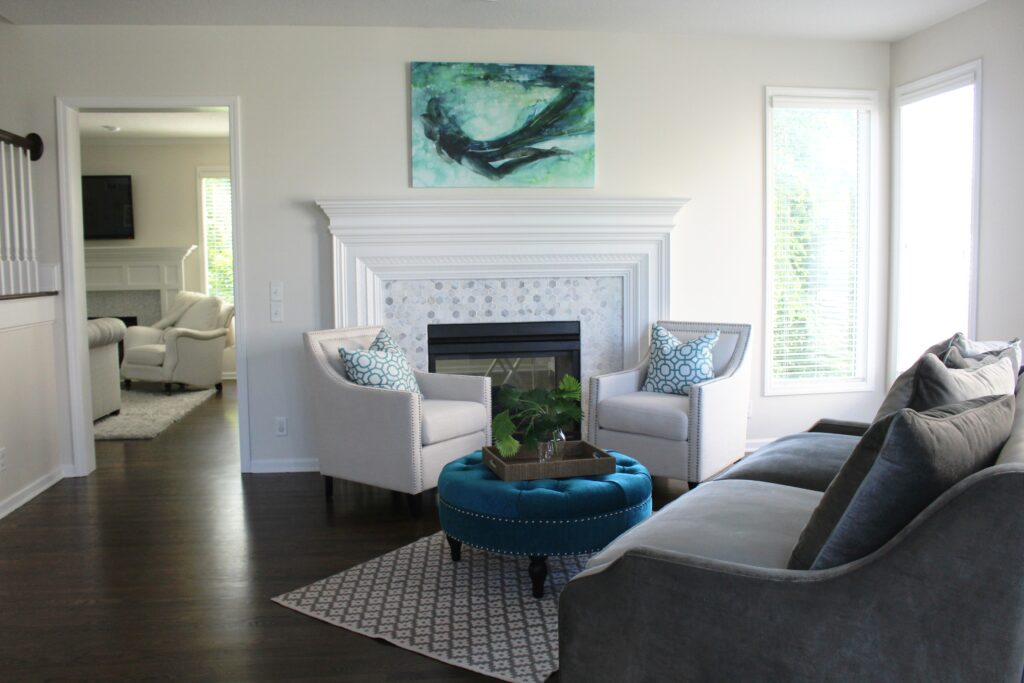 As an interior designer I normally recommend selecting 3-4 colors maximum (mainly neutrals) with at one color for accessories unless you want all one color – monochromatic.
1. When choosing colors for your room try using the 60/30/10 rule – 60% of your primary color -usually a lighter neutral, 30% of your secondary color and 10% of a third accent color – often in accessories or art. How to show off your color personality
In this foyer the 60% color would be white – walls, trim, chairs, and rug, while the 30% color would be charcoal – the oversized sofa, and the blue ottoman/accessories would be the 10%, creating a cohesive look.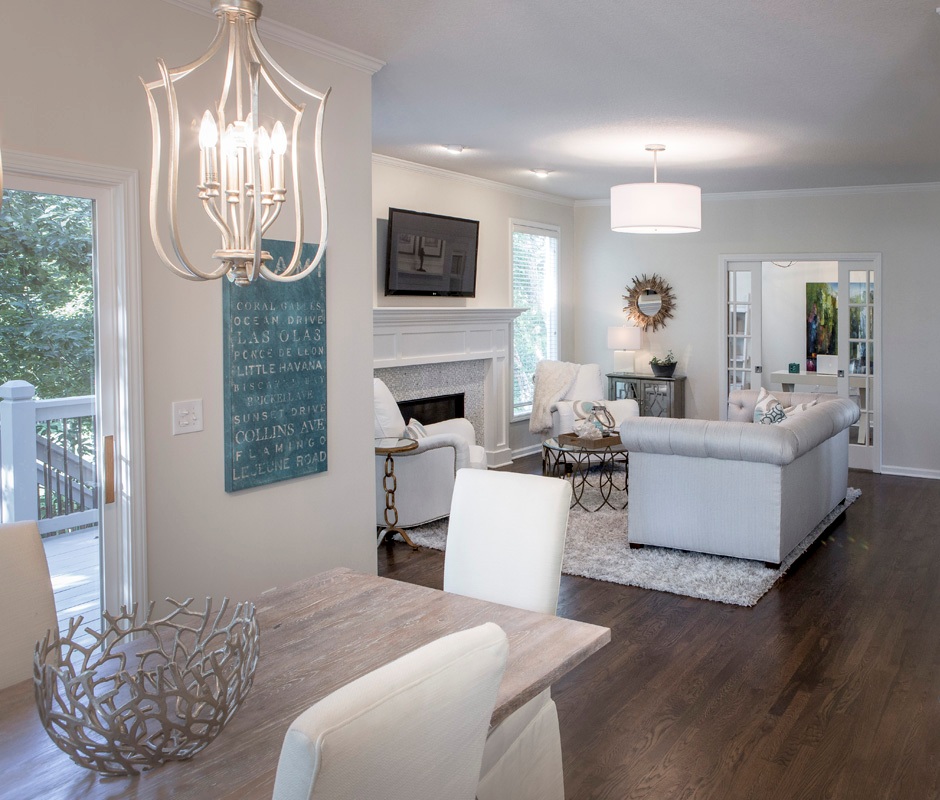 2. Make sure your adjacent room colors (or any other rooms in view of the room you are decorating) flow together for a pleasing overall look. For example, in the office beyond the blue accent color from the accessories in the hearth and kitchen is repeated in the art and accessory in the office. 3 Tips for Picking the Perfect Paint Color
In this kitchen and hearth area, we kept the same light wall color in both rooms to keep the house feeling lighter and airy, while repeating the secondary gray color and the blue accent color in both spaces.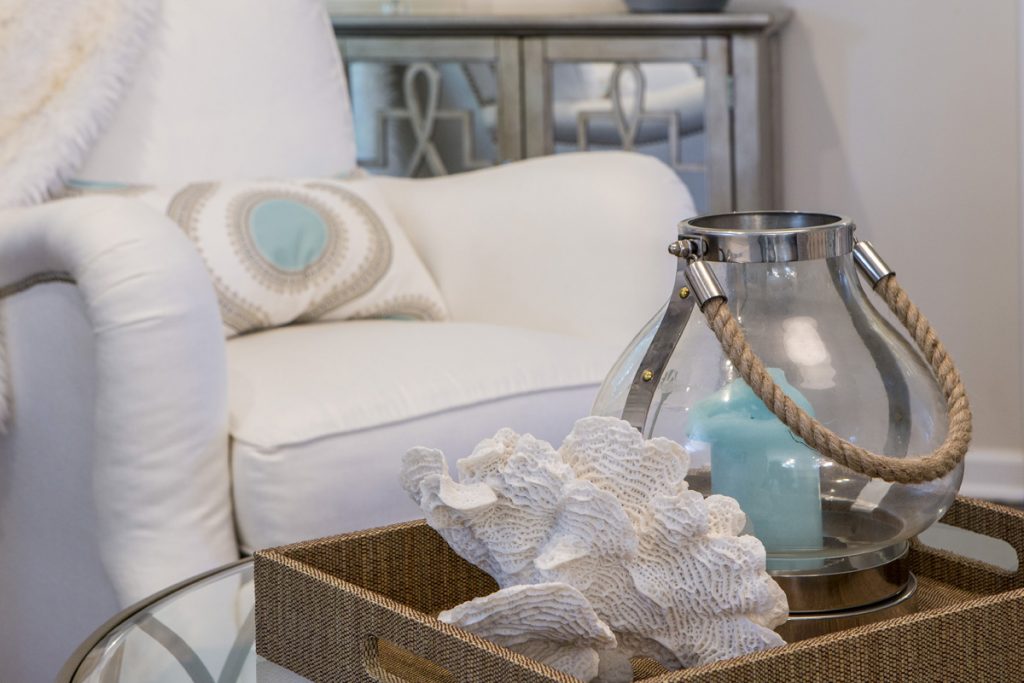 3. Keep most of your accent color on accessories or a chair, repeating the accent color throughout the floor in each room to create a harmonious design.
In this small grouping shown here the 60% color would be the white, the 30% color would be the light brown, and the 10% would be blue, creating an inviting space.
If you're looking for more custom interior design, decorating, or remodeling inspiration, ideas, and photos, sign up for our weekly interior design blog here
Plus become a fan of Kansas City's interior designer and former host of the Living Large design show, Karen Mills, on
INSTAGRAM and FACEBOOK here!