The bathroom remodel industry has continued to explode this year and doesn't show signs of slowing down anytime soon.  As a bathroom designer I've been immersed in so many bathroom remodels the past two years I've lost count and the phones just keep ringing.  But during this season, I've noticed four bathroom trends in the U.S. that I believe will continue into 2018.
Clean Lines with a Zen Feel – Hotels and restaurants figured out years ago that ambiance is key for creating an inviting atmosphere and homeowners are starting to crave this inviting look too.  To create a simple zen feel, opt for cleaner lines, less pattern, a mix of textures, and vanities that look more like furniture than a boring row of cabinetry along the wall.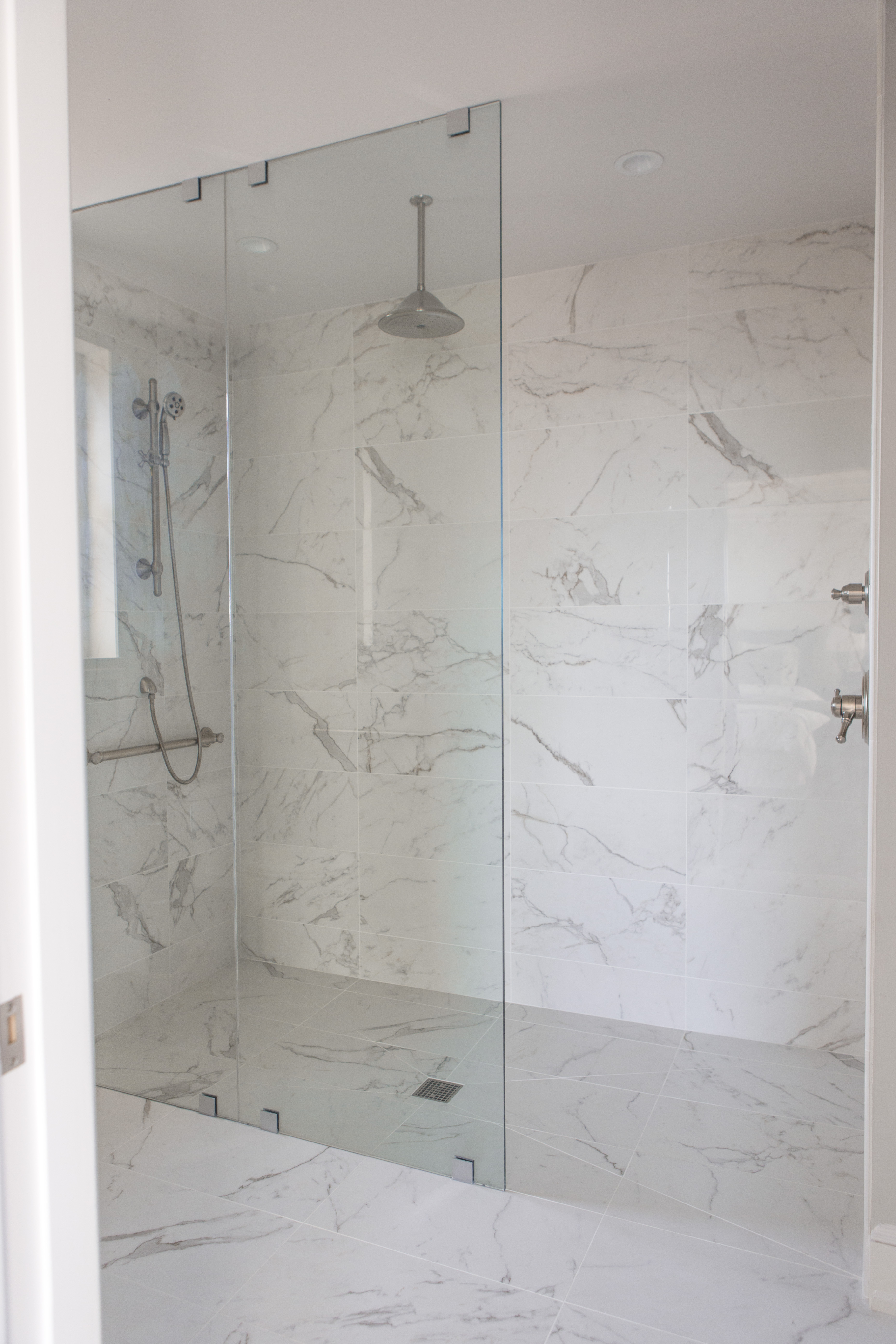 2. More Timeless – For years our interior design firm has advocated interior design with staying power in our custom bathrooms but now its becoming a trend as seen in the trend towards classic marble, cleaner lines, less ornate architectural details, simpler tile designs, and less patterns.
3. Luxury – The word luxury doesn't mean that your bathroom design has to cost a fortune or be stuffy.  Luxury can be had through beautiful options like free standing tubs, steam showers, heated floors, custom cabinetry, or technology.  Technology could include heated towel racks, a coffee bar, hidden plug  ins for hair dryers, adaptable cabinetry for more efficient storage, or remote control window treatments.
4. Rustic Elements   Products that fall into this category could include wood walls made of boat wood (duck board or engineered wood flooring, wood surrounds for tubs, concrete vanity tops, concrete wall finishes, river rock vanities, rock floors or walls, stone vessels, or rustic tiles, among others.
To keep up with the latest trends, sign up for our weekly interior design blog here
plus become a fan of Kansas City's interior designer and former host of the Living Large design show, Karen Mills, on Facebook here!