A Video on How to Redesign Your Room in One Day Using Existing Furnishings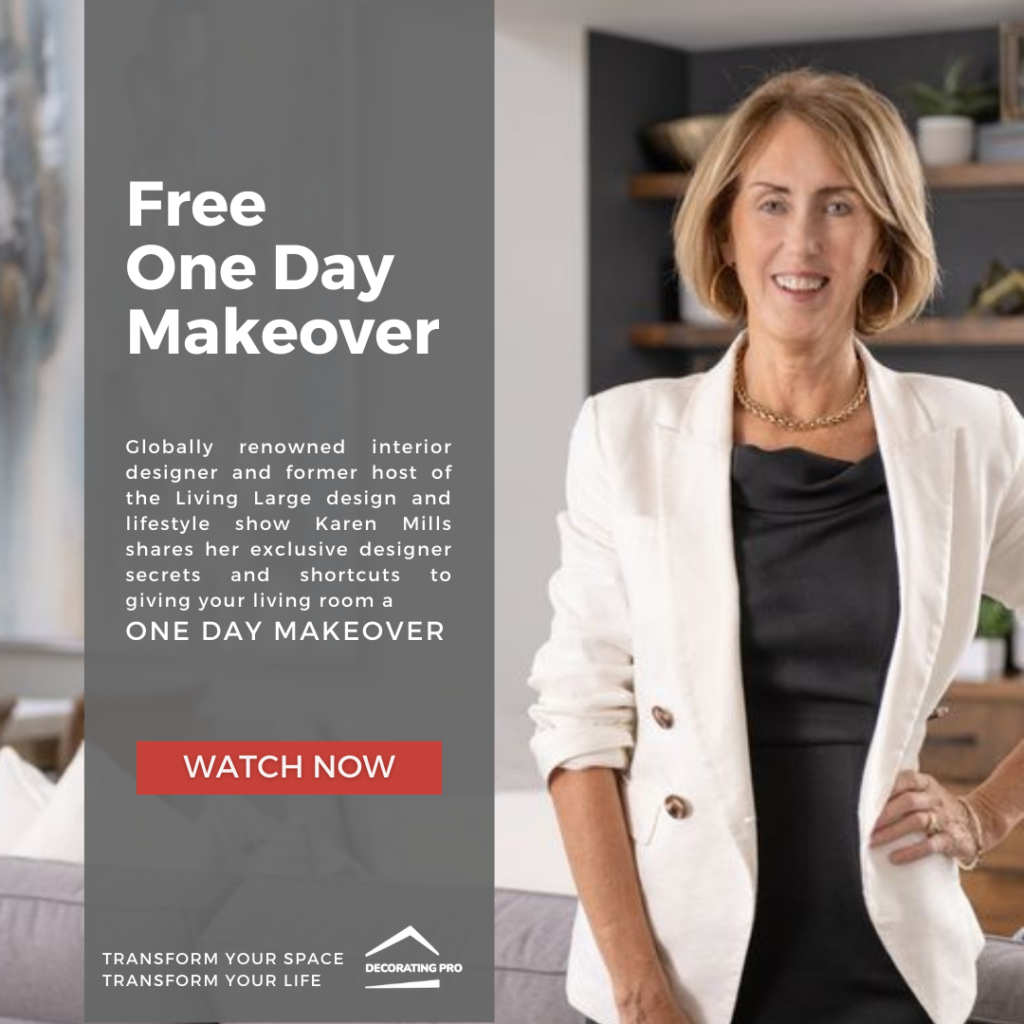 Hello friends! Our interior design firm has been working on so much these past few months and I wanted to share one of my favorite things we did with you that's absolutely free! In this fun informative video, I personally teach you some of my favorite shortcuts and secrets to interior design including how to coordinate mismatched furniture, add a pop of color, and decorate your shelves! Click to watch now!
For more great interior design ideas, sign up for our design blog here plus become a fan of Kansas City's interior designer and former host of the Living Large design show, Karen Mills, on Facebook or Instagram now!
We would love to hear from you and any topics you would like to be covered that haven't. And if someone you know could benefit from this helpful information, we would love to have you pass it on!