So excited to share a few of the incredible things going on this summer – a new book titled Architecture Today Interior Design. our new showroom, a couple of TV segments plus a revolutionary new design concept we developed for better sleep and stress management!
Thanks to FOX4 TV for asking us to do a fun outdoor decorating series!  Here's part one.
Our book signing on the Plaza was a huge hit thanks to Ursula at Terrasi Living who hosted the event!   Click here to purchase a copy of Architecture Today Interior Design on Amazon now featuring top interior designers/architects around the globe and stop by Ursula's fabulous shop if you get a chance.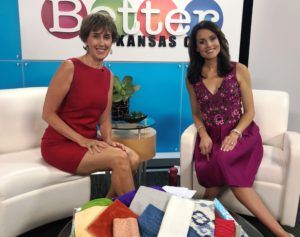 Viewers loved our latest TV segment on KCTV5's Better KC  with sweetheart host Alexis Del Cid where I revealed The Secret to Translating Your Outfit into a Room Design.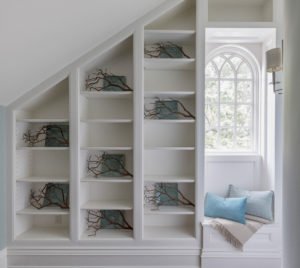 Want to give a big shout out and thank you to our wonderful clients for allowing your fabulous homes to be featured in the book and more, plus thank you KCTV5 for your wonderful TV segment on Better KC titled Local Designer Puts Kansas City on the Map.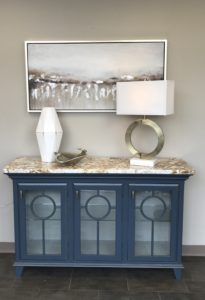 Come see our new kitchen and bathroom showroom (entry shown above) in Lenexa, Kansas!  We've partnered with an incredible custom cabinetry company – Custom Wood Products to be a one stop shop for world class interior design and custom remodels/new builds.  (By appointment only)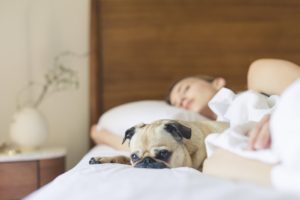 We've also launched a revolutionary design concept in sleep management and stress reduction called SLEEP BETTER LIVE BETTER!  I have spent years researching sleep and have personally been testing it out this concept for months.  It's been life changing!   Sleeping great for the first time in years and have so much more energy!  So if you're tired of taking pills and are ready to take responsibility for improving  your overall health click here now!
With all my love… Karen
____________________________________________________________________________________