Official Launch of The Decorating Pro Membership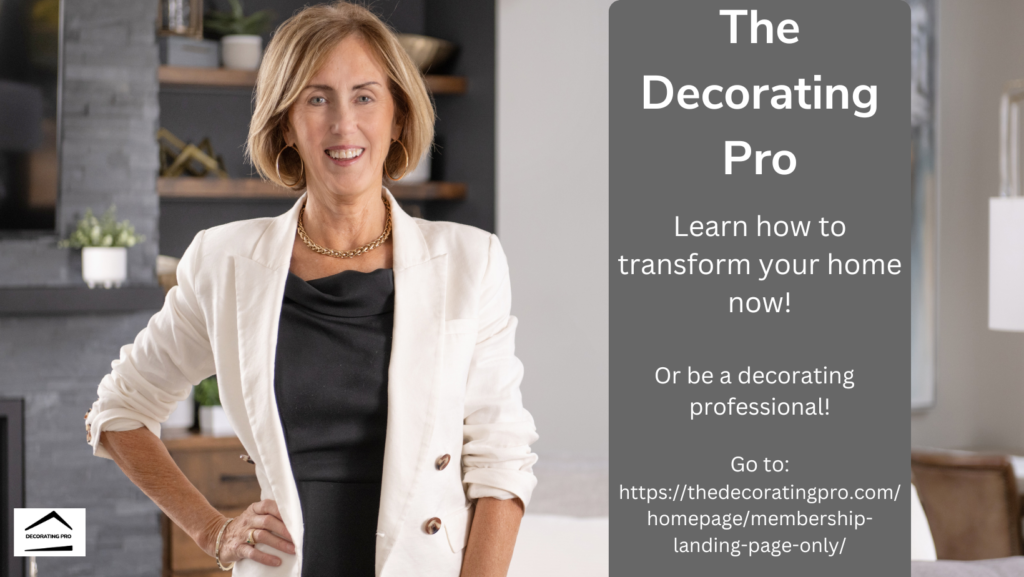 I'm so incredibly excited to announce the official launch of our new division, The Decorating Pro, where we will teach you how to create the home of your dreams or become a professional in this fun and informative self-paced membership subscription! And the best part is that a portion of our profits will go to Karen's Kids, our new charitable cause. Here's just a few of the benefits.
⌂ Proprietary teaching method to make learning easier/faster
⌂ College-level content from a state-certified instructor
⌂ Staggered learning stages to fit your skill level
⌂ Design secrets using real world examples
Click to learn more and get our free exclusive offer...
For more designer secrets and shortcuts, sign up for our free Design Tips from Karen Mills newsletter now.