One of the biggest questions I get asked as an interior designer is what color scheme to use in decorating or designing a space.  If you're not sure what color is best, trying shopping your closet for inspiration because often your favorite outfits or jewelry are the colors that look best.  Read on for three possibilities for your living space.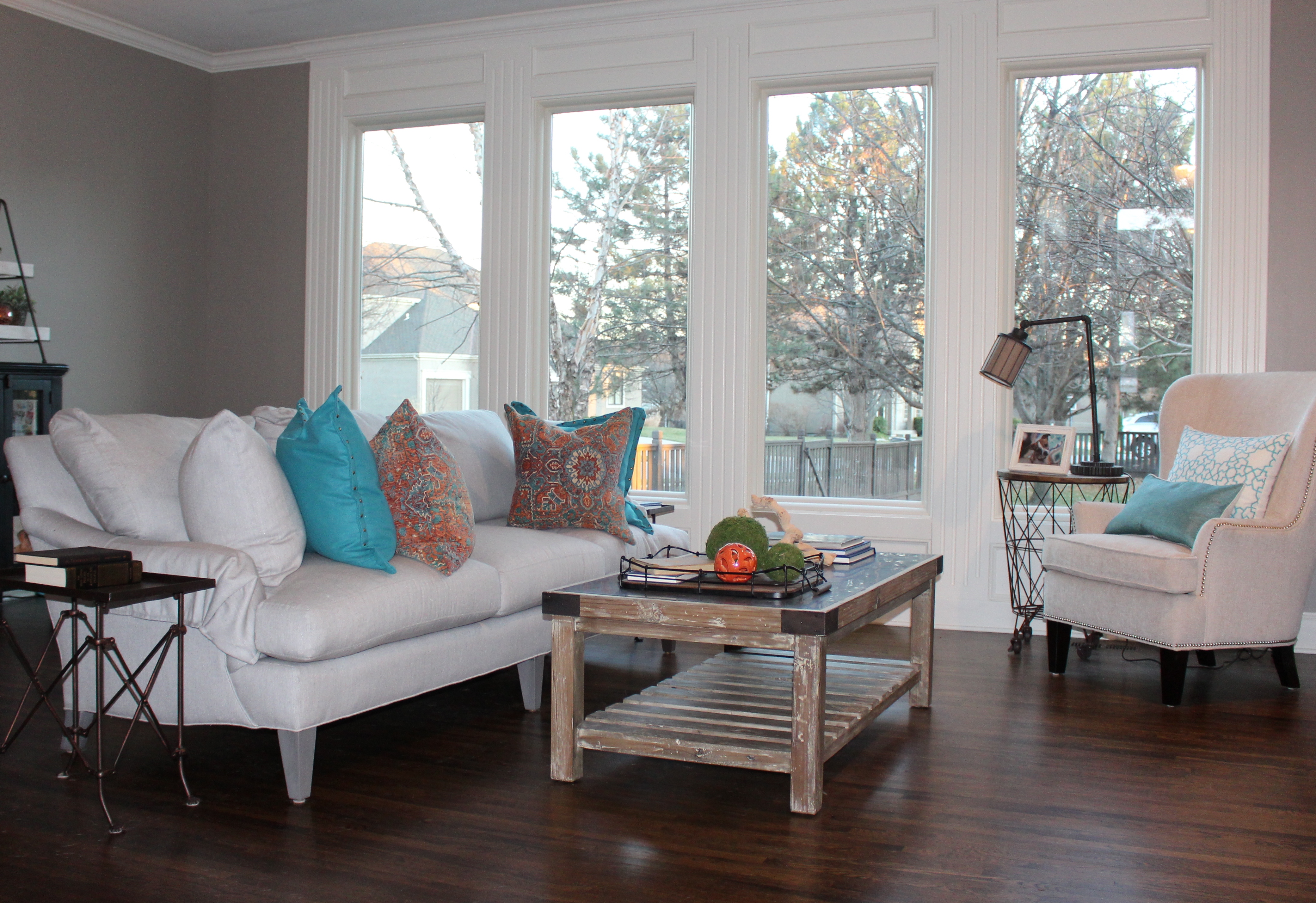 1. Blue and Orange 
Here in this photo I snapped before the rug was placed to tie everything together, we incorporated cool turquoise pillows to calm down the bold pops of orange along with introducing pillows with both colors to lessen the impact.
This living room is another example of how to decorate with blue and orange.  Our inspiration for the color scheme came from the existing water blue and orange artwork over the mantel.  To bring it all together we started with a light neutral sofa and coffee, then layered in custom blue draperies and fun toss pillows to create a cohesive color scheme with the artwork.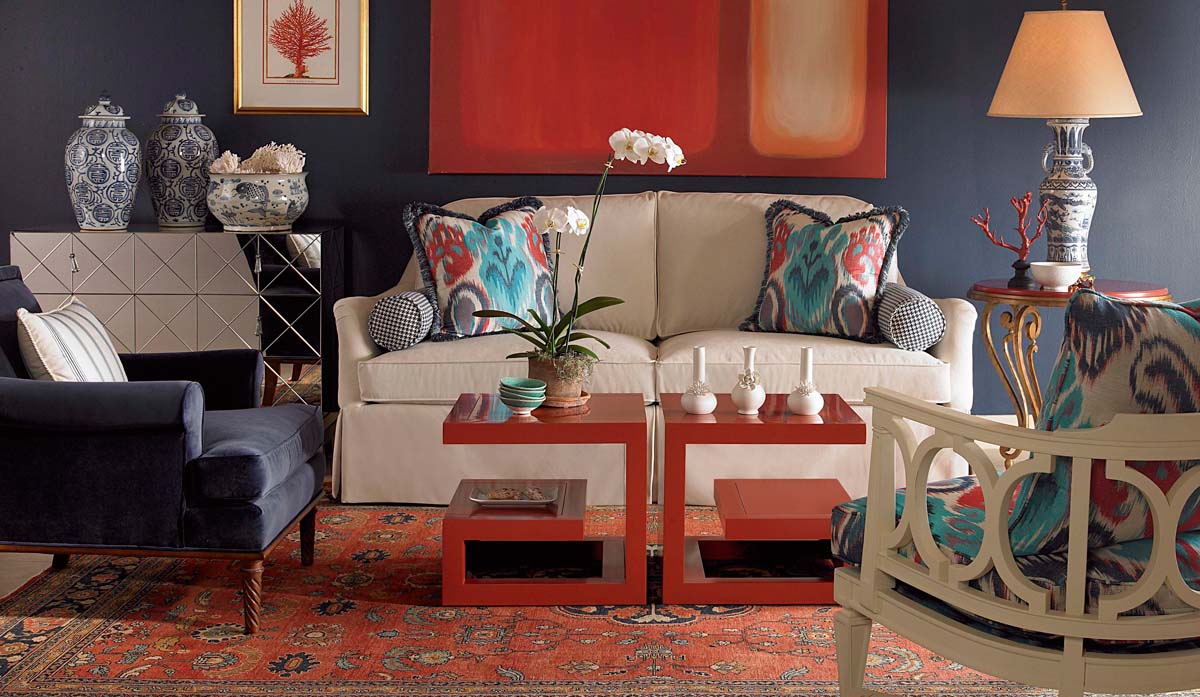 2. Blue and Red
In this living space blue and red has been used quite effectively to create a little drama.  By starting with a neutral base of white and blue gray that's more relaxing, red decor – tables, pillow patterns, and accents, can be added without overpowering the space.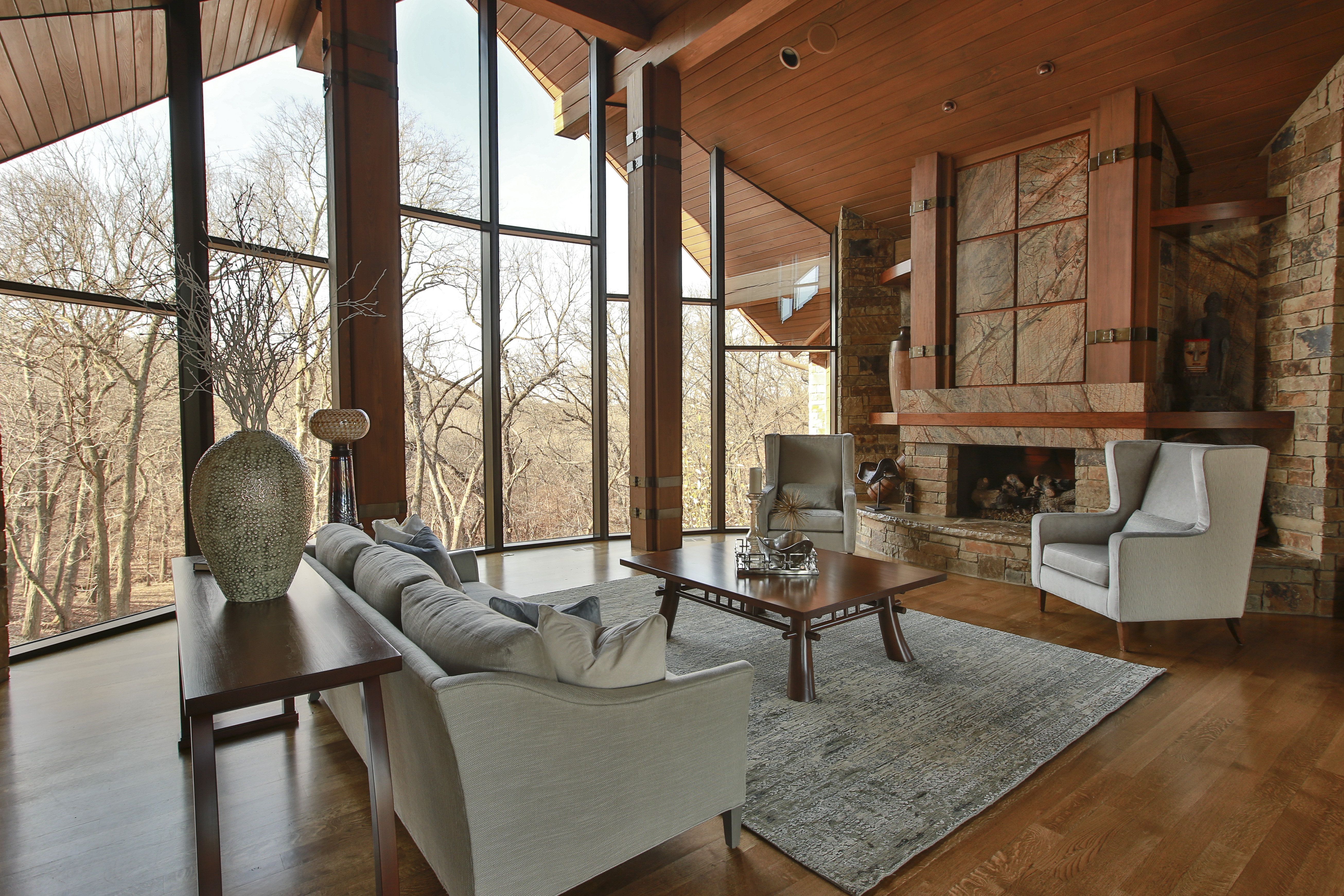 3. Taupe gray and beige
When you have a room that already has bold patterns and color in its finishes like this one, you might want to introduce lighter neutral colors with little or no pattern.  Here we introduced lighter upholstery and an area rug with interesting textures and less pattern to create a calming effect.
For more great ideas on interior decorating sign up for our weekly interior design blog here
plus become a fan of Kansas City's interior designer and former host of the Living Large design show, Karen Mills, on Facebook here!
and check out our latest interior design article on Houzz here
https://www.houzz.com/ideabooks/97946595/list/redecorating-lite-6-quick-updates-to-liven-up-your-living-spaces/