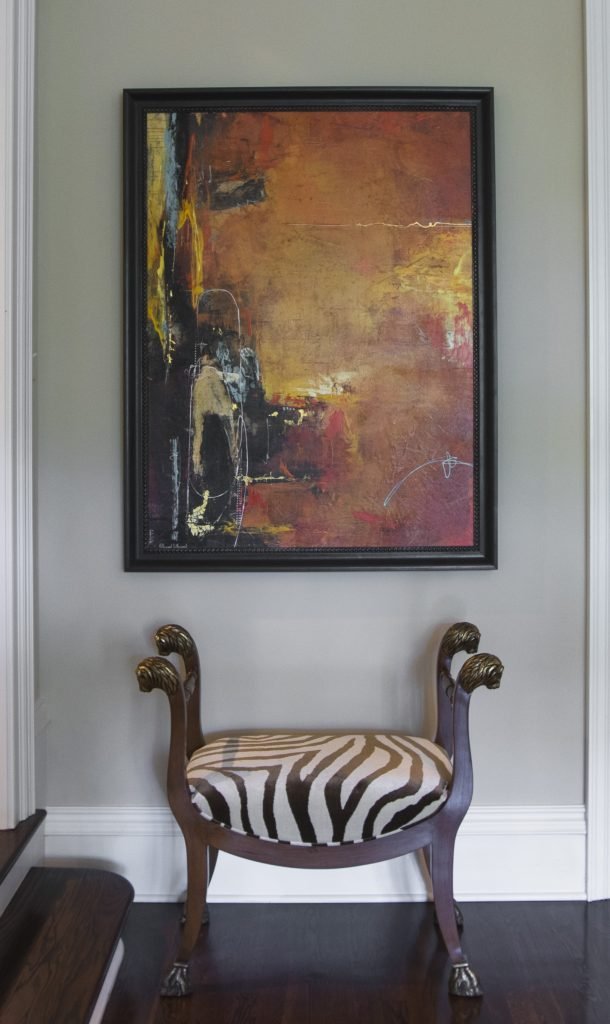 Introduce orange artwork into your interior design. In this living room we layered in an abstract painting that brings a jolt of color to these neutral walls along with a custom jungle print stool that reveal a little bit about the personalities that dwell here.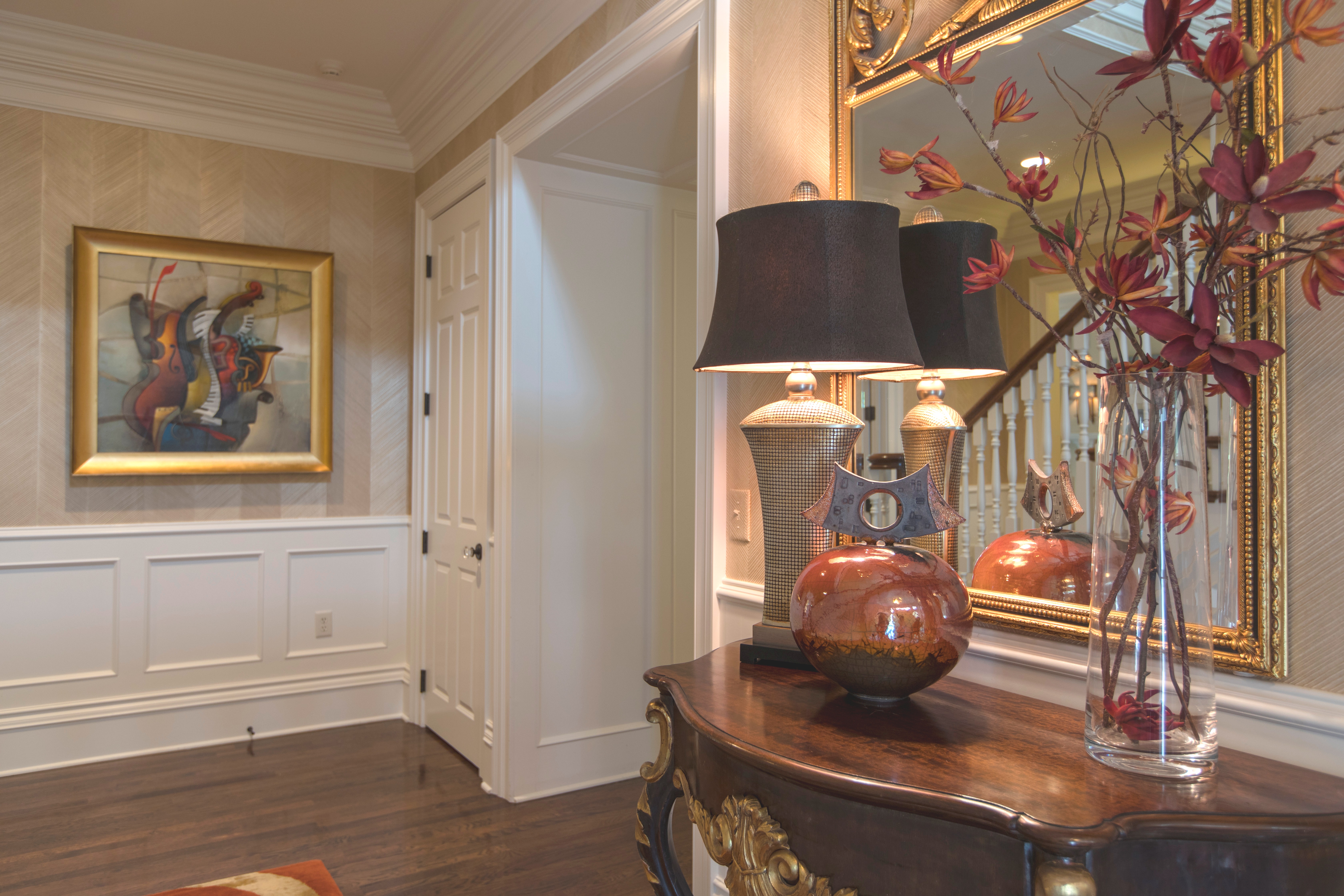 2. Add orange decor for a pop of color. In this entry an original artist's vase and flowers ramp up the color quotient along with a vibrant orange area rug and original Mattini painting.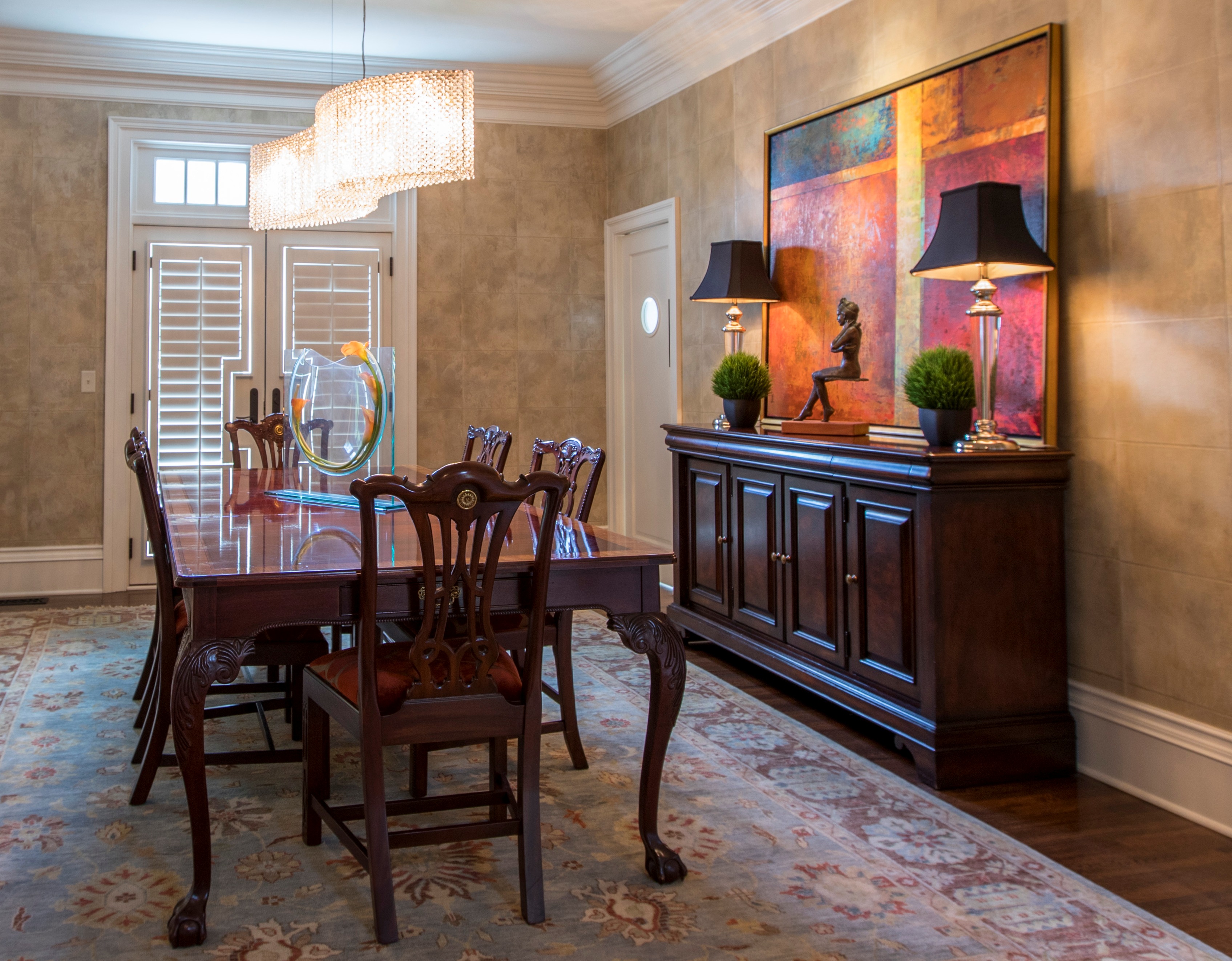 3. Layer in an area rug or pillows with orange In this stunning dining room we found the perfect blue and orange rug to ground the space while lightening up the existing dark furniture. An original orange painting, flowers, and chair covers in orange enhance the fall feel.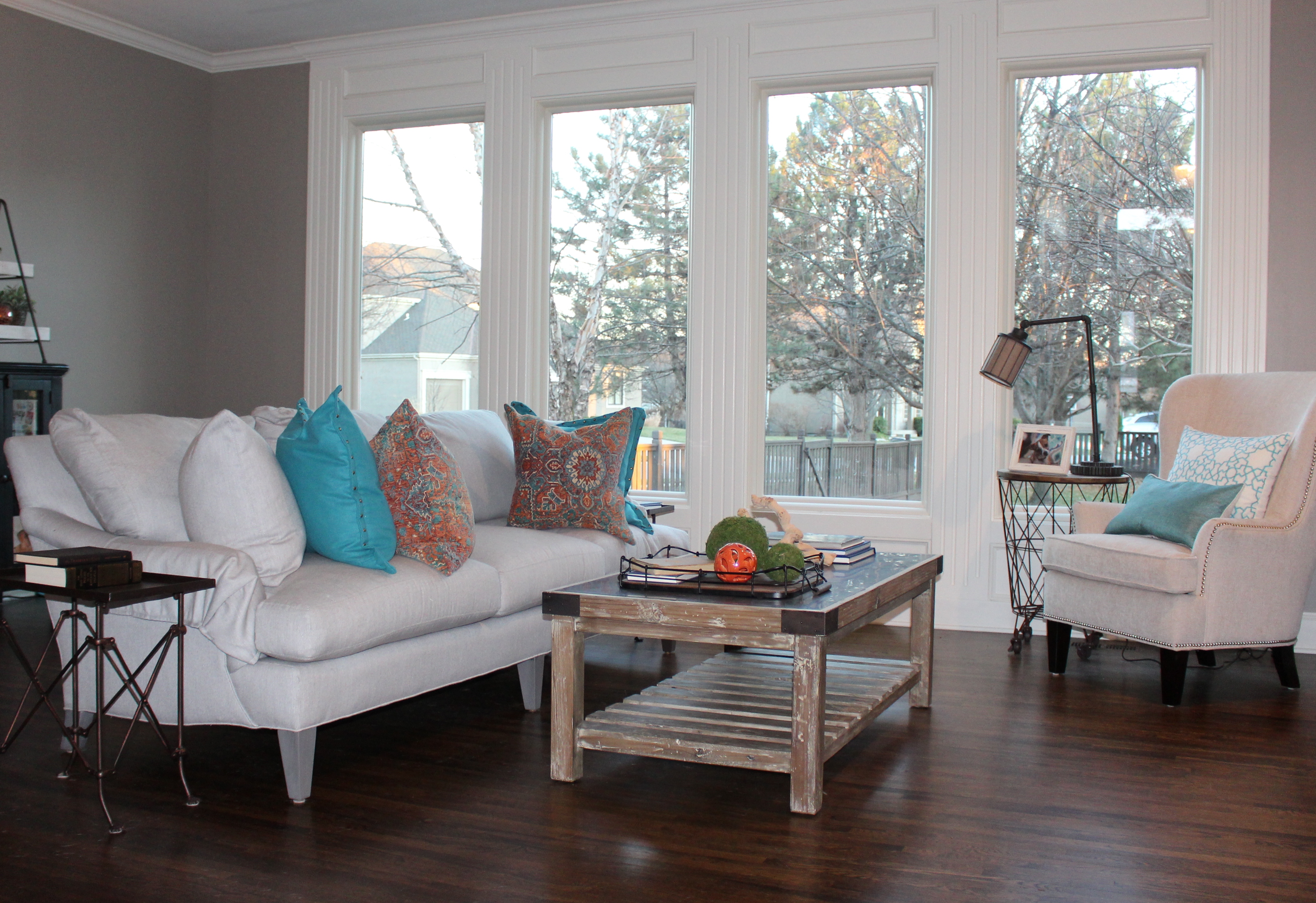 If you want just a pop of orange without a big commitment then orange pillows like these shown here might be just the perfect solution. An orange sphere reinforces the orange theme.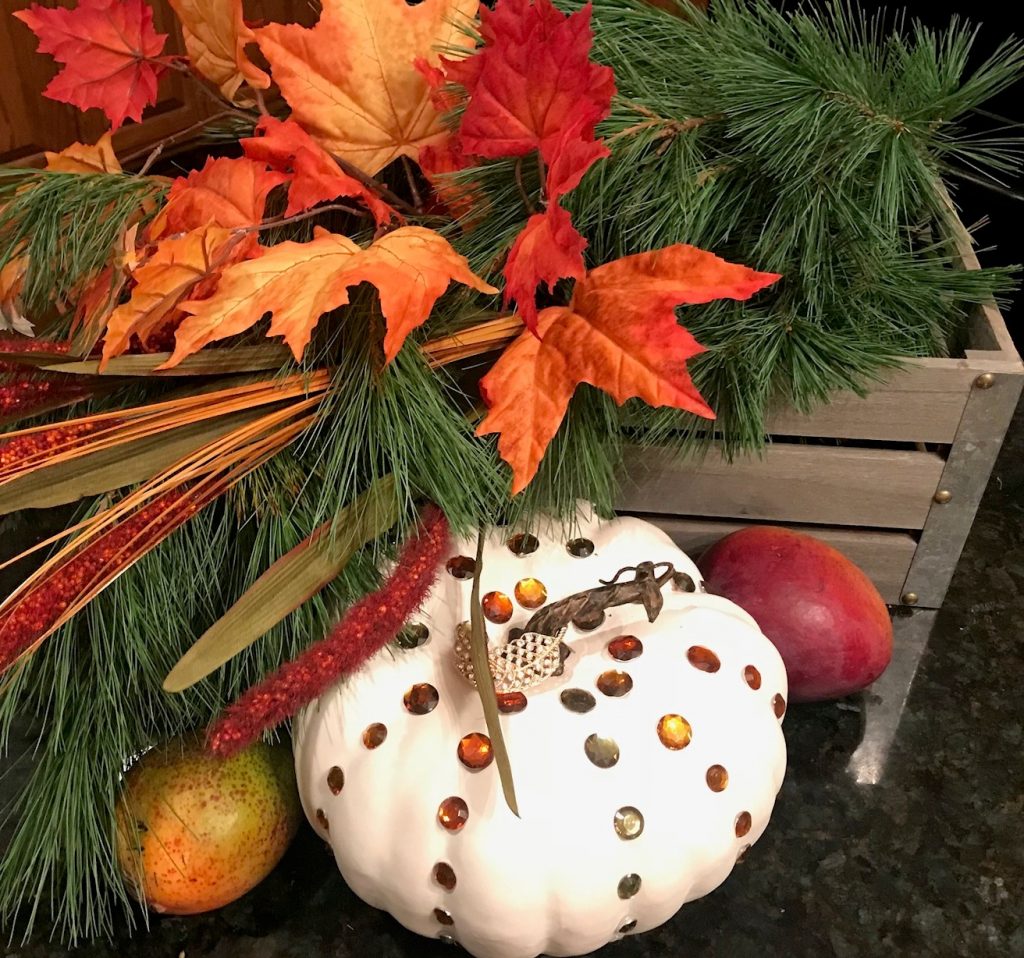 Other options might include pumpkins, leaves, or fruit like shown here.
For more great ideas on color and design sign up for our weekly blog here
plus become a fan of Kansas City's interior designer and former host of the Living Large design show, Karen Mills, on Facebook here and  Instagram here!