What to Consider Before Remodeling Your Kitchen From an Interior Designer's Point of View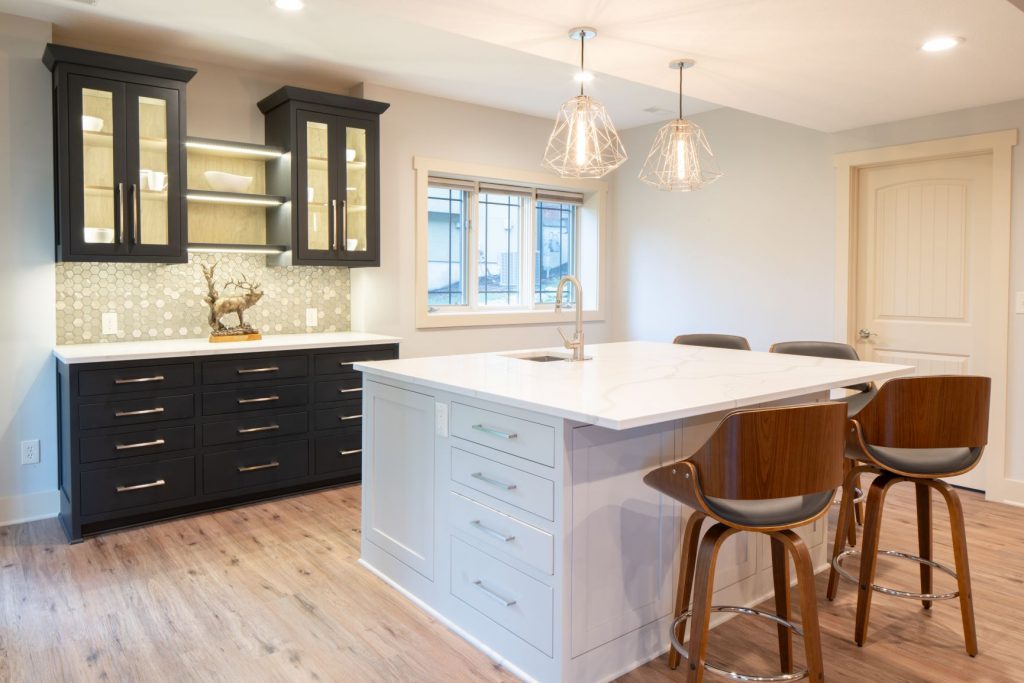 Cabinetry colors trends ranging from timeless white and light stained wood to a dark painted color like shown in this kitchen bar area where we contrasted iron ore painted cabinetry on the exterior with a light warm stained wood on the interior of the glass upper cabinets to make it more interesting and dramatic. Contrasting colors on the wall cabinetry and island also add to the fresh new look.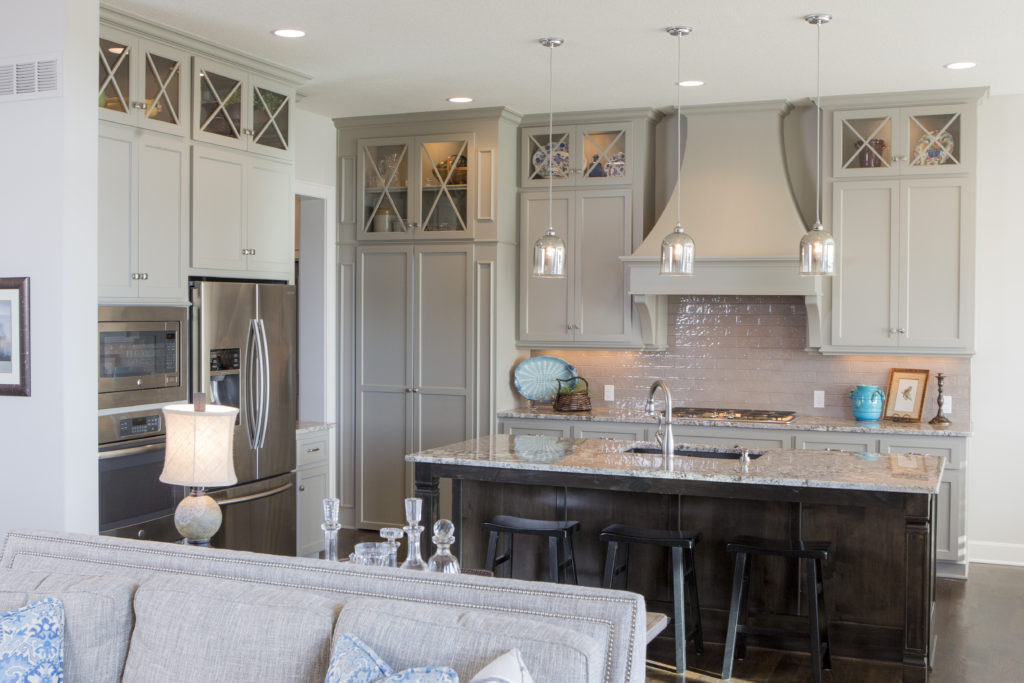 2. Upgraded plumbing, accessories, or hidden storage ranging from touchless faucets and cutting boards or racks offered as an add on to kitchen sinks to built in coffee makers and cabinetry storage options are becoming increasingly important as we spend more time in the kitchen.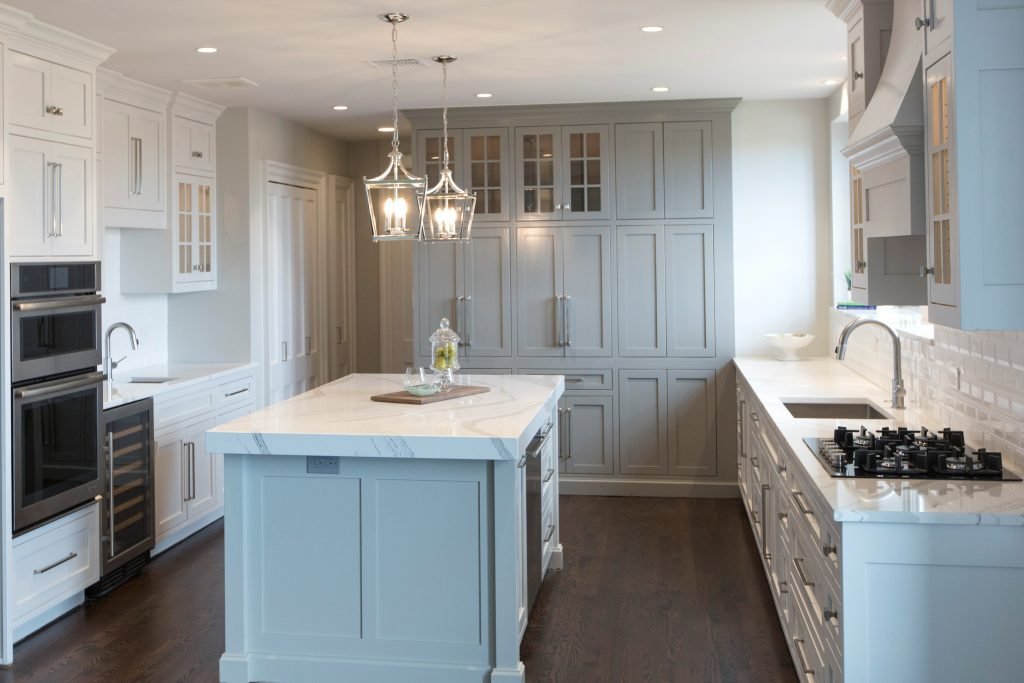 3. Restaurant like amenities that make being at home more enjoyable may include a built in coffee bar like the one tucked away in the gray cabinetry we designed at back of this kitchen or a wine bar similar to the one shown on the left that includes everything you need to serve wine from a temperature controlled wine fridge to glass fronted storage for wine glasses and hidden storage for everything else.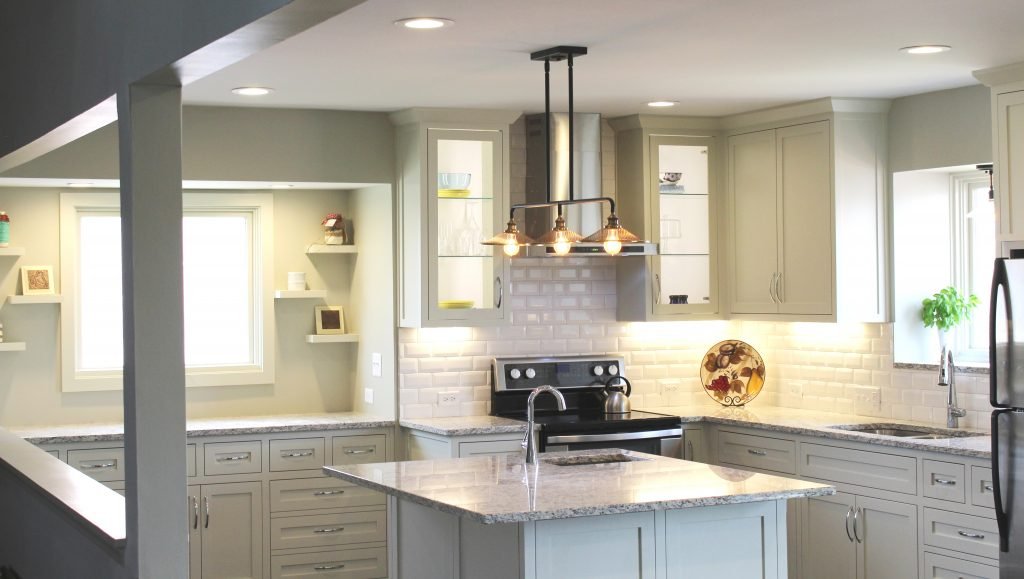 Other popular restaurant like amenities that I've noticed as an interior designer include a dedicated baking area like this one in the back niche of the kitchen we designed for our interior design client to create delicious creations for her family and friends.
For more great ideas and photos, sign up for our weekly interior design blog here
Plus become a fan of Kansas City's interior designer and former host of the Living Large design show, Karen Mills, on Facebook or Instagram here!