A good night's sleep can be difficult enough without adding a room design that's not relaxing and calm.  Read on for three ways to design a bedroom interior that creates an atmosphere of restful sleep.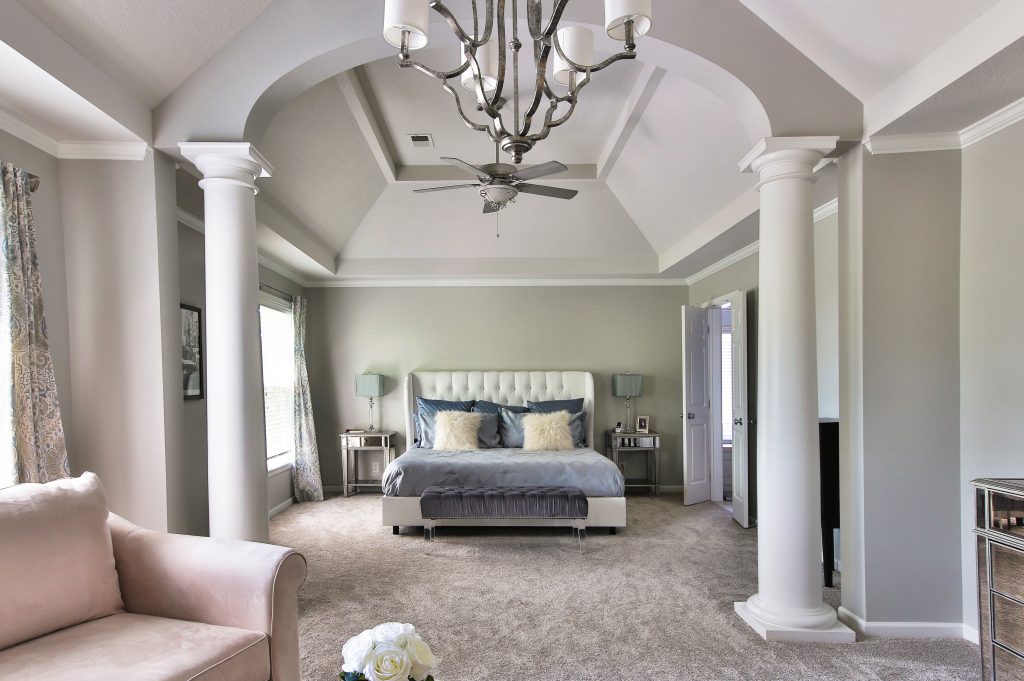 1. A Soothing Color Palette 
When looking for a color scheme that's soothing opt for muted colors or neutrals when possible. Here in this nationally published master bedroom we designed, the soothing colors draw you in for a good night's sleep.
3 Biggest Mistakes We Make in the Bedroom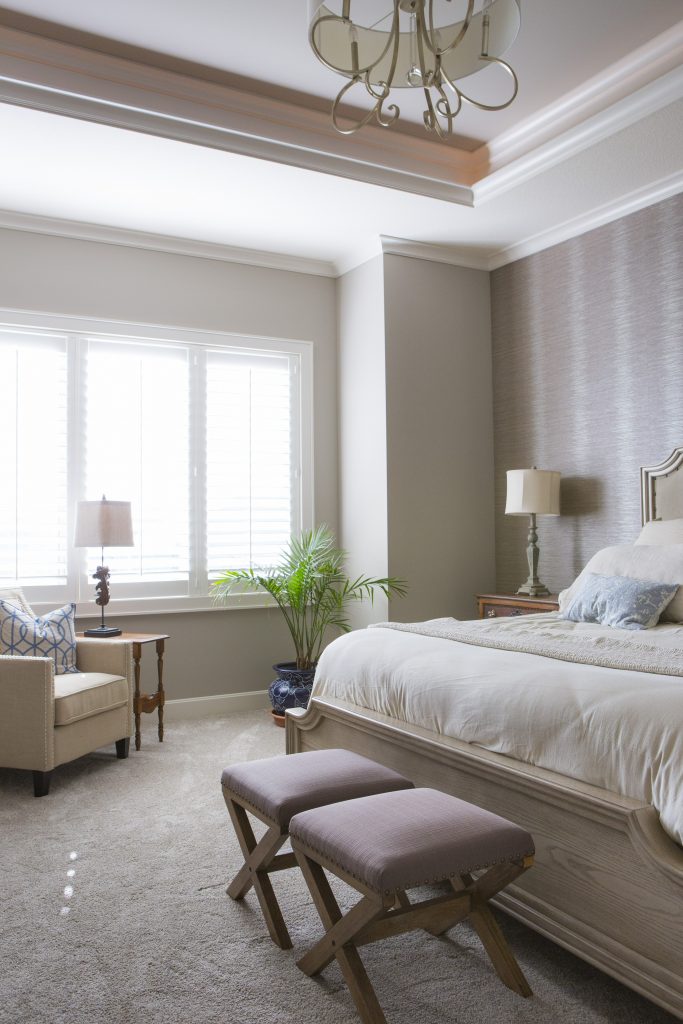 2. Natural Washable Bedding in Soothing Patterns. Here in this master bedroom we designed, we had washable bedding from Europe brought in that not only looks great but can also stand up to the wear and tear of children or pets. The soothing muted colors and seating enhance the retreat like feel of this space. 3 Tips for Reducing Stress and Nurturing the Soul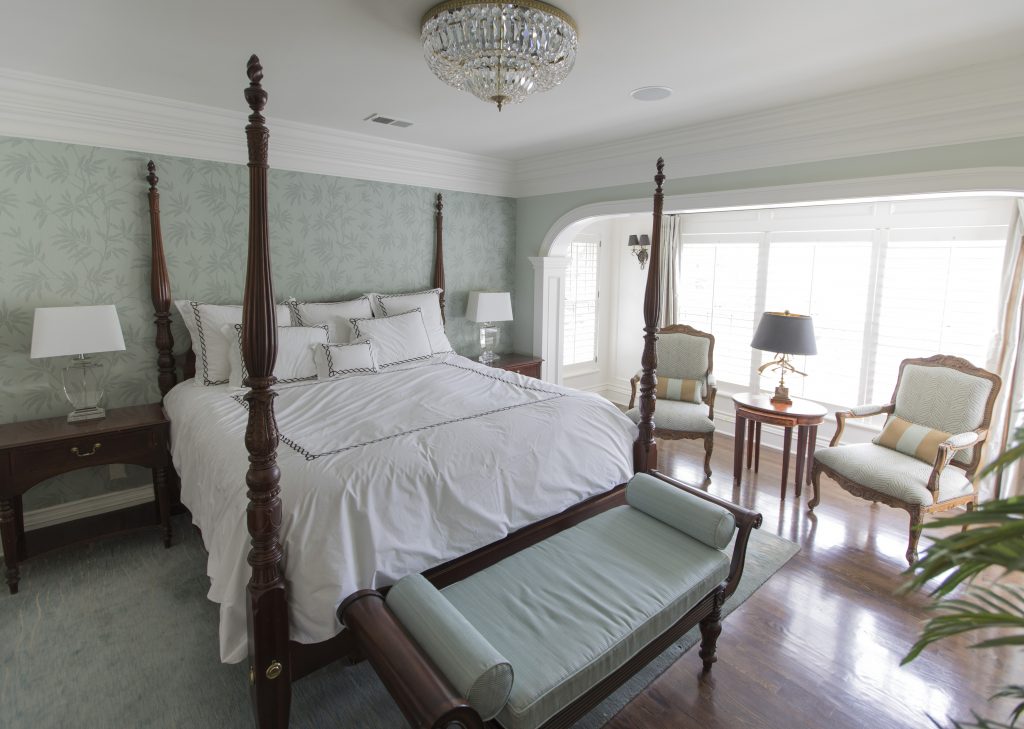 3. Comfortable Seating In this gorgeous master bedroom our interior design firm designed, we added seating not only at the end of the bed and by the window but also in a nearby sitting area that's set up just for relaxing. A muted color scheme on the leafy wallpaper, watery area rug, and seating for fabrics enhance the relaxing feel of the space.
For more great ideas on remodeling or interior design sign up for our weekly interior design blog here
Plus become a fan of Kansas City's interior designer and former host of the Living Large design show, Karen Mills, on
INSTAGRAM and FACEBOOK here!