If you're thinking about remodeling your basement, consider these 3 tips for creating a beautiful space that doesn't feel like a typical basement design.
1. Bring in the daylight.   When designing your basement, think about ways you can bring natural sunshine further into your space.  One of my favorite tricks?  Use french doors or glass windows going into the interior rooms that allow the sun to penetrate further and keep them open for entertaining to maximize space.
Other ways to bring in the light could include adding an a large daylight or above ground window, enlarging an existing window or by creating a walk up basement from a daylight basement if possible.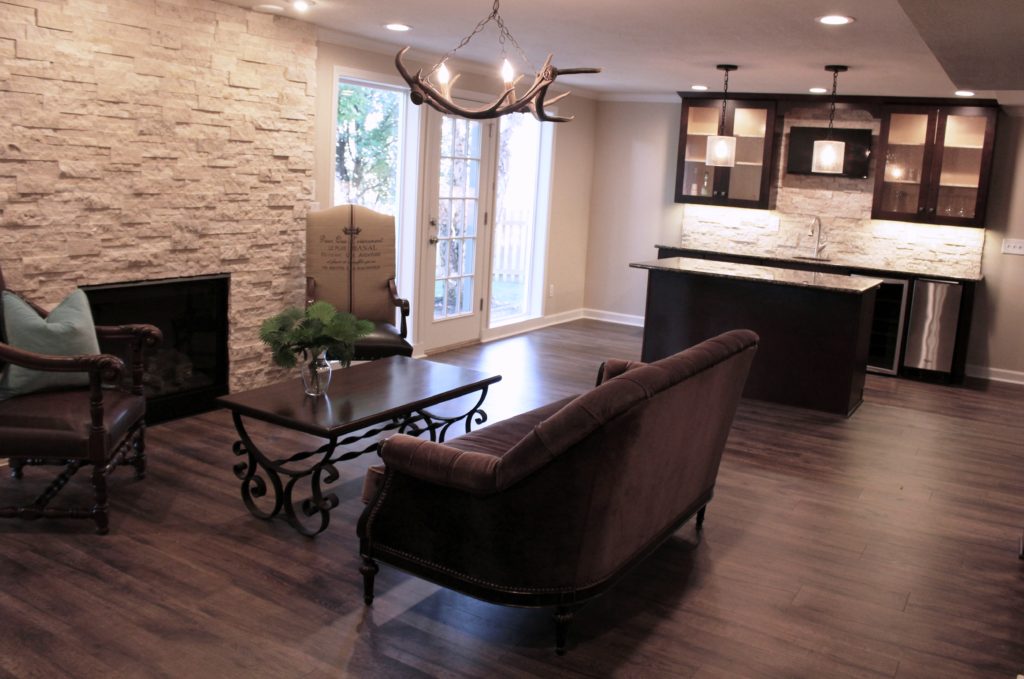 2. Give it importance.  Treat your basement space like you would a main level room.  Use drywall on the ceilings, add drapery panels over small windows to make them feel grand, and create focal points with architecture, color and/or interior design to give the rooms a "wow" feel. I personally prefer lighter wall colors in a basement that's dark so it doesn't feel a cave unless its a home theater area or wine cellar.
3. Beef up your artificial lighting.  By adding extensive artificial light with wall washers, accent lighting and/or directional strip lights in addition to your standard lighting, you'll find that your basement feels more like an upstairs living space.
For more basement remodeling ideas and more, sign up for our weekly interior design blog here
plus become a fan of Kansas City's interior designer and former host of Living Large, Karen Mills, on Facebook here!