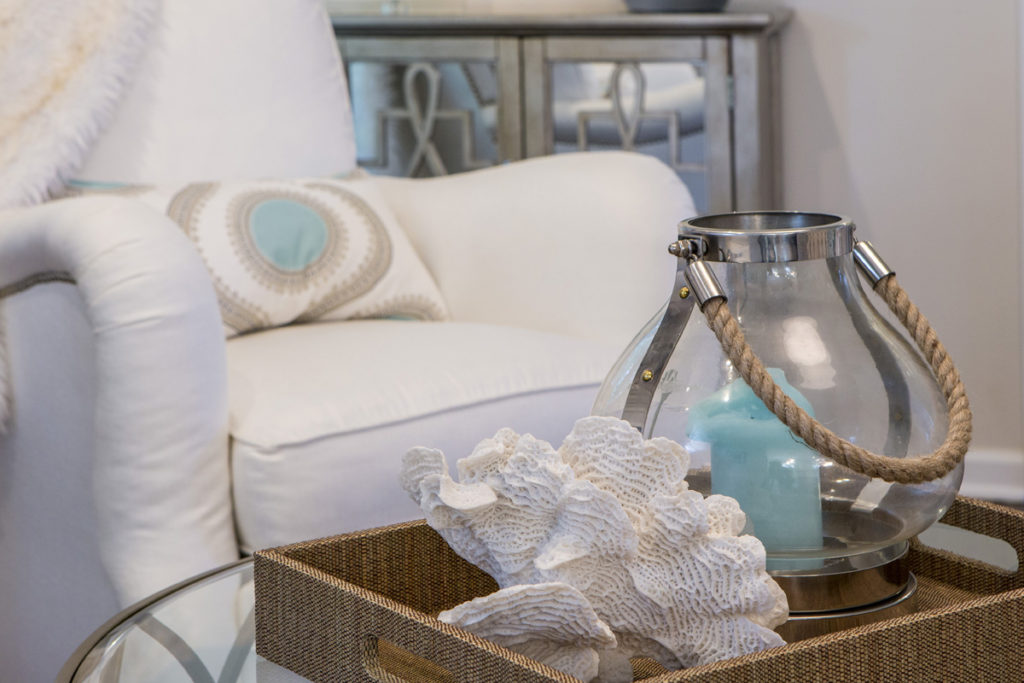 Do you ever feel like your room is unfinished or undone?  Do you have all the furniture purchased for your room, but don't know what to do next and you're on a modest budget? Here are 3 ways I recommend as an interior designer to inject personality and interest to your space while staying on a reasonable budget.
Add color   Color can be painted on walls, ceilings, furniture or even brought in with decor like this blue candle and pillow in this room.  Color may also be introduced with fabrics on draperies and throws or layered in with a rug.
2. Inject pattern –  Introduce pattern with fabrics, draperies, or pillows like this photo of a nursery we decorated on a budget as a surprise for parents from Community America Credit Union.  The horizontal stripes of the wall done by the homeowners add dramatic pattern along with the draperies and row of frames we hung with the baby's initials.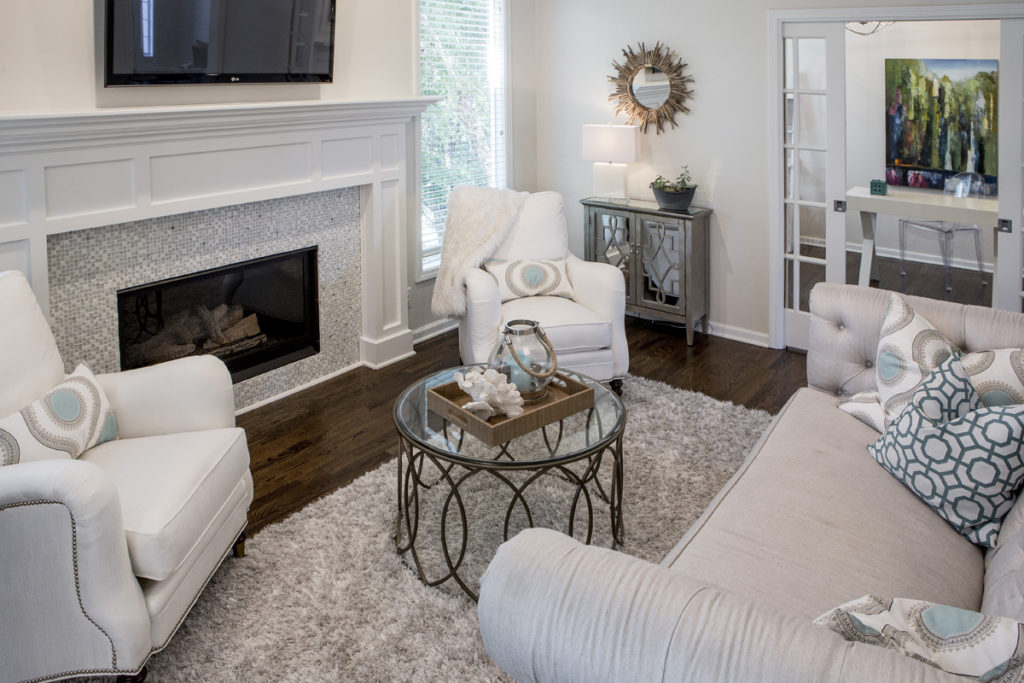 3. Layer in texture – Texture can come through rugs or throws like the room here along with pillows and draperies.  Additional texture was added in this room with the small marble tile mosaic inset in the fireplace surround.
In the photo of the nursery, texture was introduced with the pouf, area rug, and fuschia colored pillow.  And in the close up of the tray, texture is added with the shell, rope handle, and tray.
For more tips and photos, sign up for our weekly interior design blog here
Or become a fan of Kansas City's interior designer and former host of Living Large design show, Karen Mills, on Facebook here!