Read on for how to make your room feel bigger without remodeling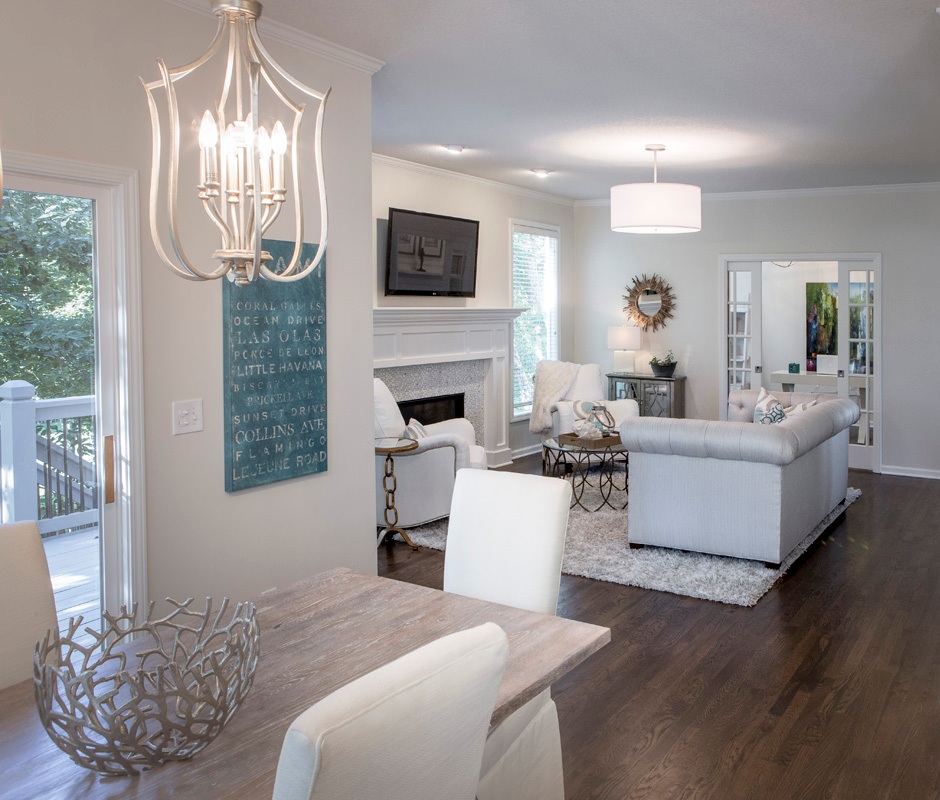 Unify Your Wall Color – When our interior design clients ask how to the visually expand their living spaces I always recommend starting with painting the walls all one color – usually lighter . In this hearth room we painted the dark dated walls Sherwin William's Shoji White to lighten up the room and make it appear larger.
2. Bring in More Daylight – Begin by removing dark furnishings and window coverings to bounce more light around. Introducing mirrors also brings more natural daylight into your space. Here we recovered a dark sofa and chairs to to a light neutral palette plus replaced light fixtures to bring in more light, making the space expand. 3 Tips for Refreshing Living Room for Less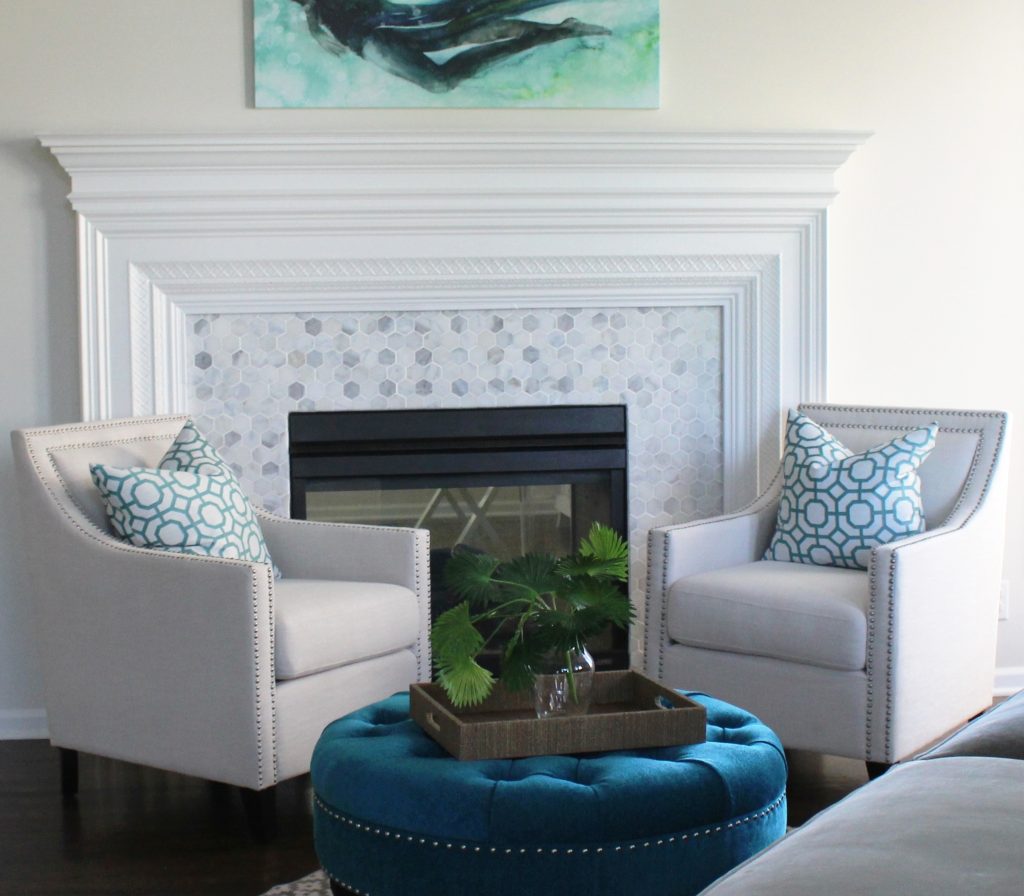 3. Place furniture on an angle – By placing all your furniture on an angle away from the walls like this living room, you visually expand the size of your room. 3 Tips for Coordinating Mismatched Furniture in Your Living Room
4. Introduce Round Furnishings By bringing in a round ottoman like this space we visually expanded the room but you can create the same effect with a round rug or circular furniture.
5. Lighten up Your Floors – When I'm talking about interior decorating I don't mean that you should re stain wood floors light, but go with lighter area rugs or carpet to bounce more light throughout to make it larger. Here our client opted for a plush rug that would feel good with bare feet while enlarging this smaller room.
In summary by removing dark furnishings, painting your walls lighter, and layering back in lighter furnishings you can visually expand your living room. 3 Ways to Make Your Living Space Bloom for Spring
If you would like to have help with decorating your living spaces click our services link above for more information.
If you're just looking for more custom interior design, decorating, or remodeling inspiration, ideas, and photos, sign up for our weekly interior design blog here
Plus become a fan of Kansas City's interior designer and former host of the Living Large design show, Karen Mills, on
INSTAGRAM and FACEBOOK here!