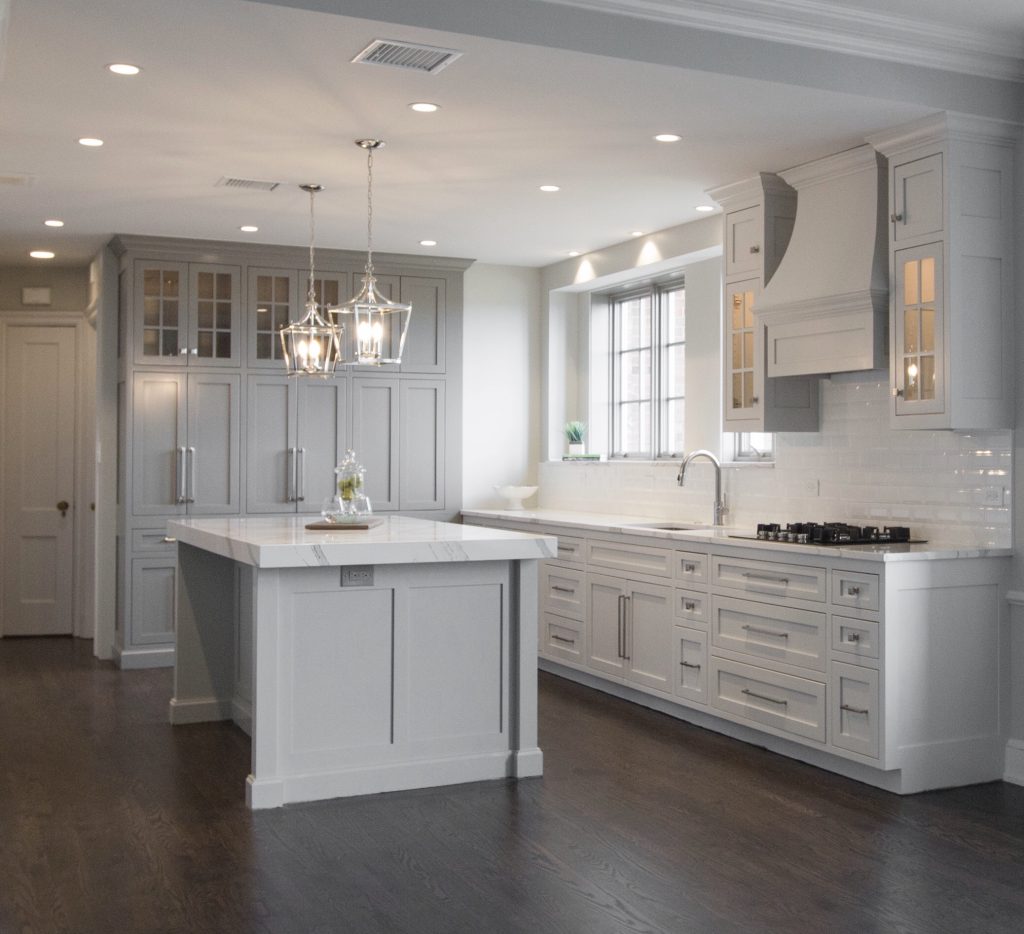 White Quartz Counter tops – Even though darker kitchens are making appearances across the U.S. and especially on the coasts, white quartz counters still dominate with interior design clients as the most popular material here in the United States. As an interior designer I've worked with over 1200 clients and believe wholeheartedly the reason for this appeal is because white reflected back onto our skin makes us look and feel younger. White also feels fresh after years of darker colors plus marble style patterns are classic and timeless.
Here in this kitchen the island counter has been designed with a mitered edge (thick) which is another huge kitchen remodel trend that gives a more luxurious feel and wow factor.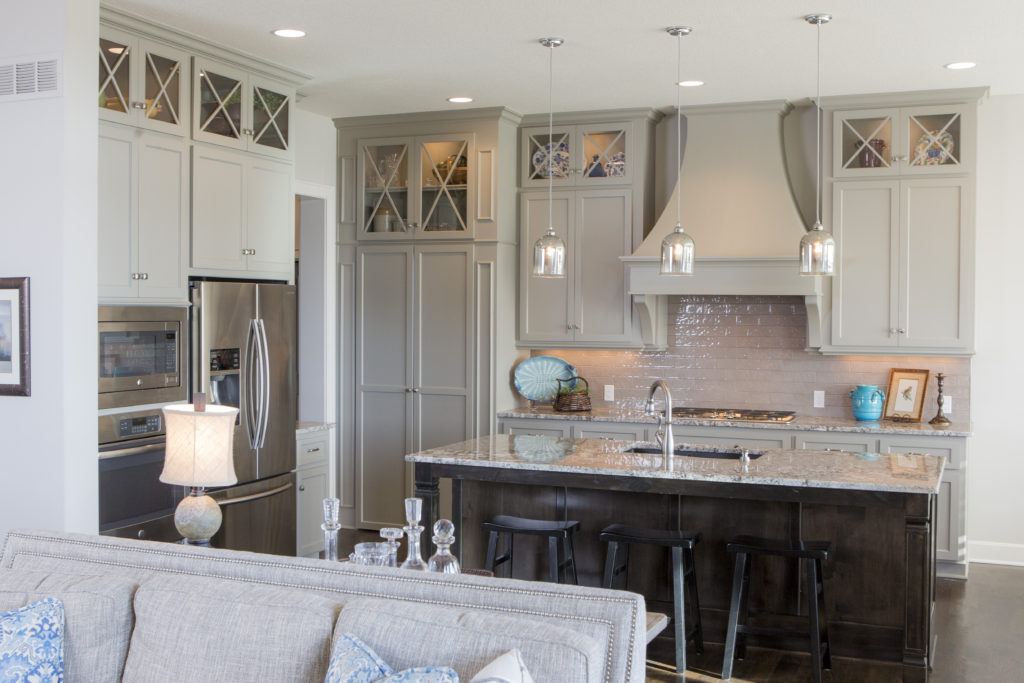 2. Counter Depth Refrigerator Here in this kitchen space a counter depth fridge creates a wider walkway through the kitchen to the garage and other rooms behind. Other trendy features include reflective tile back splash, and lit glass cabinets.
3. Touch Faucet – Touch faucets are gaining popularity because you only need to touch the faucet with a part of your body to activate or deactivate the flow of water at a preset temperature.
4. Steam Convection Oven – Who doesn't love an oven that can cook food in half the time at a lower temperature plus keep foods moister and brown bread.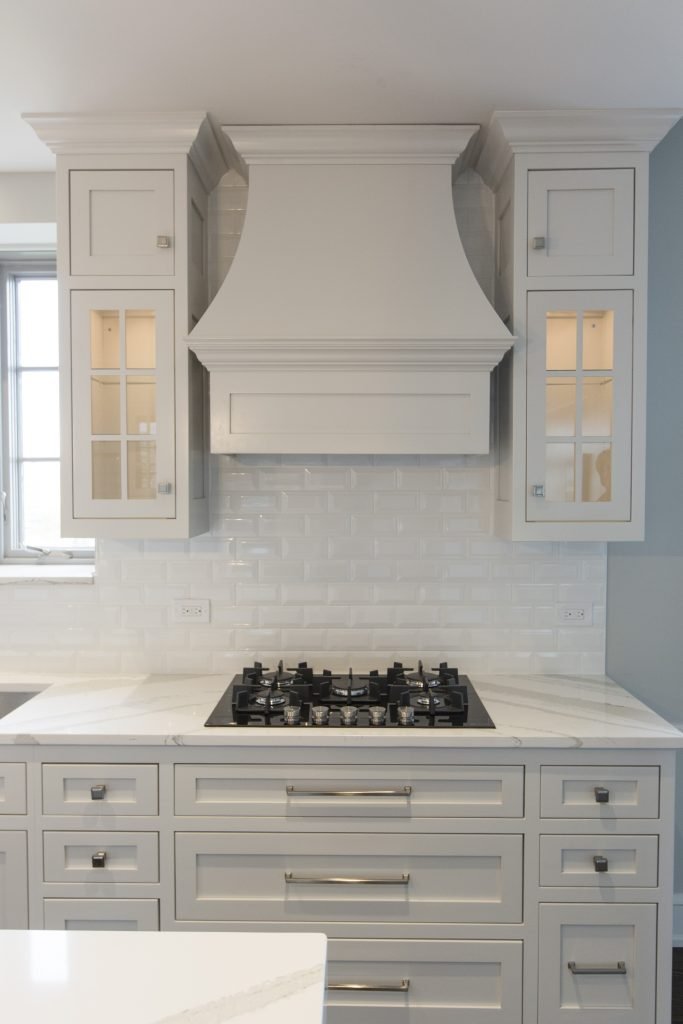 5. LED lighting
For more great ideas and photos on kitchen design or kitchen remodels, sign up for our weekly interior design blog here
Plus become a fan of Kansas City's interior designer and former host of the Living Large design show, Karen Mills, on
INSTAGRAM and FACEBOOK here!