How to Design Spaces That Are More Enduring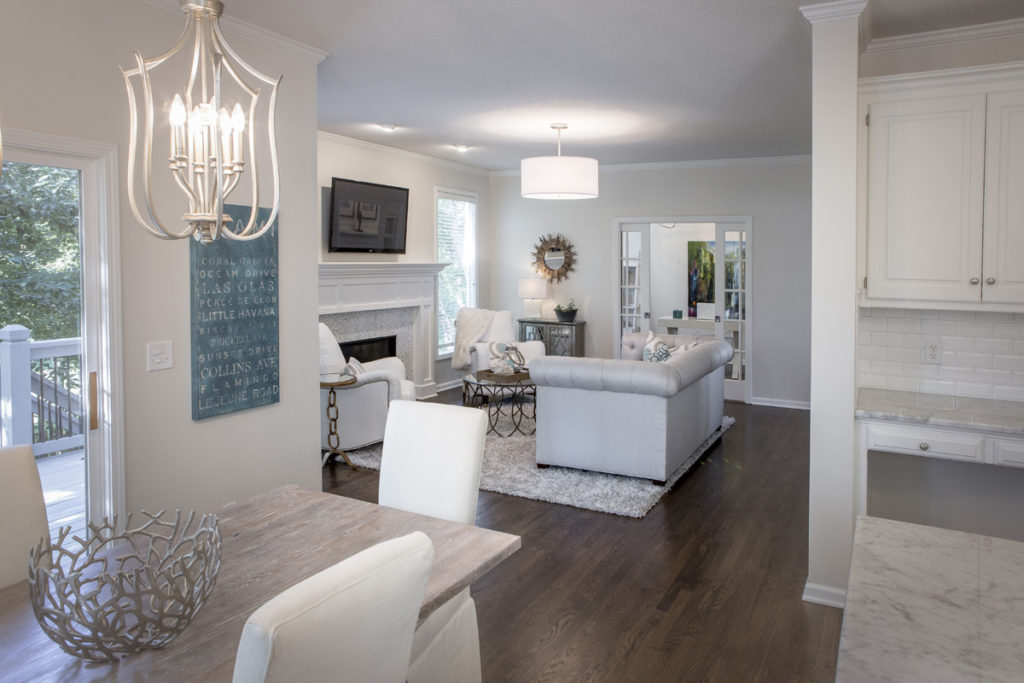 As an interior designer I've been fortunate to have the innate ability to create living experiences that are more enduring whether its a living room like this one or a work space like the shower in the next photo. In this living space quality upholstery, less patterns, and simple lines create a lasting appeal.
Even though finishes on furniture are important the most critical element to making an interior more timeless begins with finishes that are classic and enduring like this marble type tile we used on this bathroom high rise to make it last for years to come.
To read all 8 of our secrets to creating spaces with staying power that we wrote for HOUZZ, including specific examples of each, click on the link below.
For more inspiration, ideas, and photos, sign up for our weekly interior design blog here.
Plus become a fan of Kansas City's interior designer and former host of the Living Large design show, Karen Mills, on
INSTAGRAM and FACEBOOK here!