A DEEP DIVE INTO A DESIGNER'S HISTORIC REMODEL JOURNEY INCLUDING BEFORE PHOTOS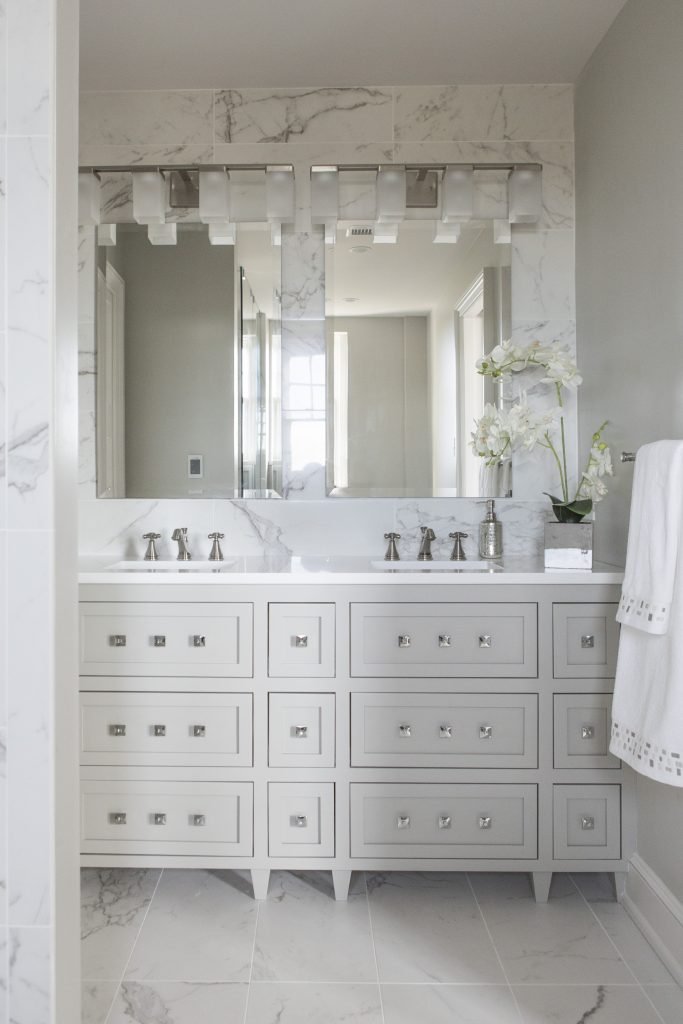 As an interior designer I know you will find this master bath remodel amazing not only because of how ugly and dated high rise bathroom built in the early 1900s on the historic Kansas City plaza was before, but also because of the transformation that takes place in such a compact space to make it live larger.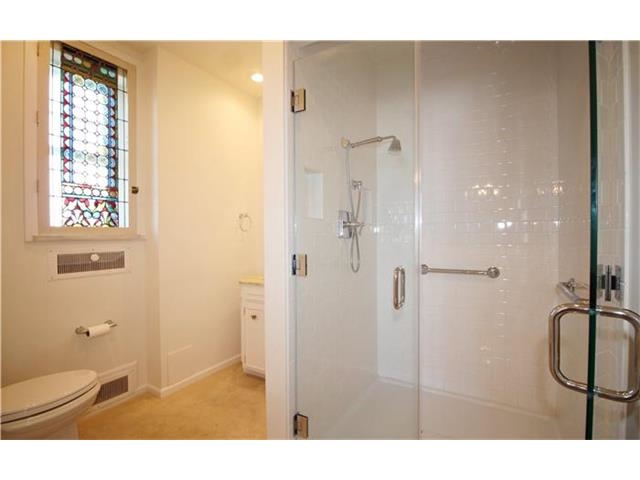 When we first entered this dated bathroom we knew we had a real challenge not only because the space was cut in half by a walled in shower, making the bathroom feel small, cramped, and unappealing but also because we were limited by the restrictions of the historic high rise.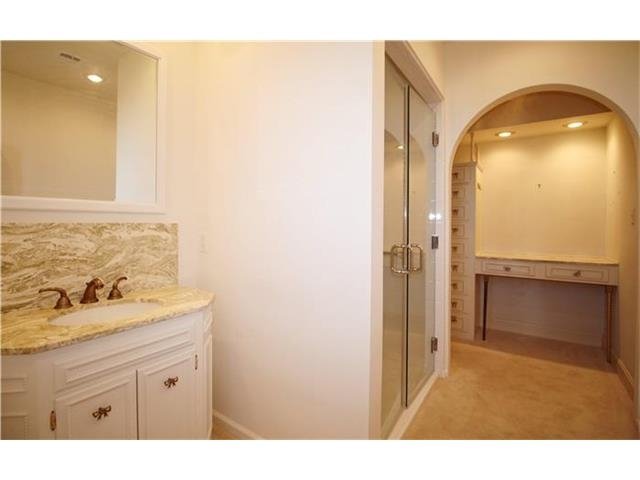 To make matters worse this ugly master bathroom only had one sink and a dimly lit dressing area that wasn't necessary.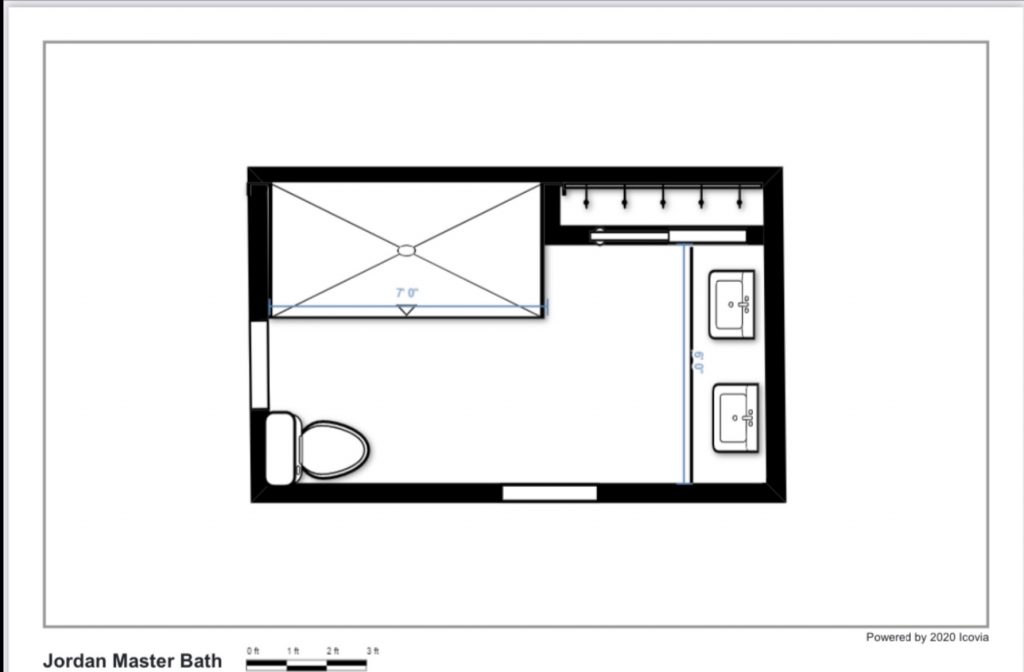 To solve this interior design dilemma we ripped out everything except the small existing closet and started over with a new floor plan, keeping the plumbing in roughly the same place to save costs. As you can see in this new floor plan we expanded the shower into the former vanity area and flipped the toilet to make the bathroom easier to navigate, while also moving the vanity to the former dressing area.
For the new sink area we designed a custom vanity that accommodates two sinks while also adding legs to the vanity to make it appear visually lighter. Drawers that wrap around the plumbing above and below make better use of the space and provide more storage.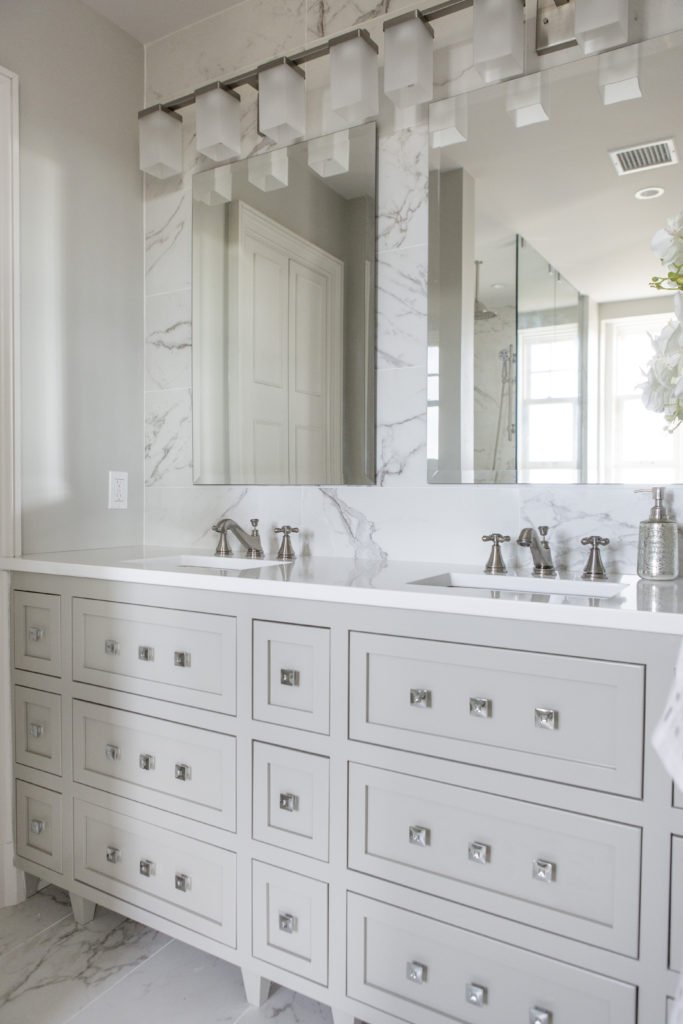 European style custom shaker cabinets with clean lines also give the room a less fussy look while the wall of tile behind the vanity add to the timeless style of this glamorous master bath that really stands out with a fresh new look.
By placing the identical Italian marble style tile on the floor and walls of this compact space, the room visually expands to live much larger than before, while the new over sized shower for two, curb less entry, and partial glass front add to the spacious feel.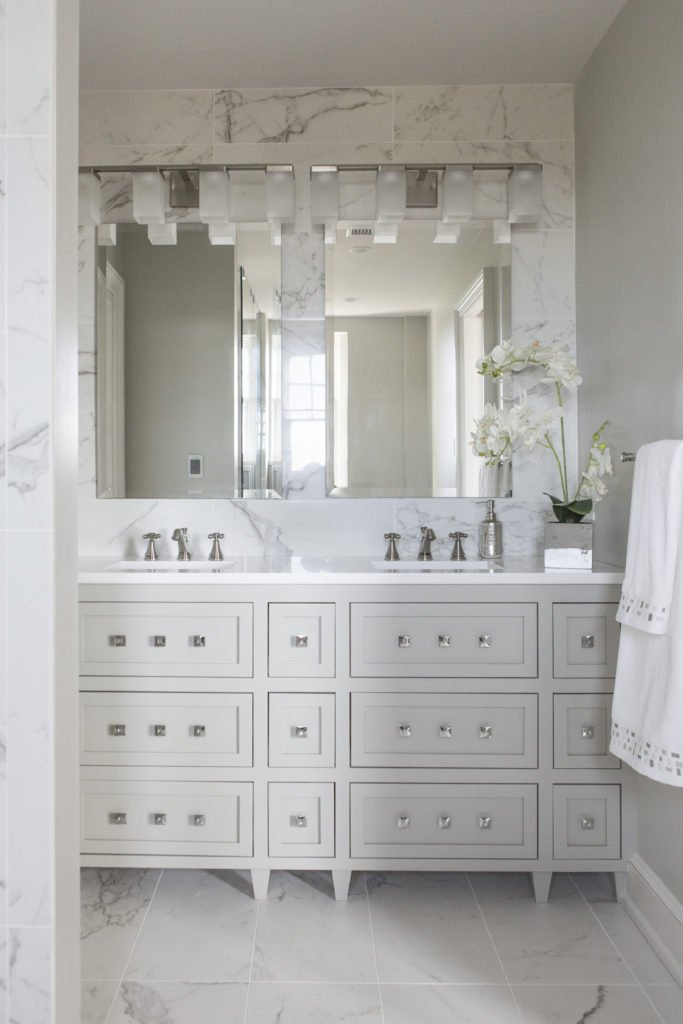 To transform your own dated bathroom into a beautiful new space that lives larger and enhances your living experience, just follow our recipe for success by improving your layout, knocking down walls, visually expanding, and adding light.
For more great interior design ideas, sign up for our design blog here!
plus become a fan of Kansas City's interior designer and former host of the Living Large design show, Karen Mills, on Facebook and Instagram now!