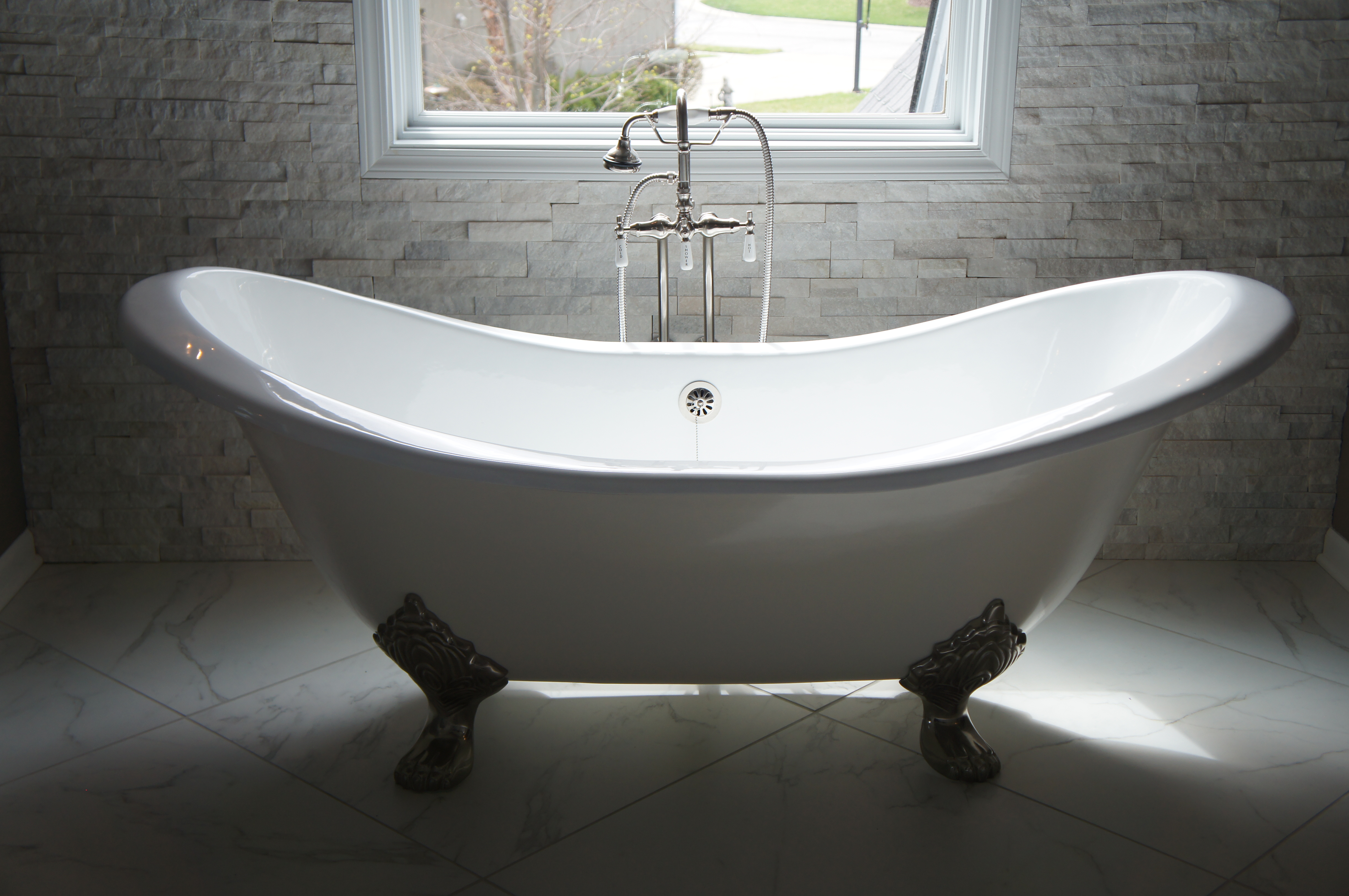 After working  as an interior designer on over 1200 projects , I've realized that most homeowners have no idea the amount of detail that goes into successfully creating a beautiful bathroom.   That's why today I'm sharing an award winning bathroom project we designed in a collaborative effort with our clients that's currently being featured by Elle Decor magazine and MSN.
The clients had a wonderful vision of a Hollywood Glam style bathroom and we helped them turn that vision of a timeless classic into reality, while ensuring the bath was also warm, inviting, and up to date.
Since we already had a vision for the Hollywood glam design style, we began by selecting a color scheme from Benjamin Moore.
Then we discussed requirements for functionality including layout/space planning, storage, electrical requirements, and more.  And even though we loved the glossy marble finish on the floor, we opted instead for a matte finish to minimize slippage.
The existing fireplace was not being used, so we decided to replace it with a fabulous custom make up cabinet where our client could relax and get ready.
As we began designing the beautiful custom vanities, we made sure they were functional with drawers deep enough to fit requirements for storage and built in electrical outlets for recharging toothbrushes/razors.  We did the same thing for the custom make up cabinet, opting for mirrored fronts  instead of glass on the upper cabinet doors to hide toiletries and make up.
Marvel floor tile by Atlas Concorde
Once the beautiful custom cabinetry design was finalized, we begin selecting the other finishes for the bathroom including a gorgeous stacked stone with embedded crystals for an accent wall behind the tub, a free standing tub, counter tops, back splash, floor/wall tile, plumbing fixtures, pulls, and light fixtures along with a lighting plan.
But we didn't stop there.  Once the walls were up, we sketched plans on exactly how to layout all the different colors and sizes of tile we had selected so  we would have just the look we wanted.
The result?  A beautiful one of a kind award winning bathroom that our clients enjoy every day that helps reduce stress and make life better!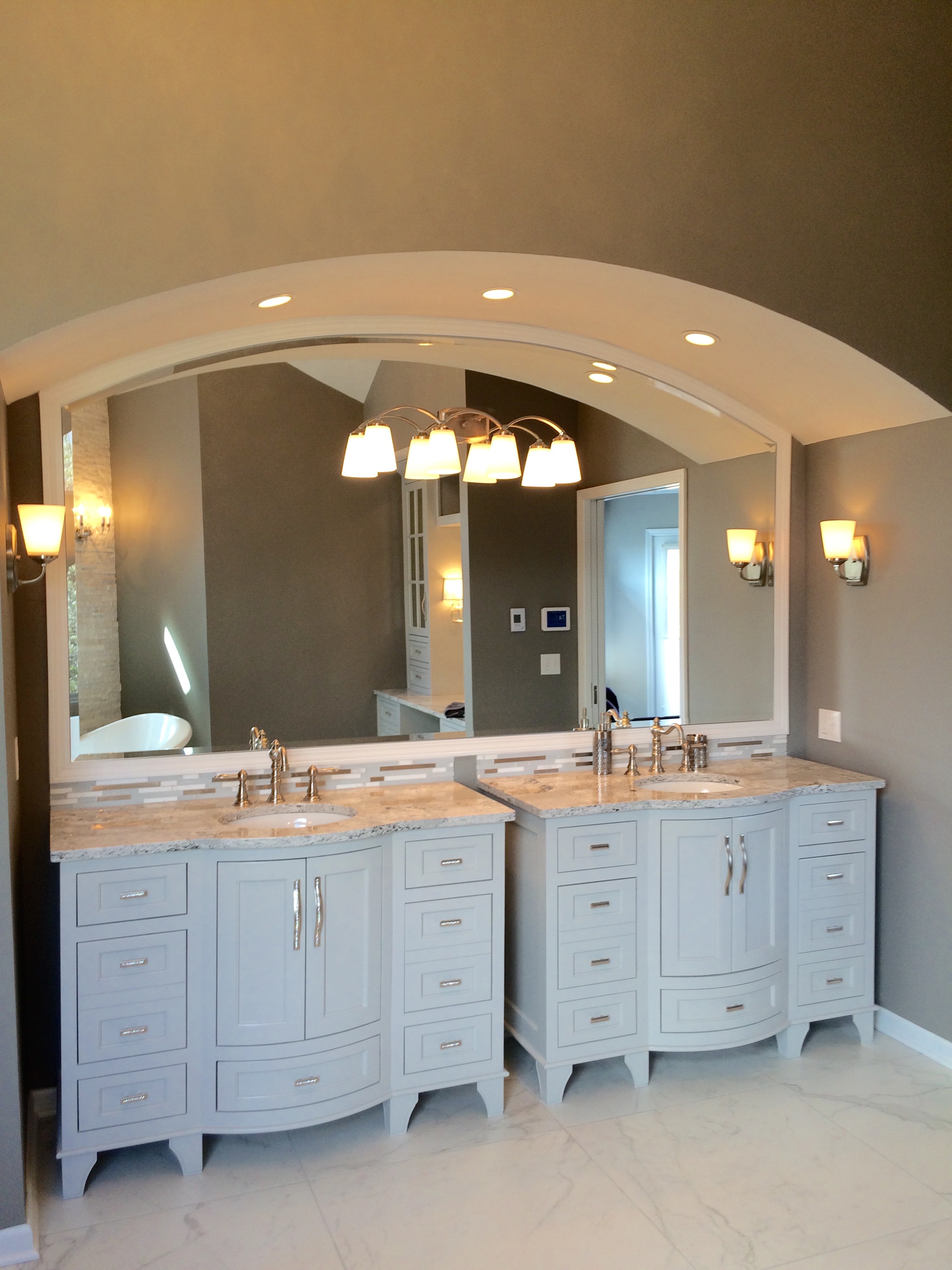 For more great ideas and photos, sign up for our weekly design blog here!
plus become a fan of Kansas City's designer and former host of Living Large, Karen Mills, on Facebook here.