Because I've personally had to deal with the challenges of downsizing from a house to a much smaller maintenance free space I wanted to share 3 ideas for visually enlarging your smaller living space.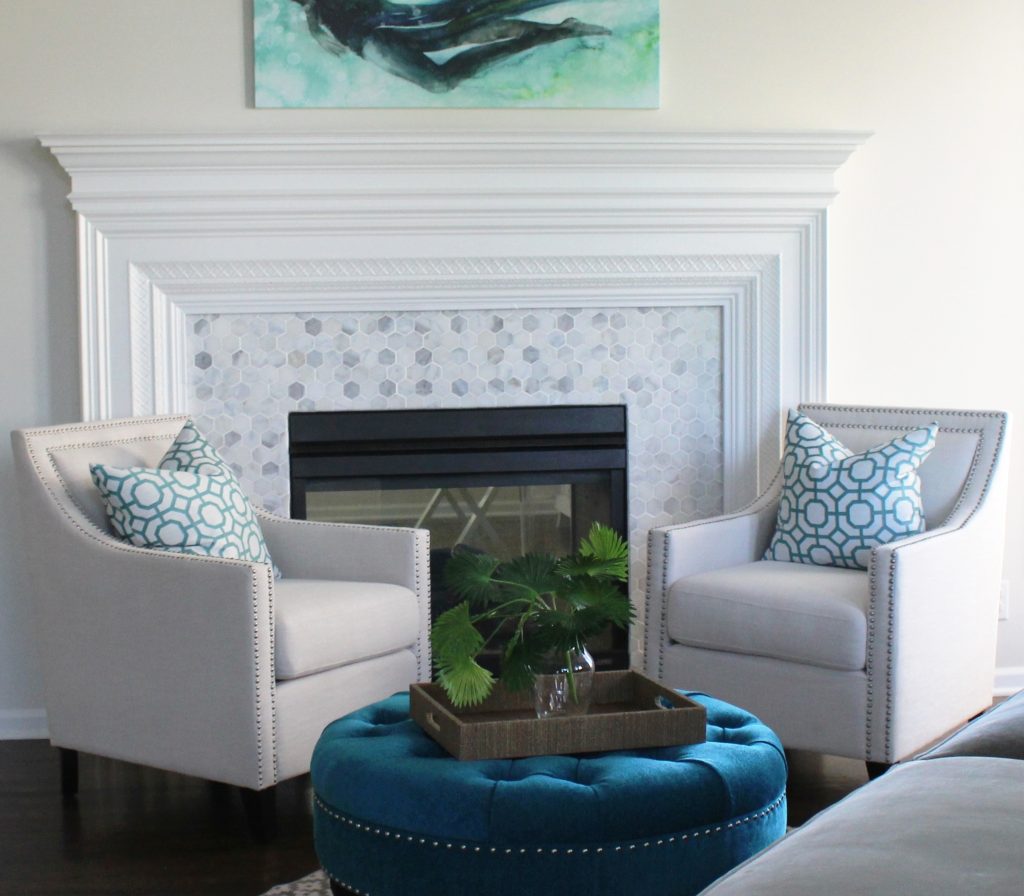 1. Lighten up Your Color Palette In this living room we went from dark and heavy furniture and finishes to light and airy. Why? Because lighter colors reflect light instead of soaking it up, creating a lighter room that lives larger. Here we reupholstered the chairs in a light neutral color, installed lighter fireplace tile, painted the walls Shoji White by Sherwin Williams, introduced a lighter rug, and then darkened the floors so the furniture would appear to float in this lovely room just beyond the front door. But if you prefer a darker moody vibe, then as an interior designer I recommend you select wall colors and furniture in a similar darker color that will make the walls disappear.
2. Select Furnishings That Seem Visually Lighter. In this living space we reupholstered a dark heavy sofa that overpowered this room into a solid light gray color which makes the sofa here work. In addition we lightened up the fabrics on the dark chairs, and layered in a light color rug along with light walls, a lighter ceiling fixture, and fireplace tile. Then finally we purchased lightweight furniture – a coffee table, end table and mirrored cabinet that don't take up any more space visually.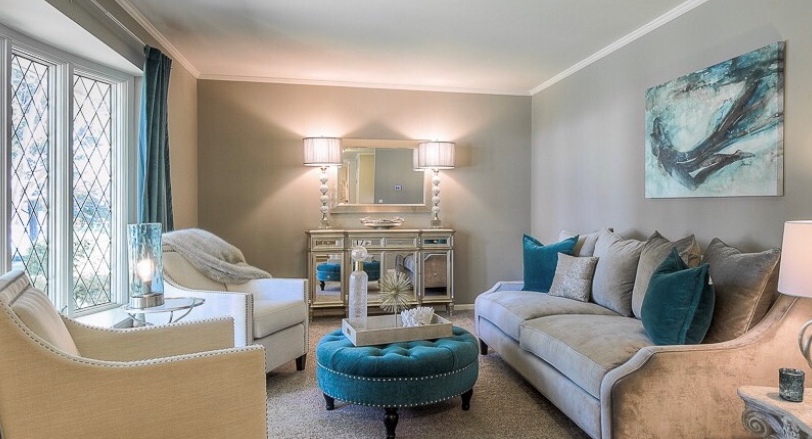 2. Add lighting – By placing the large taupe sofa in the sunlight against the taupe gray walls it visually begins to shrink in scale, while the white chairs against the window bounce light around the room. A mirrored cabinet in back and several lamps also add light and life to this space.
Looking for more great ideas that you can implement?  Sign up for our weekly interior design blog here
Plus become a fan of Kansas City's interior designer and former host of the Living Large design show, Karen Mills, on Facebook or instagram here!