Tips for Updating Your Living Space with Budget Savvy Ideas
If you haven't updated your living room for 5 years or more, it may be time for a refresh. If your budget doesn't allow you to start completely over, why not opt for a one day makeover or refresh instead?
Even though the majority of my time as an interior designer is spent on custom design and remodel projects, when I have a spare hour or two I love helping enthusiast homeowners style their space using existing furnishings in their home to create a fresh new look. So if you're ready to refresh your space or update using existing furnishings, here are my top three tips!
1. Create an inviting floor plan that emphasizes your focal point whether its a fireplace or view, for example. If you don't have a focal point, design one yourself by grouping items together such as a sofa table or chest with a piece of artwork overhead and a table lamp and/or tabletop decor.
In this room the client started with a favorite piece of art over the mantel and we replaced the fireplace tile along with upholstering the existing chairs and ottoman to create a fabulous new look!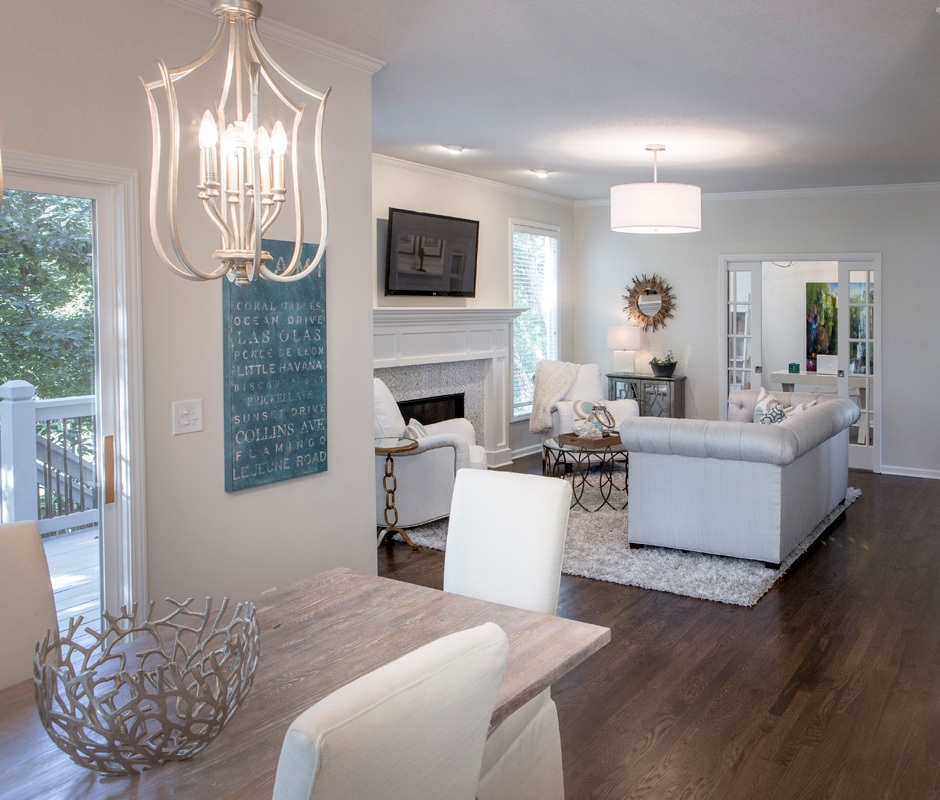 2. Shop your entire house for furniture/furnishings you can use in your room. Keep those items you discover in mind as you start to put together your room, bringing ones you think might work to a staging area nearby.
As an interior designer I often re purpose items to make them work in a space such as this family room where we reupholstered the sofa and chairs along with layering in a new rug, repainting the walls, adding a new light fixture, and decor.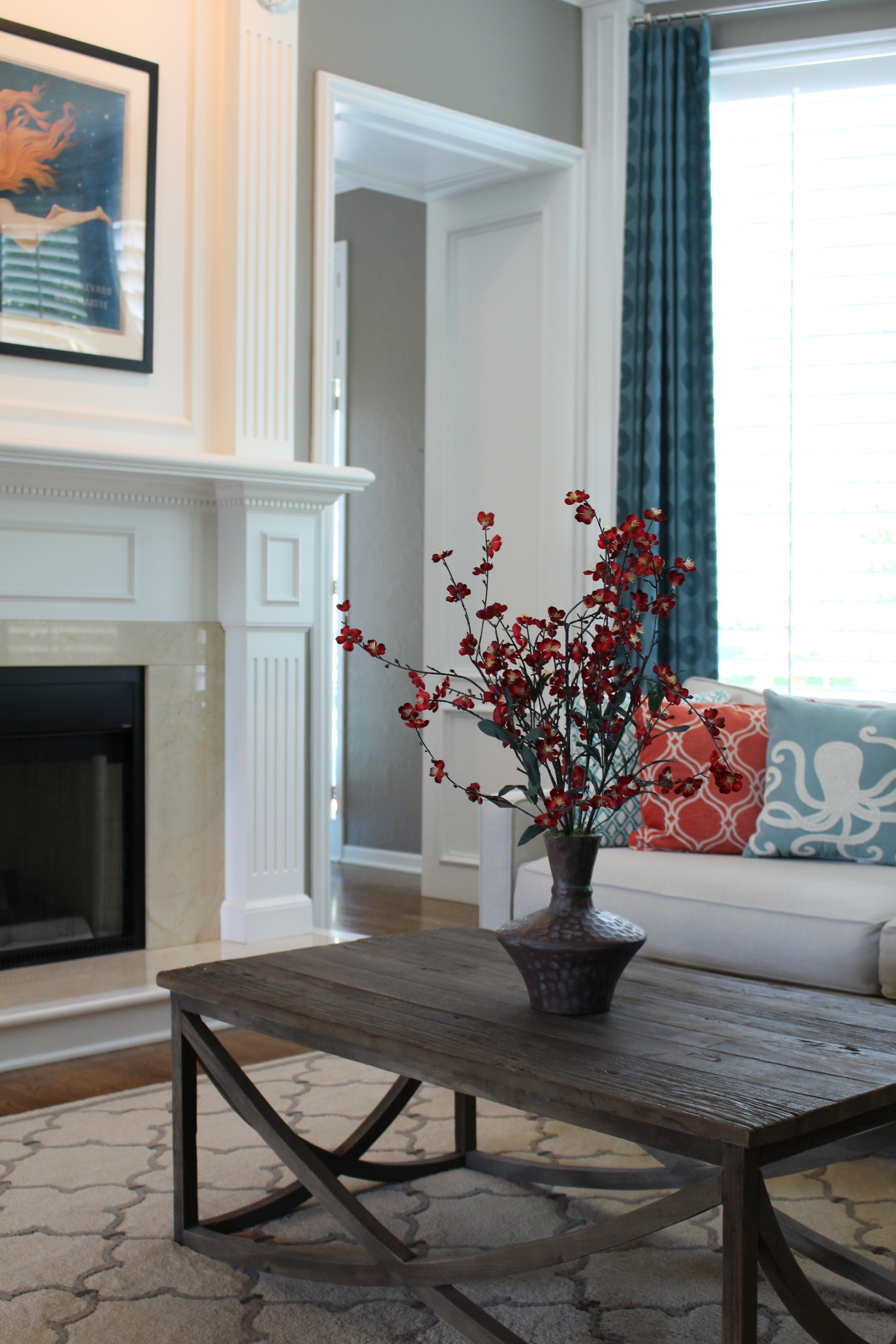 3. Add a pop of color with accents throughout your room with pillows, art, drapes, decor or an area rug. Remember, you can repaint or re purpose items to use in your refreshed room also.
For example, a chest could repainted and moved to your entry, used as a focal point in a living space, or even placed behind a sofa. Ottomans can be upholstered and tucked under a sofa table for extra seating, used as a coffee table or pulled up to a comfy chair.
In this fabulous ocean blue living room, we began with existing mermaid art as inspiration, introducing bold blue and orange pillows along with custom blue drapes.
Looking for more great budget friendly decorating ideas? SIgn up for our weekly interior design blog here
Plus become a fan of Kansas City's interior designer and former host of the Living Large design show, Karen Mills, on
INSTAGRAM and FACEBOOK here!
<