How to Make Your Bedroom More Appealing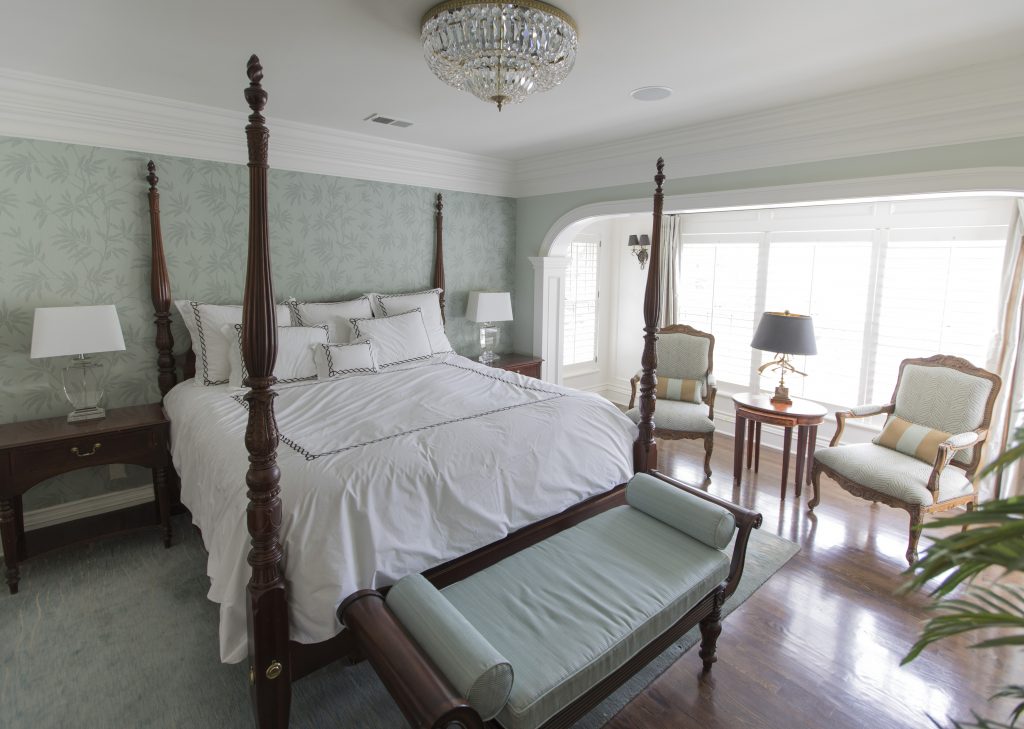 1. Lack of a Focal Point – Often as an interior designer I walk into a bedroom to discover a stark cold space that has no focus. With interior design a bed becomes the focal point and we need to enhance it.
Here in this beautiful inviting bedroom we enhanced this poster bed with crisp white bedding, a fabulous textured leaf wallpaper, and a warm hand knotted wool rug with matching lamps and nightstands flanking it and a bench.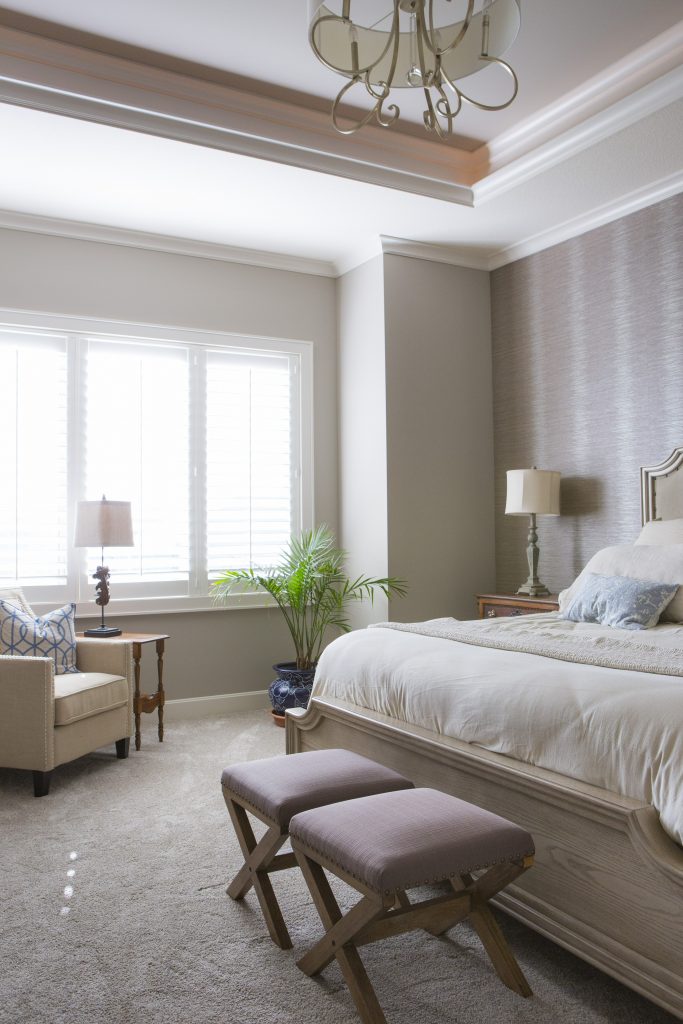 2. Uninviting – To create a more inviting bedroom with the existing American antiques our interior design firm layered in a upholstered bed with wallpaper behind, an attractive chair, and washable European linens that invite to come jump into bed.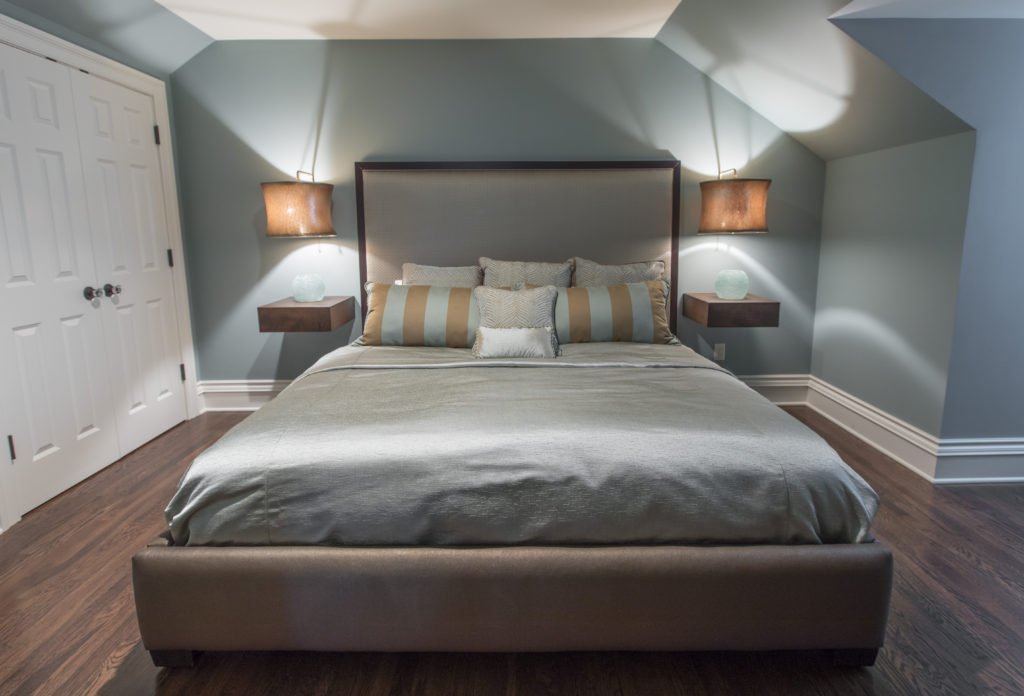 3. Too Cluttered or Crowded – In this tiny converted attic bedroom we didn't want the room to feel to crowded or cluttered with this king size bed the clients requested so we designed a bed that didn't overwhelm the room along with floating bedside tables and lamps that didn't take up any more room on the floor. The lamps also add an inviting element with their low light. Headboard and custom bedding fabrics in more neutral calming colors help keep the space from feeling too busy.
Looking for more great bedroom design or decorating ideas? Sign up for our weekly interior design blog here
Plus become a fan of Kansas City's interior designer and former host of the Living Large design show, Karen Mills, on
INSTAGRAM, FACEBOOK, TWITTER, or LINKEDIN here!