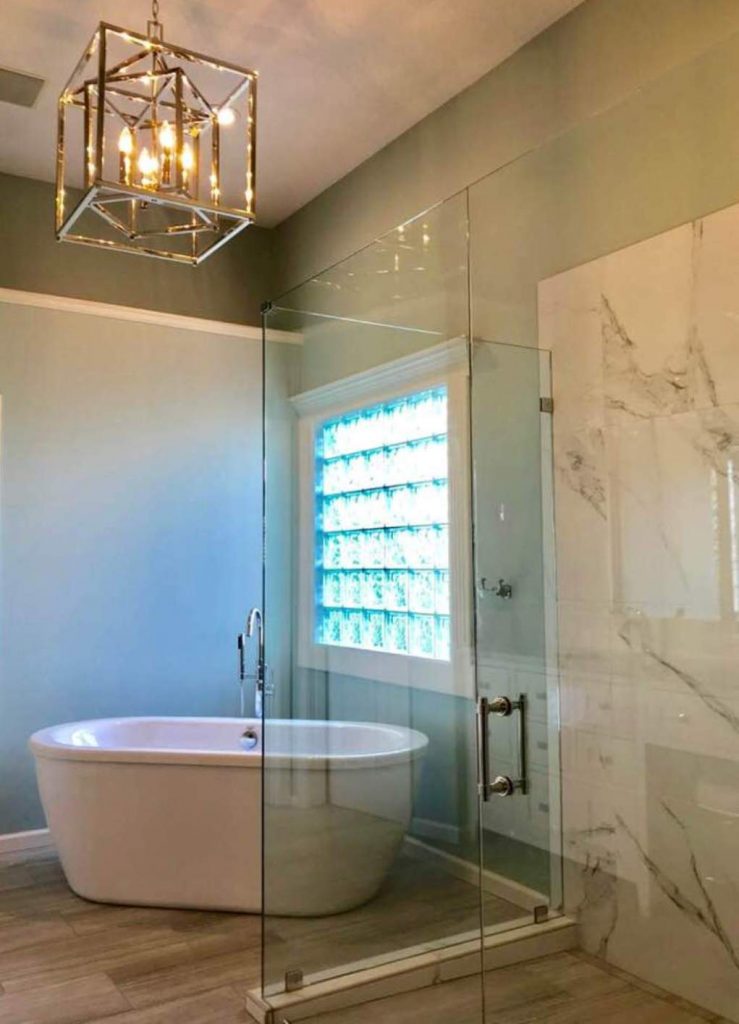 As homeowner one of our biggest fears when remodeling is that we will make a mistake, especially one that could cost thousands of dollars. Read on for 3 common mistakes I notice as an interior designer that homeowners often make in their bathroom remodels.
Poor Layout – One of the biggest keys when space planning your bathroom is to ensure its functional. Not only do you need adequate space to move around and access what's needed without bumping into things but you also want a beautiful bathroom that invites you to experience it. Here in this gorgeous custom bathroom, we added glass shower walls to make the space feel larger and lighter, while also creating a focal point beyond with a free standing tub and beautiful chandelier with plenty of space to maneuver around.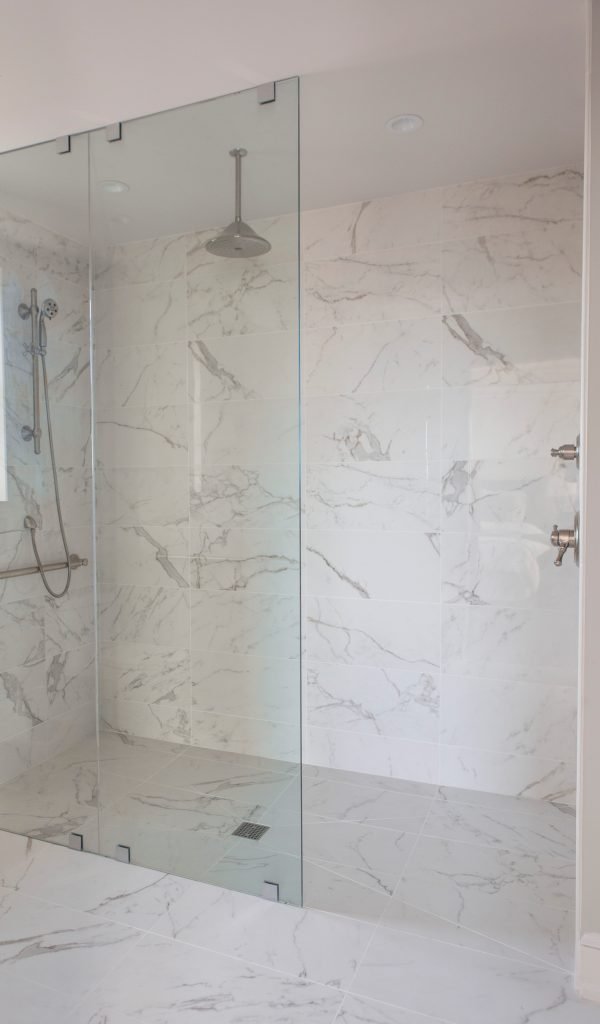 2. Too Trendy – Even though as an interior designer I admit that I love timeless spaces, have to admit its fun to add a trendy element that's new. But I only recommend adding a trendy finish if it either enhances the design and if its easily replaced without much expense like a back splash, wall paint, or light fixture.
In this gorgeous bathroom remodel not only did we open up the closed off spaces in this room, but we also went with a classic marble finish to create a more timeless look that could last for 30 years or more instead of adding accent tile that often dates a bathroom more quickly than anything else.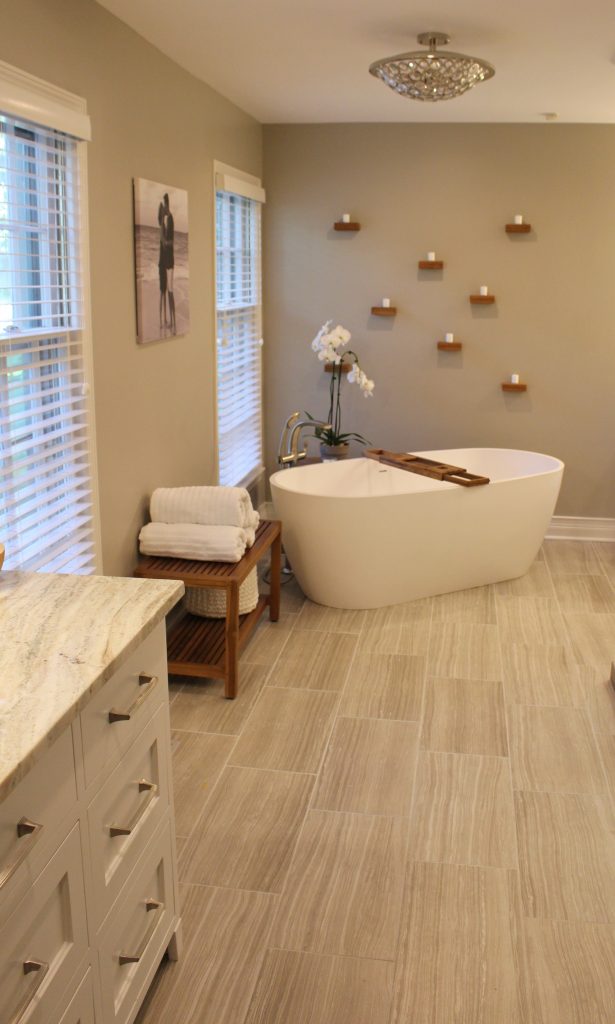 3. Wrong Finishes – Wrong finishes can be anything from the wrong color, size, or pattern to how all the finishes (cabinetry, paint, tile, light fixtures, etc) come together to create a cohesive whole. The biggest problem I see as an interior designer are the homeowners who chose to do it themselves, but don't have an eye for design. The final result? Thousands of dollars of investment in what may be beautiful cabinetry, tile, and lighting that just doesn't work well together.
Here in the bathroom we selected finishes that were classic and simple in style to create a calm inviting space that will appeal for years to come.
For more great ideas and photos on bathroom remodels or interior design, sign up for our weekly interior design blog here
Plus become a fan of Kansas City's interior designer and former host of the Living Large design show, Karen Mills, on
INSTAGRAM and FACEBOOK here!