When these Kansas City area clients purchased a brand new home that was already finished, they were excited to start over with new furniture too except for a few family heirloom pieces that had sentimental meaning.   So they called on our interior design firm who had worked with them before to solve their design dilemma.
First they needed to incorporate an antique coffee table into the interior design of this spacious living area so we placed the table front and center to create a wonderful conversation piece and cohesive look with the outdoor fireplace beyond.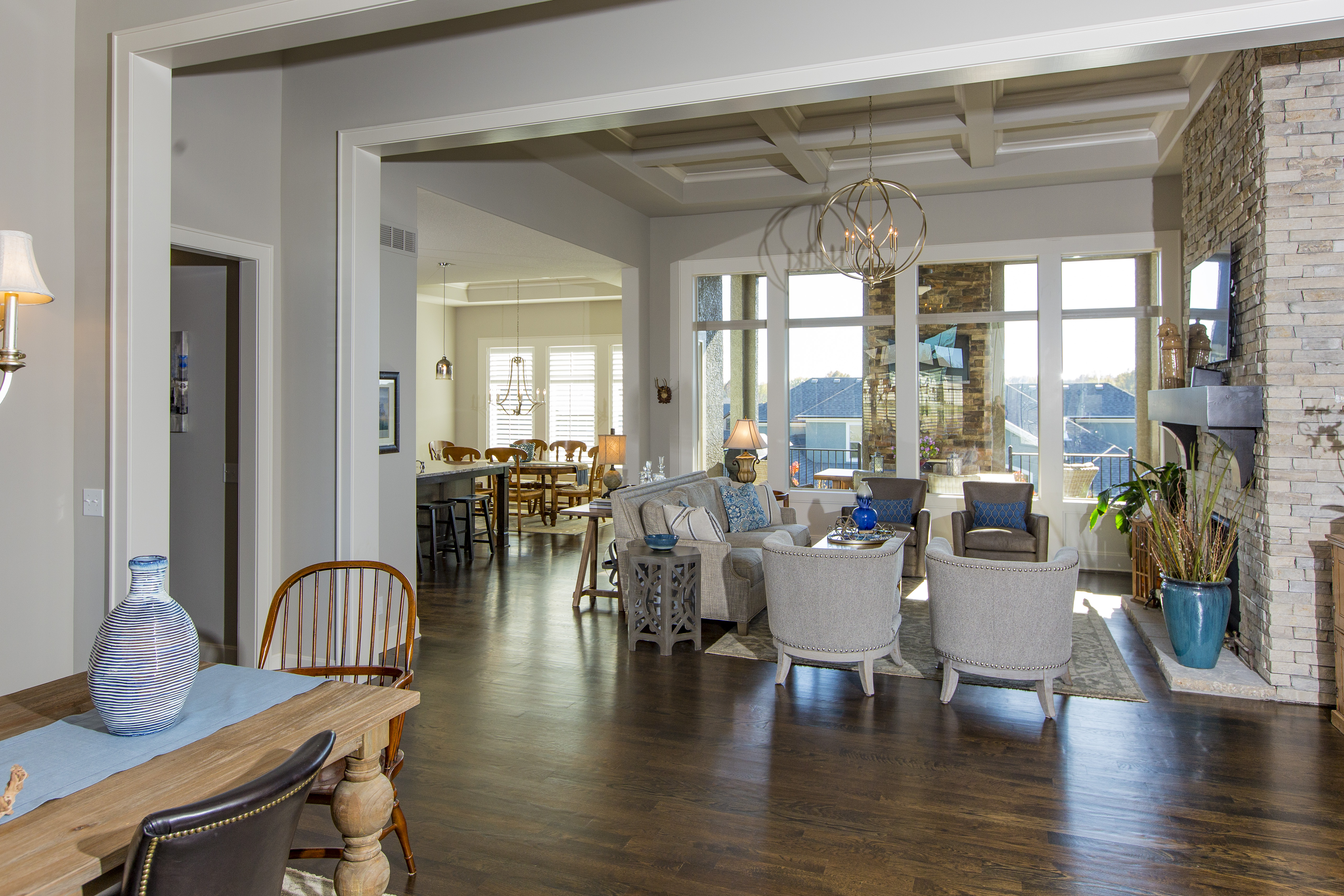 As we placed key heirloom pieces the homeowners wanted to incorporate, we had to ensure the pieces complemented the interior design overall because the main living area was an open concept.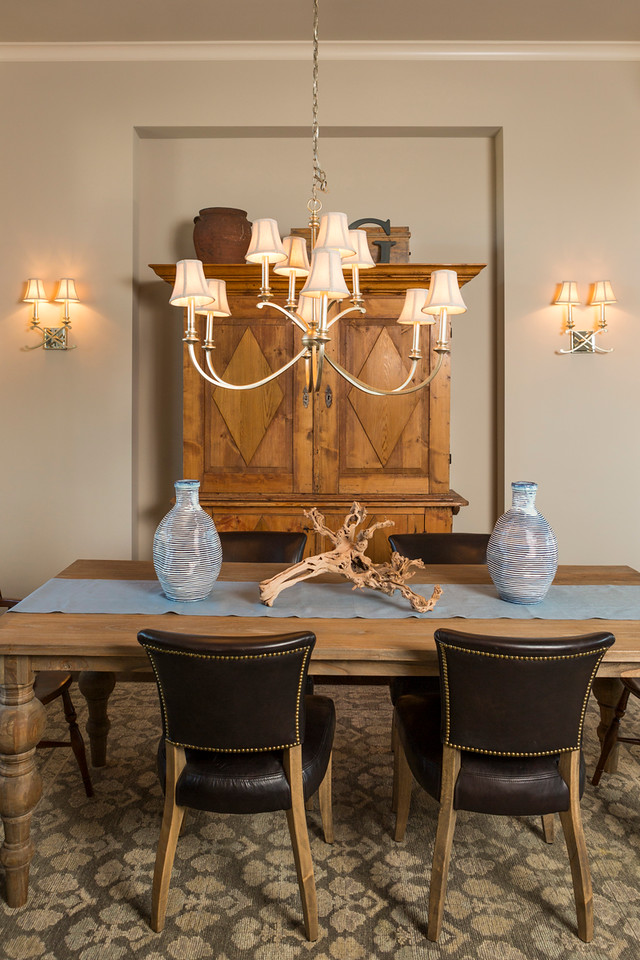 The armoire in the dining area was another existing piece that needed to be incorporated so we placed it behind a rustic style table with two existing end chairs that reflected an era gone by.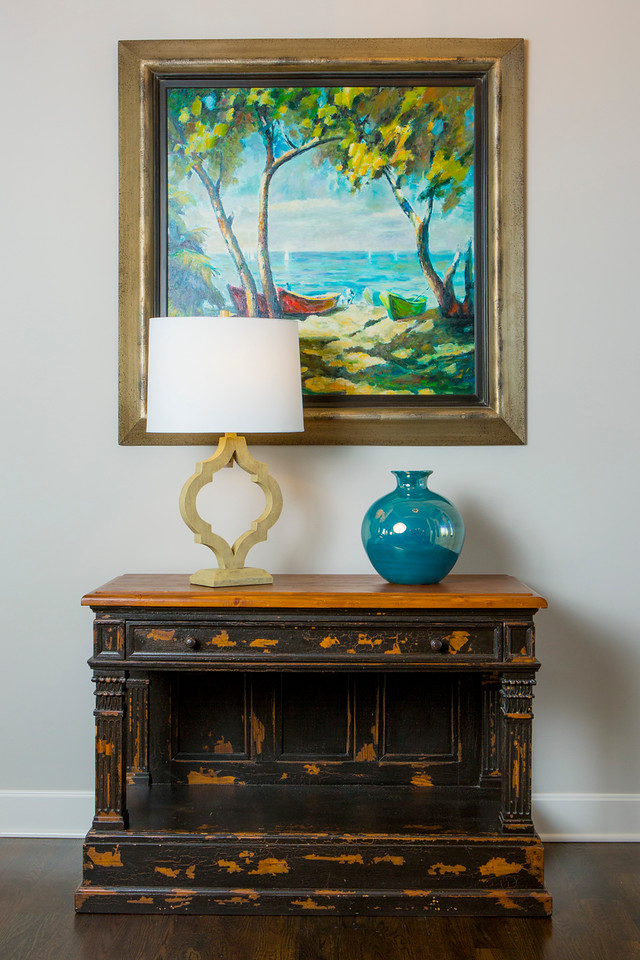 The entry chest, initially one of the biggest dilemmas because of it's orange speckles, fell into place beautifully once we placed an existing piece of artwork that picked up the same colors as the chest.  To finish off the look we added a more contemporary lamp and vase that mimicked colors in the painting to create a wow factor in the foyer.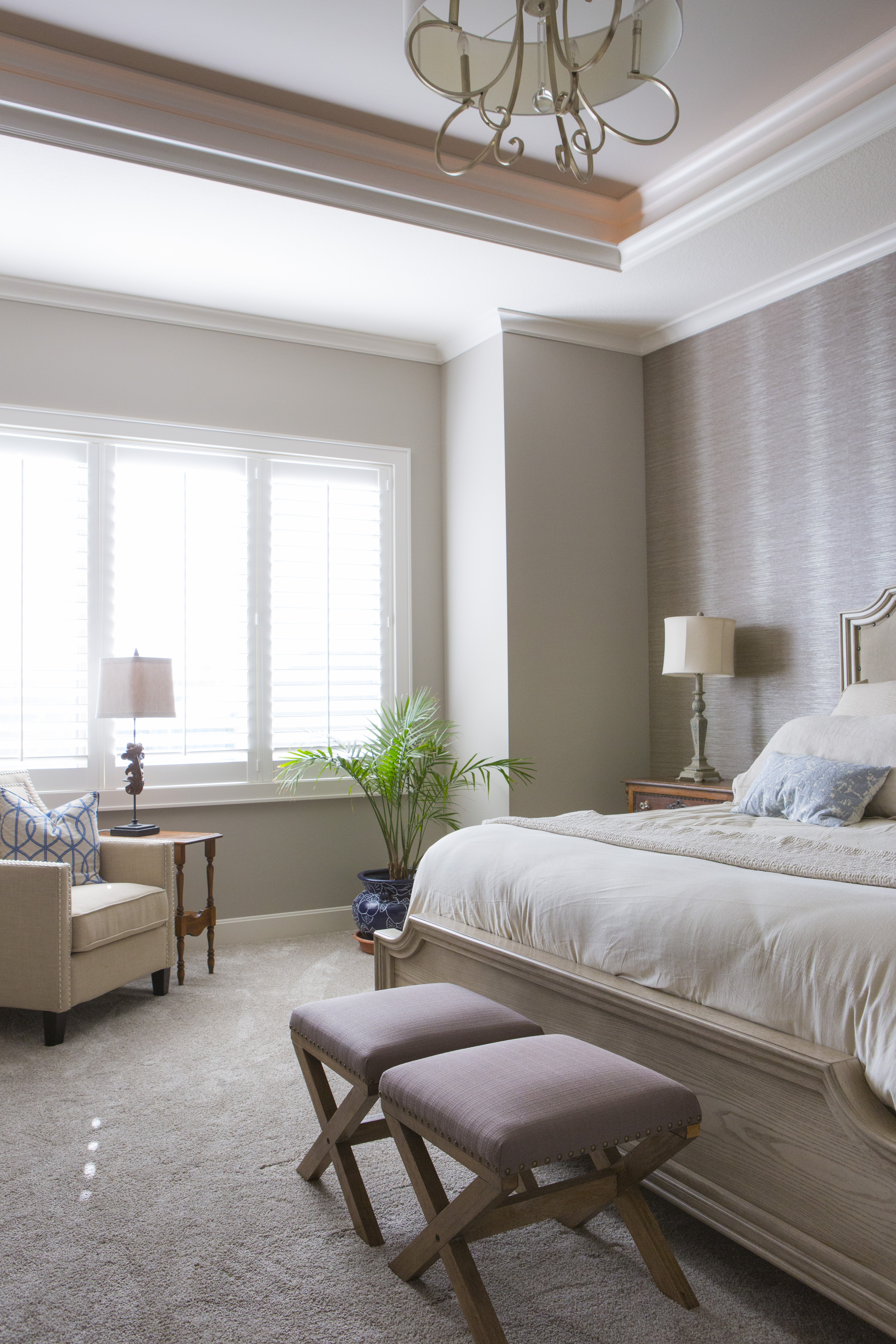 The master bedroom suite was also finished in warm gray colors so by repeating the orange wood hues of family heirlooms around the room along with designing simple custom bedding, the room complemented the antique pieces instead of competing.  A rustic bed and benches also help reinforce the timeworn feel of this space, making it more inviting and serene.
plus become a fan of Kansas City's interior designer and former host of the Living Large design show, Karen Mills, on Facebook here!