1. Open up kitchen to rest of the house
In this kitchen we took out the wall to the former dining room and the wall to the maid's quarters on the opposite end to create a space that lives large and even has enough room for a sit down island.  Once the walls were removed we matched the wood floors of the dining (now hearth) in the kitchen which also visually expands the kitchen so it lives larger.
2. Use lighter colors on walls and cabinetry
By selecting colors that are similar in hue and lighter in color, this kitchen becomes more cohesive and ultimately feels larger because the lighter colors bounce light around the room.
In this kitchen by designing a lighter white/gray color palette including the table/chairs, back splash and wall color, the room seems to visually expand also as light is reflected throughout.
  3. Add great lighting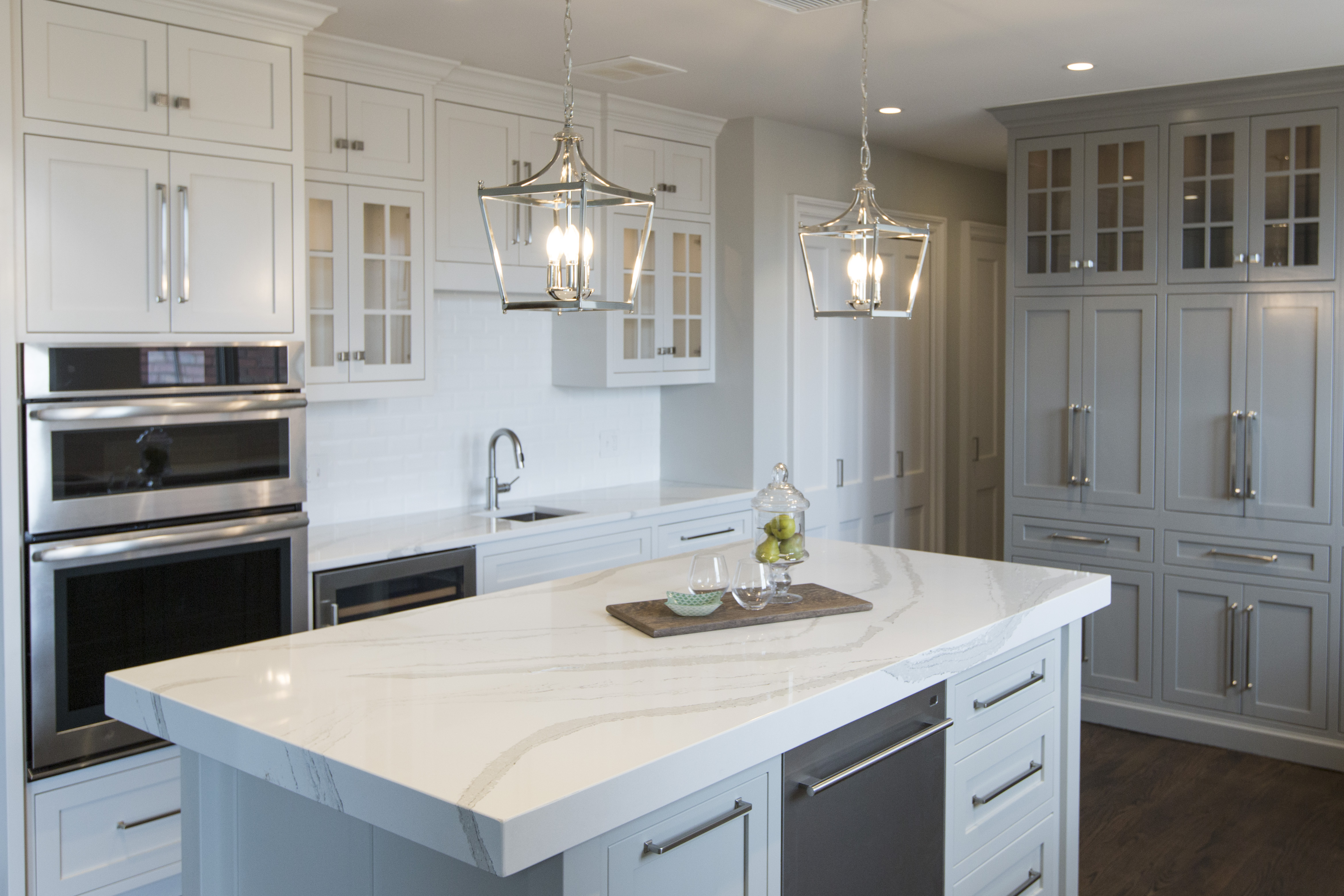 Great lighting can make or break a room, especially a kitchen.  Here in this kitchen we not only added great under cabinet lighting, beautiful chandeliers, extensive general lighting. and lit glass cabinetry but we also coordinated the lighting to be the same color temperature so it flowed together beautifully.
Here's another example of a smaller kitchen where we layered lighting to create a wonderful ambiance and a happy place to spend cooking or entertaining.
For more great ideas on kitchen design or other topics sign up for our weekly interior design blog here
plus become a fan of Kansas City's interior designer and former host of the Living Large design show, Karen Mills, on Facebook here!