If you're ready to get outside and enjoy the weather here are my 3 tips for setting up your outdoor space to relax, entertain, or just take a nap.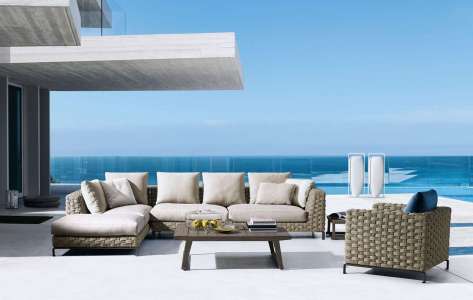 1. Create a Comfortable Seating Area
High quality seating in a  "L" or "U" shaped configuration like this outdoor room by B&B Italia helps create an inviting space that's also comfortable. Here the cozy grouping invites conversation and draws visitors in for a closer look while not competing with the view beyond.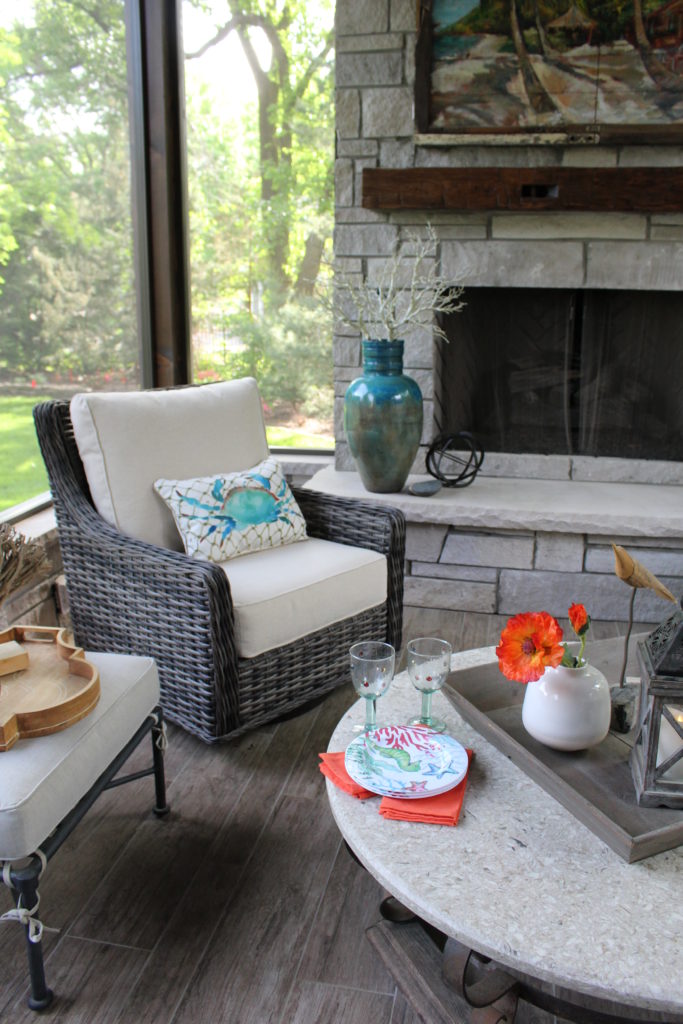 2. Introduce Fun Accessories
Some of my favorite accessories as an interior designer are bold pillows, live flowers or plants, and trays for the outdoors like shown in this porch photo. 3 Tips for Reducing Stress and Nurturing the Soul While Staying at Home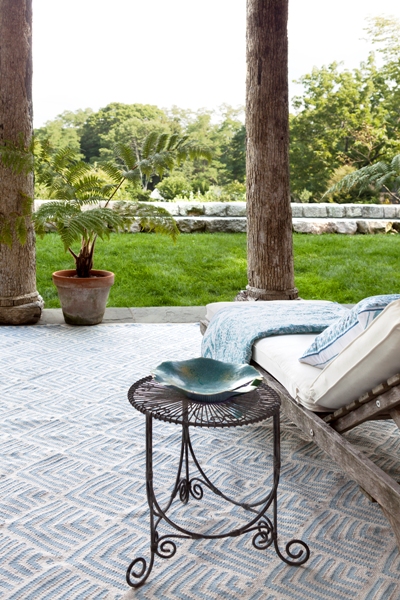 3. Layer in an Area Rug to Create a Cozy Grouping
Placing an area rug underneath a seating area helps define the space and make it feel more like the indoors like this rug by Dash & Albert.  Interesting accessories in blue – throw and bowl along with a pillow add to the finished look.
For more great ideas sign up for our weekly interior design blog here
plus become a fan of Kansas City's interior designer and former host of Living Large design show, Karen Mills, on Facebook here
and if you have a porch to decorate, check out my article on Houzz titled Get Your Porch Ready for Spring Sitting.