Does your interior feel "blah" or boring even though its filled with furniture? Often the reason a space looks unfinished is because rooms either lack the key ingredients to make them come alive or the key ingredients aren't placed in a way that creates harmony and variety. So here are my 3 tips to transforming your interior ordinary to extraordinary!
1. A Color Story – The first thing usually missing is color and I don't necessarily mean bold color, just a lack of cohesive color throughout.  In this bedroom design even though the grayed out blue hue isn't dramatic by placing it on the headboard, bedding, bench, and drapes it creates a calm and quiet color story for the person who will sleep there.
In contrast this dramatic living space by Kravet above shows how you can create drama in a room by using bolder colors like the warm reds used throughout to draw your eye around the room along with the blue that plays a supporting role and nice contrast in the interior design.
2. Accent lighting – Having ample accent lighting in a space makes it more inviting and interesting. And as a general rule,  you need at least three or more lamps in every living space to add ambiance to your interior design.
.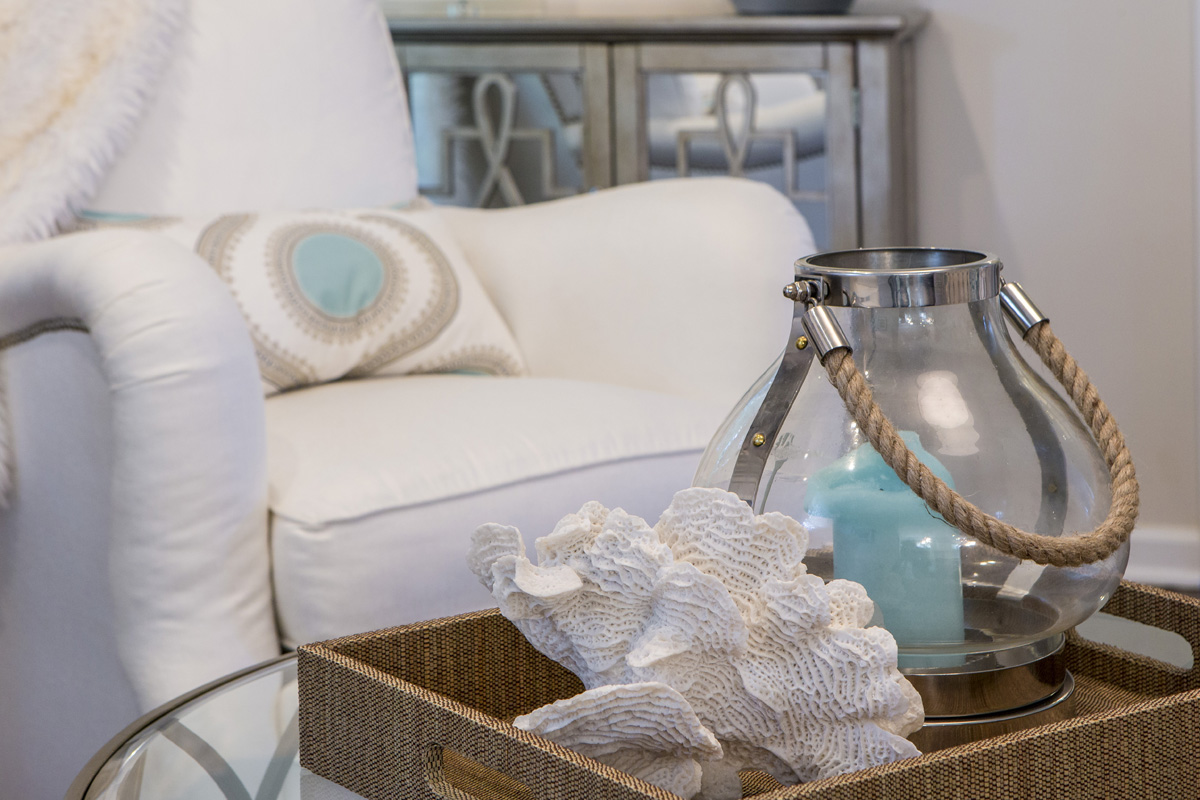 3. Groupings of large accessories – Most people buy smaller accessories which when grouped together often creates a feeling of clutter, adding tension to your space instead of ambiance to your overall interior design.  Instead strive for a balance of accessory sizes with more emphasis on large than small. And when placing items together think about taller placed behind wider or grouping like items together like these ocean items placed on the tray here.
Another key to successfully accessorizing includes selecting colors, styles, and textures that will enhance your design and grouping accessories together to create vignettes or points of interest throughout your space. For example when I'm adding the final touches to a project as an interior designer, I often mix not only sizes of accessories but also textures which gives the vignette or grouping a more interesting mix.
For more great ideas on how to transform your interiors from boring to fabulous sign up for our interior design blog here
Plus become a fan of Kansas City's interior designer and former host of the Living Large design show, Karen Mills, on 
INSTAGRAM and FACEBOOK here!
<