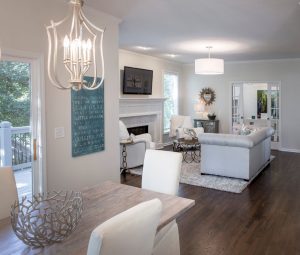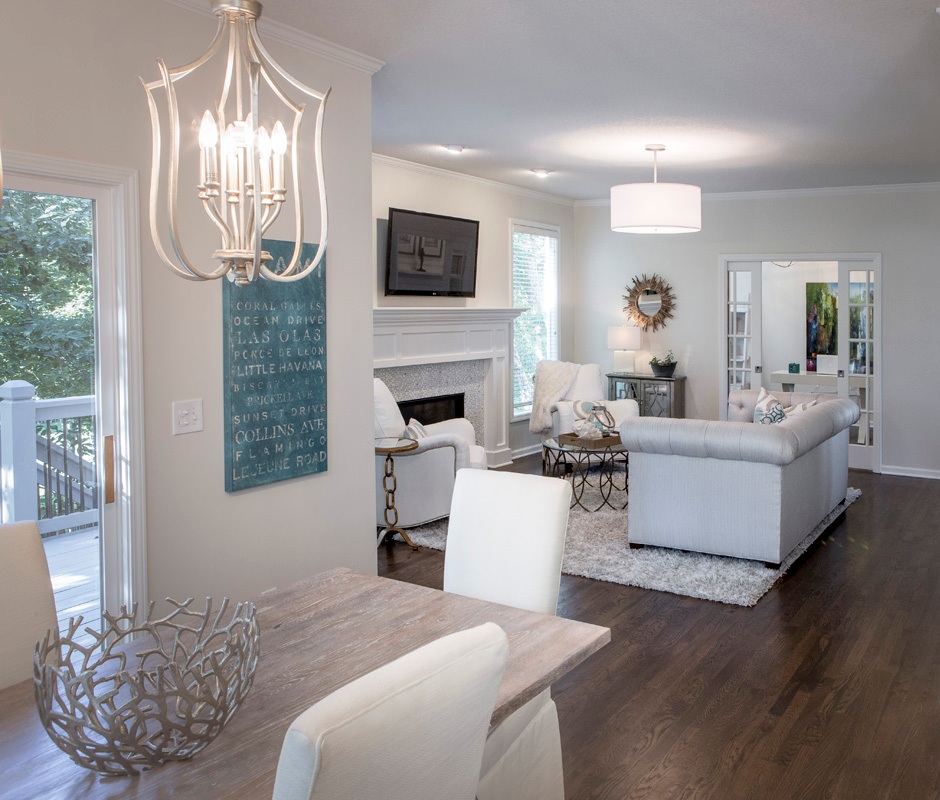 Choose One Color Hue – When an interior designer says the word hue, we are referring to a color family such as blue, white, or black, for example. By focusing on one color like the white we selected for this family room area, you can make a huge impact. Here the white colors vary from walls and trim to finishes, furniture, and floor coverings.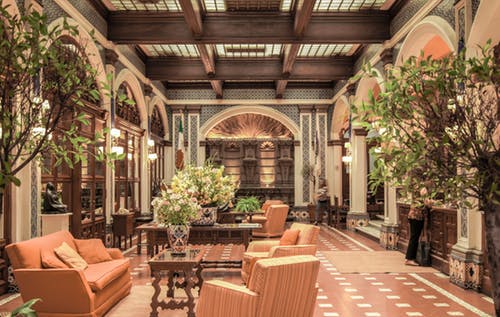 2. Use a softer variation of color hue on upholstery or walls. In this lobby living area space, a darker color of pumpkin grounds the floor, while lighter upholstery fabrics and tile on pillars repeat the color scheme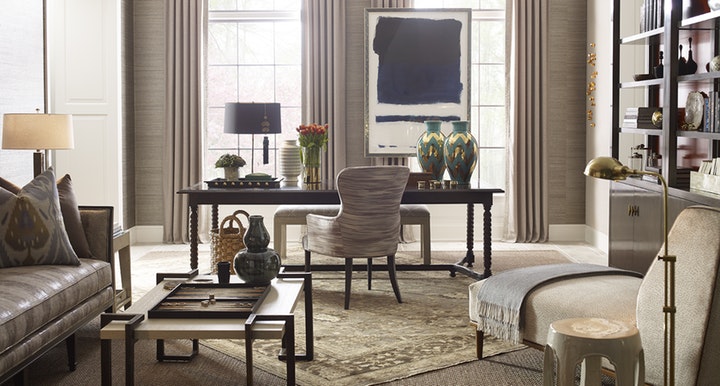 3. Layer in multiple textures.  Textured finishes in fabrics, flooring, wall and furniture can make or break a great interior design. Here in this taupe living room texture has been introduced on pillows, draperies, wallpaper, throws, upholstery, and rugs to create an interesting room that's inviting but not overdone.
For more great ideas on design or interior decorating sign up for our weekly interior design blog here
Plus become a fan of Kansas City's interior designer and former host of Living Large design show, Karen Mills, on Instagram or Facebook now!