How to Design a Timeless Style Bathroom That's More Functional For All the Stages of Our Lives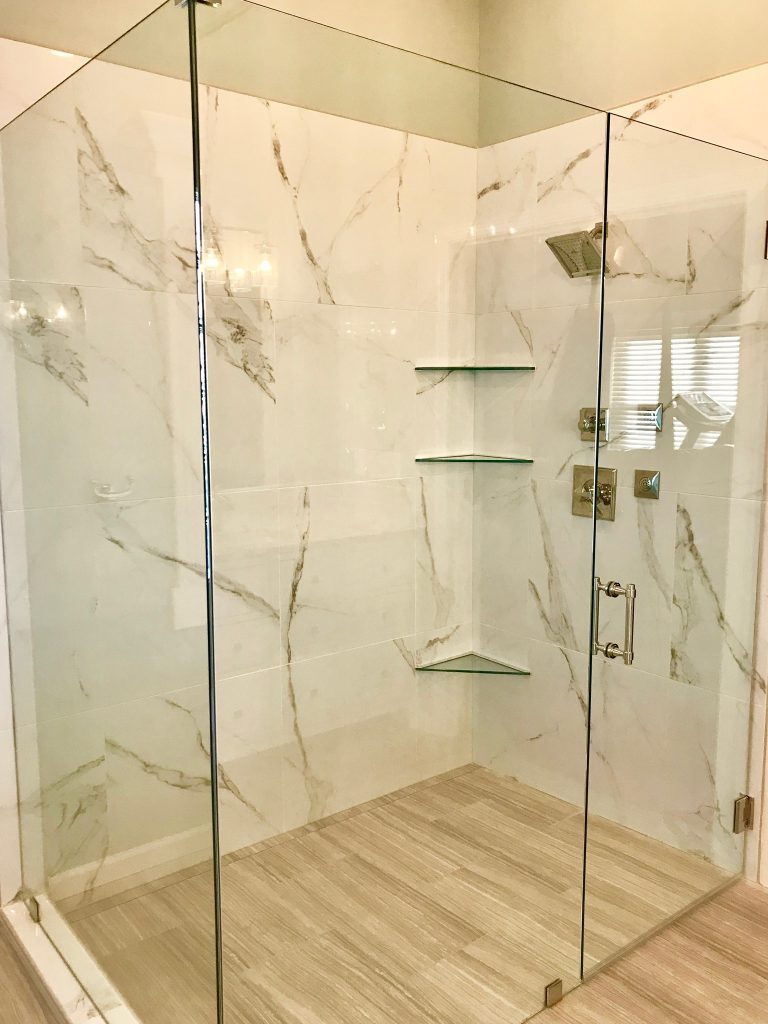 Accessible Zero Entry (Curbless) Shower – A truly functional bathroom shower will accommodate everyone in the family no matter what the situation from post surgery to broken bones or aging in place where an assist device might be required such as a wheelchair or similar item.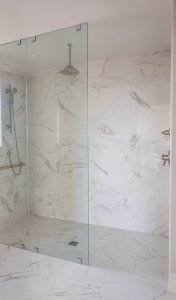 2. Ease of Use A bathroom that functions well for everyone whether they're a small child, someone needing assistance – even if it's from breaking your leg skiing, or someone wanting to age in place it's critical for a bathroom to stand the test of time. Here in this bathroom shower we included attractive grab bars that look like towel bars that provide support when needed, an adjustable shower head that will lower to shower a kid, pet, or someone sitting down and clear access to the shower along with a wider entrance (not shown) to the bathroom. (Please note that a swinging glass door can be added to this shower to hold in the heat.)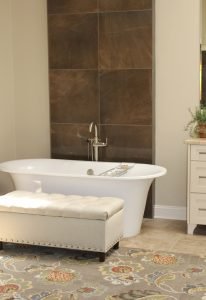 3. Ergonomic – As I was reminded recently when my small grandchild came to visit we need to ensure that all family members can use the bathroom no matter what their size or height. Here the free standing tub allows easy access for taking a bath for the majority of people who might use it because there's no tub deck blocking access.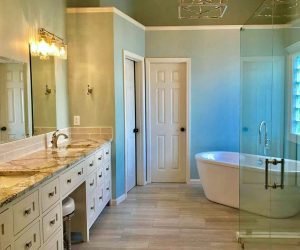 Faucets that can turned on without a knob provide easier access to turning on water as shown here. To make a vanity even more accessible we have also designed bathroom vanities that float on the wall so you can roll right under them to get to the sink.
For more great ideas and photos, sign up for our weekly interior design blog here
Plus become a fan of Kansas City's interior designer and former host of the Living Large design show, Karen Mills, on Facebook or Instagram here!