Ideas for Softening the Look of Your Cabin
The romantic lure of the rustic style home or cabin is undeniable. Maybe its because of our rich heritage of building log cabins to protect our families from the weather. Or maybe its the way rustic homes connect us with the outdoors with their rough hewn beams, simple style, and organic materials like stacked stone fireplaces.
But even though we still love our rustic home, sometimes we crave furnishings that are more refined and luxurious to offset the rugged architecture for that perfect mix of masculine and feminine. If that's you, here are my 3 tips as an interior designer to help you create the perfect blend.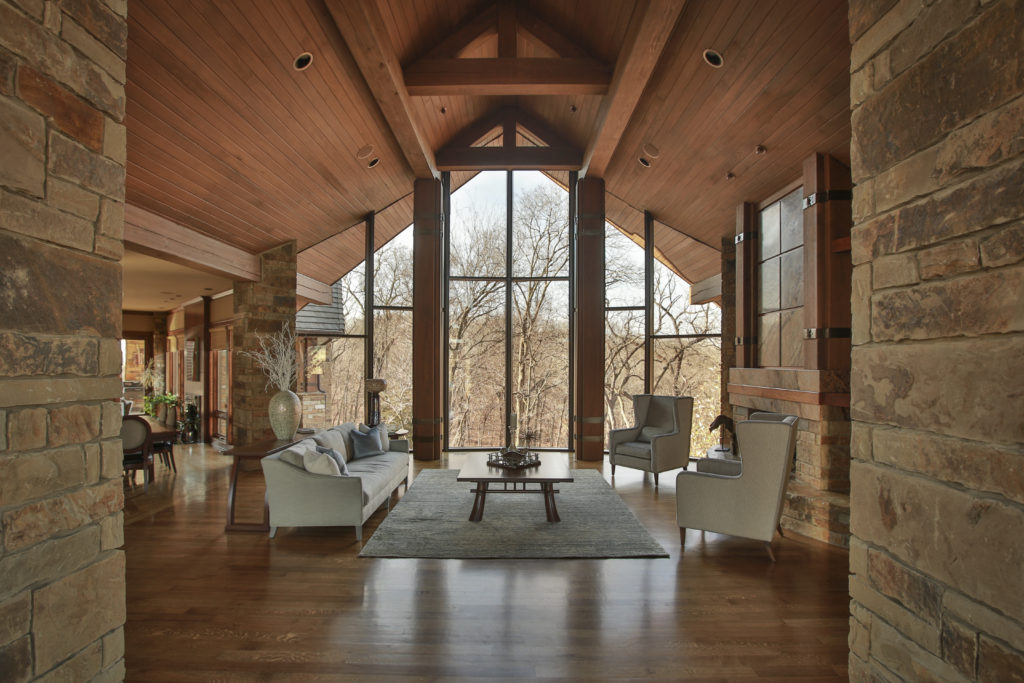 Select a muted color scheme that picks up the hues reflected in your finishes. By picking up existing colors in the home's architecture for the furnishings, the overall design style is strengthened and the furnishings connect better with the hard surfaces . Here in this great room we pulled out the beautiful gray blue and taupe color scheme from the hues found in the nearby stone fireplace. Then select furniture and an area rug in a lighter color and softer materials in the same hues to create a more inviting comfortable feel that also adds interest to the space. 3 Ways to Create a Rustic Glam Style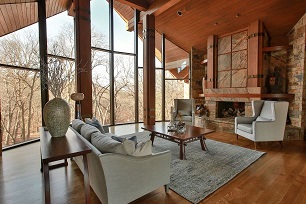 2. Keep it simple Because of the rugged nature of this style it's important to balance rough elements shown here with furnishings that have cleaner lines and softer edges to create the perfect balance of rugged and sleek. Here in this living room the softer lines of the sofa and tables help balance the rough hewn fireplace and stone columns in the background.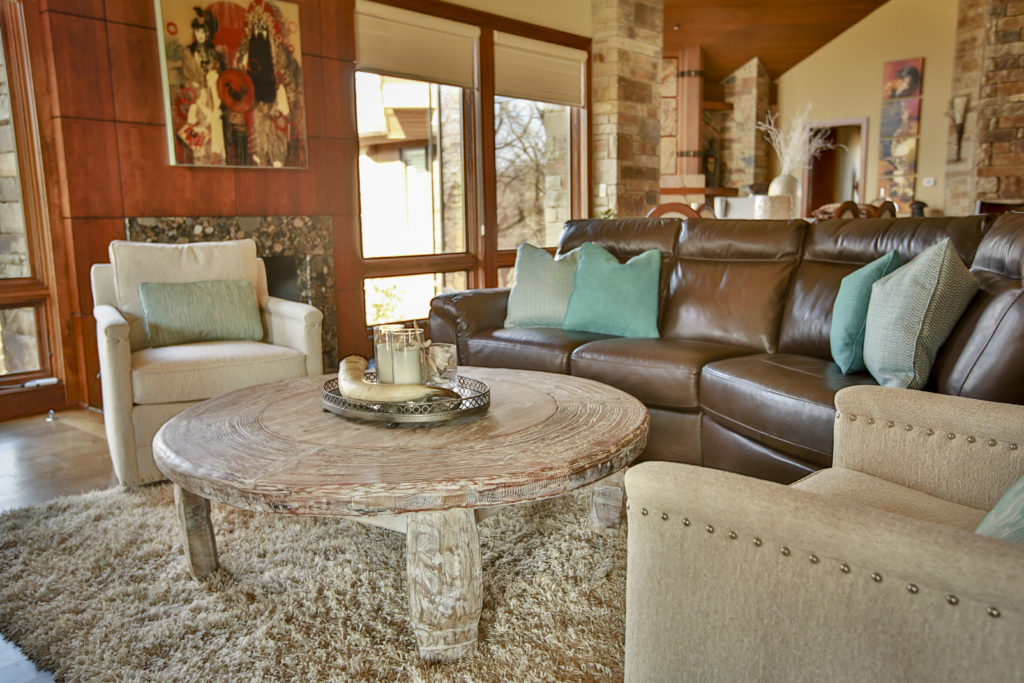 The same is true with this family room where the textural pillows, shag rug, and light neutral swivel chairs add texture and light to the darker hard surfaces of the fireplace, floors, and leather sofa. 7 Steps for Creating a Room Design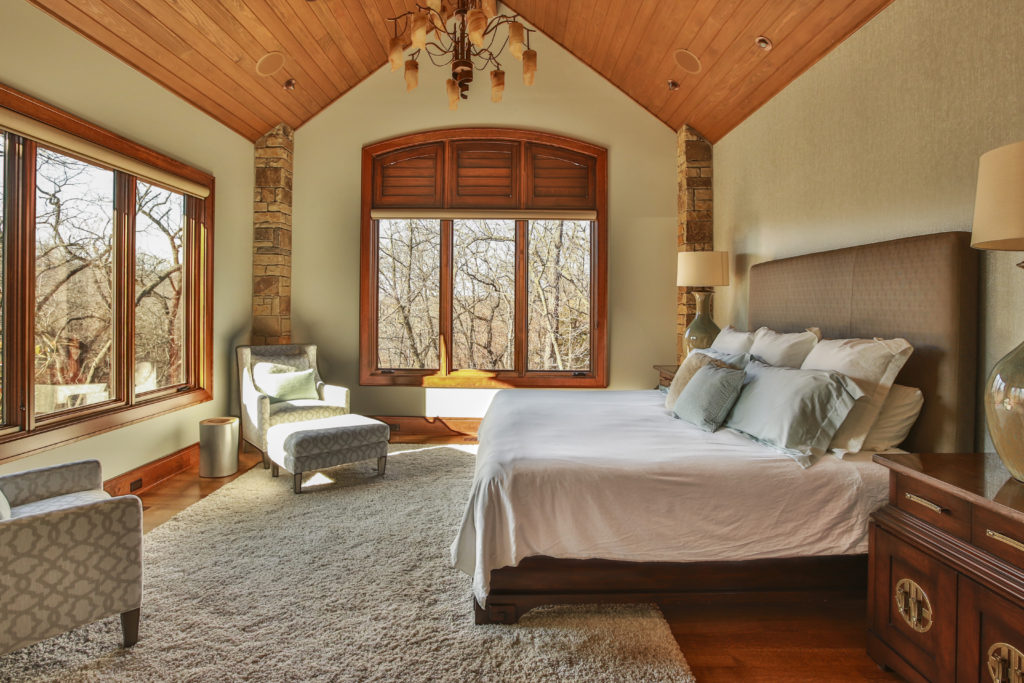 3. Layer in organic materials that coordinate with the room's rugged finish to soften the room such as natural cottons as seen in the bedding and the casual fabrics on the chairs. The textural rug also adds light and interest to the room.
The beautiful simple pale blue shimmer wallpaper in an organic pattern also provides a nice juxtaposition against the stone columns and paneled wood ceiling.
In review by toning down the dramatic tile, stone, and wood throughout this rustic lodge with lighter muted colors, softer textures and organic elements you're able to achieve a more inviting look.
If you're looking for interior design, decorating, or remodeling inspiration, ideas, and photos, sign up for our weekly interior design blog here
Plus become a fan of Kansas City's interior designer and former host of the Living Large design show, Karen Mills, on
INSTAGRAM and FACEBOOK here!