How to Make Smart Choices for Outdoor Seating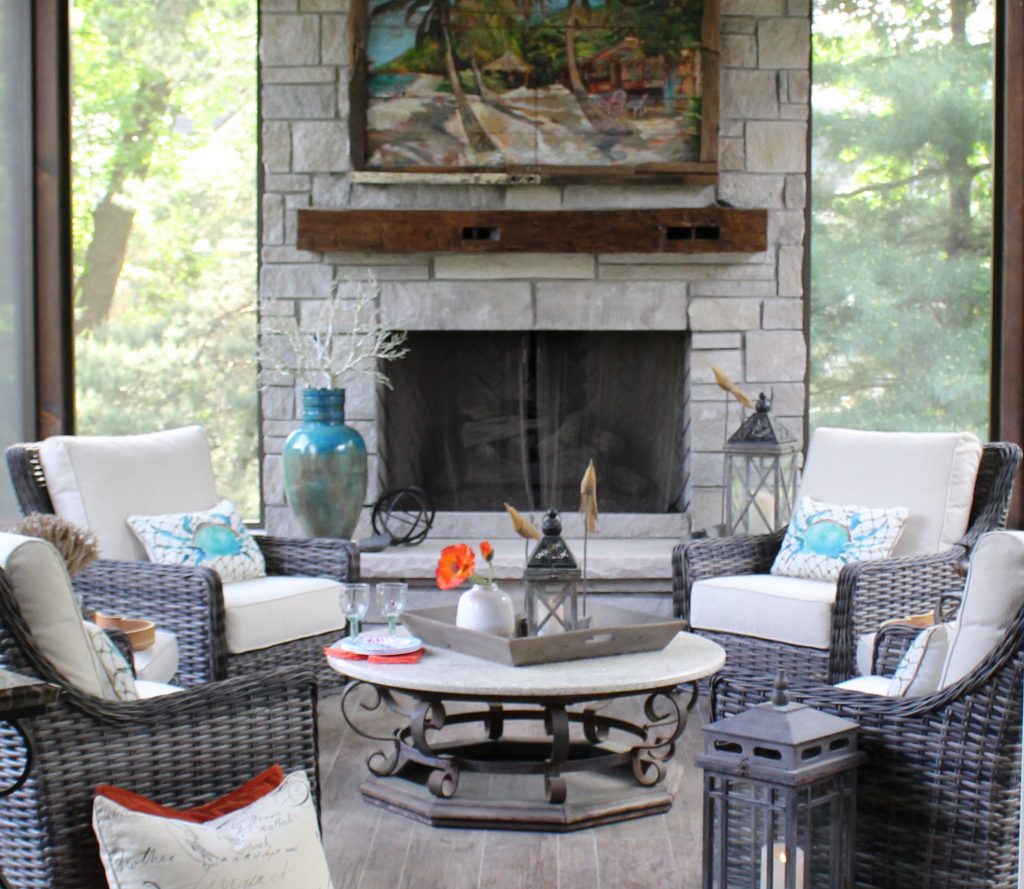 Comfort
Comfort is the most important factor when it comes to seating, especially if its where you will sit for prolonged periods relaxing in your outdoor room. When selecting furniture I always tell our interior design clients to ensure your legs can comfortable touch the floor and that the seat isn't too short or too deep.
Here on this porch the chairs provide thick cushions helping ensure a comfortable place to relax or entertain.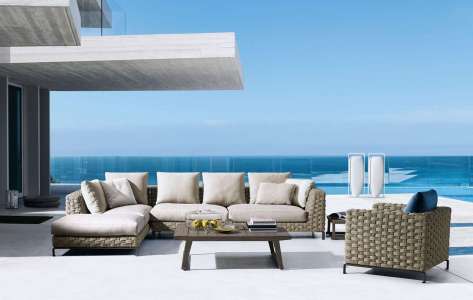 2. Furniture Style
Style, a key factor in selecting furniture, plays a huge role outside because the furnishings must coordinate with both the exterior finishes of your home and the view beyond, while also relating to the the adjacent rooms inside.
In this outdoor space, contemporary style furniture with clean lines blend beautifully with the modern house architecture.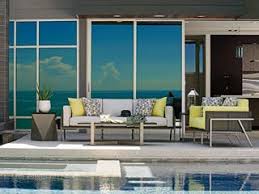 3. Color
I think we as consumers are naturally drawn to our favorite colors and often purchase products based on that fact alone. But as an interior designer who thinks long term I would recommend selecting a solid neutral color frame and even cushion. That's because you can always switch out pillows and accessories but quality furniture will be with you much longer.
If you're looking for interior design, decorating, or remodeling inspiration, ideas, and photos, sign up for our weekly interior design blog here
Plus become a fan of Kansas City's interior designer and former host of the Living Large design show, Karen Mills, on
INSTAGRAM and FACEBOOK here!