Nothing's better than coming home to an inviting home where you can relax and unwind. That's why my focus as an interior designer has always been function first, then beauty. Read on for my three tips on how to create a comfortable living room design of your own.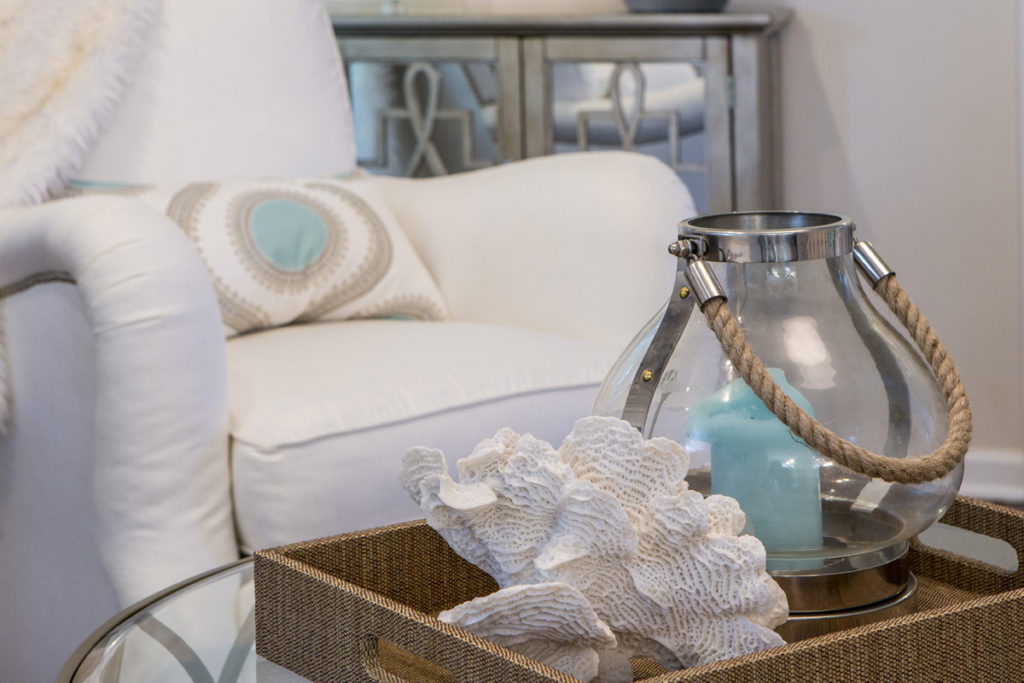 1. Comfortable seating.  When selecting a sofa, opt for upholstery cushions that are comfortable for long periods of time. As an interior designer I always tell my clients to also make sure their feet can touch the floor – unless they're planning to just curl up on the sofa instead, plus remember to ensure the seat depth is right.
Here in this living space, we utilized a custom designed chair to create a cozy nook where our client could entertain or just relax.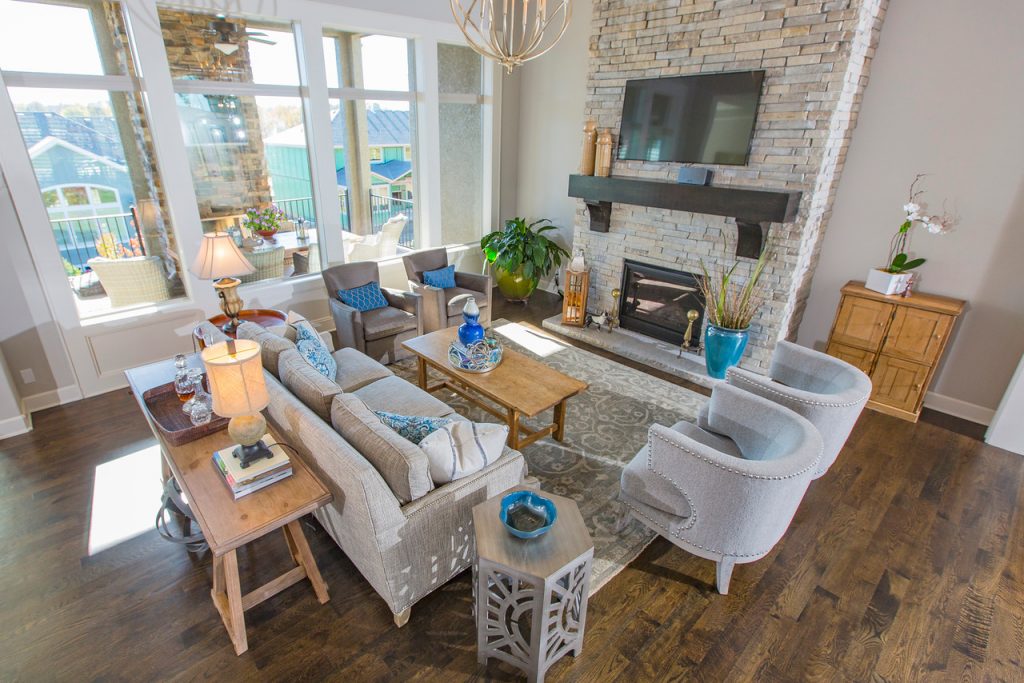 2. Create a Cozy Seating Area for Conversation After coming up with an overall design concept for style/color with your interior design, the next step is to create a floor plan. In the living room make sure you focus on creating intimate conversation areas that draw you into the space like shown here.
By creating an U shaped seating area you give everyone the chance to become part of the conversation. Texture was added with a hand knotted area rug, a stone fireplace, textural fabrics and rough hewn wood furniture while pops of color were introduced through blue vases, pillows, and other decorative items.
3. Layer in texture and color As an interior designer I love adding texture to a boring room because suddenly the space comes to life by just layering in a few additions such as a rug, decor, and drapes like we did here in this great room.
Looking for more great living room ideas that you can implement?  Sign up for our weekly interior design blog here
Plus become a fan of Kansas City's interior designer and former host of the Living Large design show, Karen Mills, on Facebook here!
or instagram