How to Space Plan an Open Floorplan
Hello friends! As an interior designer I probably work on more open floorplans (those social spaces with less walls) than any other layout. And I think that's because open concept homes live bigger visually, plus allow us to include more options. So, today I wanted to share three big mistakes I notice homeowners make with space planning their main living/dining areas that are open to each other. Read on to learn more.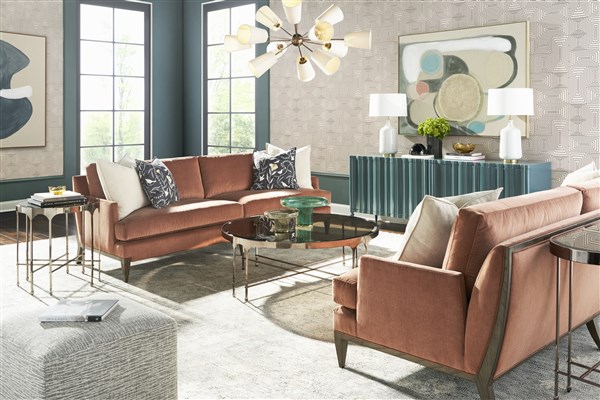 Lack of zones – The first step to laying out an open concept floorplan begins with creating zones or groupings for lounging, dining, or whatever you need in the space like this seating group shown.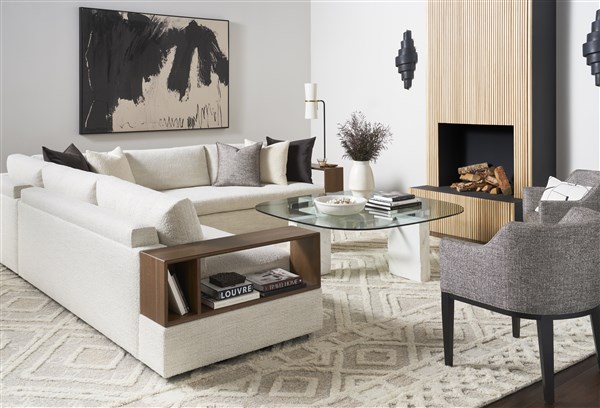 2. No focal point or no emphasis of focal point. – When you're creating zones in an open concept living space, it's critical that each area or zone is focused on an interesting element, whether architectural like the fireplace like shown here or a point of interest like a table, artwork, and lamp grouping. Why? Because an interior design needs to lead the eye in a natural direction.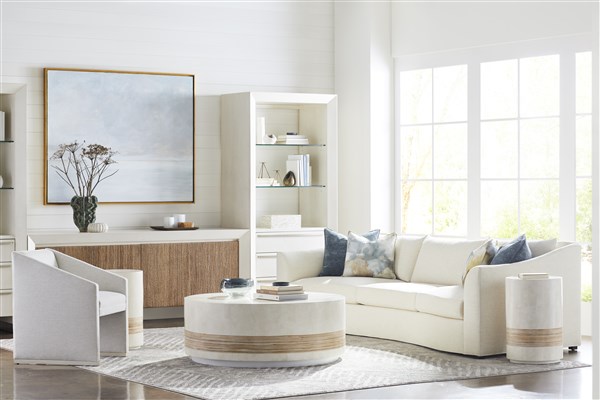 3. Lack of cohesiveness – For a room to be successfully designed it must be cohesive in a way that the whole area fits together with the individual zones. In this zone above, the designer achieved cohesiveness with white elements, touches of warm wood, and an overall light airy feel. So, if you continue those elements into the rest of your open concept space, you will be more likely to create a more cohesive look overall.
Want to learn more about space planning? Get our Ultimate Guide to Space Planning Your Living Room
For more inspiration, ideas, and photos, sign up for our semi-monthly interior design blog here if you haven't done so already.
Or if you want even more exclusive content, let me know by dropping me a line at karen@karenmills.net to sign up and get more insight into design. Or email me if you need help with designing your interior.